For the first time, large, privately held businesses in the UK must comply with corporate governance rules. But corporate governance compliance is a vast opportunity – most companies that have strong corporate governance perform better than those who do not.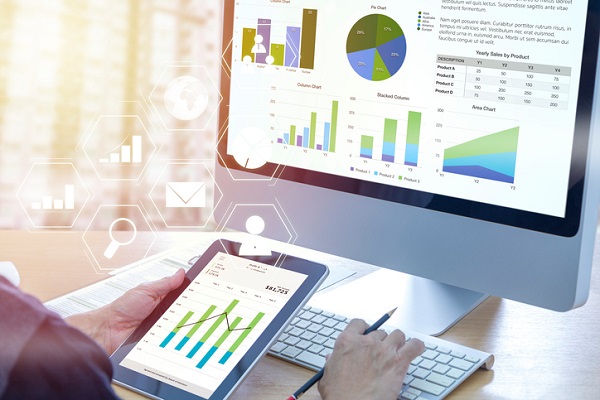 Good Corporate Governance matters – to results and performance
Corporate governance compliance is a vast opportunity, not just a regulatory burden – the UK's largest private companies should not miss this chance.
For the first time, large, privately held businesses in the UK must comply with corporate governance rules. The change puts considerable new responsibilities not only on the shoulders of directors and the chairman, but also on management, the company secretary, the chartered administrator and others. All UK incorporated companies over a certain size will be required to make a statement on their corporate governance arrangements for financial years beginning on or after 1 January 2019. This statement must detail: which corporate governance code the company applies; how the code is applied; and, if the company departs from the code, both the respects in which it did so and its reasons for departing from it.
The boards of most of the private companies caught by the new regulations can perhaps be forgiven for seeing this change as a burden, another mass of paperwork getting in the way of doing business.
But they miss the point: The demand for compliance will provide these companies with a welcome
chance to improve decision-making, implementation structures and risk management. Yes, there is a lot of reporting involved, but writing those reports means reviewing what isn't going well and finding ways to make it better.
Corporate Governance advantages
As Ernst & Young explains in a recent report on the Wates Principles – the result of a committee mandated by the government to propose standards for corporate governance at large private companies:
"It is not yet clear how compliance with this requirement will be monitored and many have questions about the practicability and reasonableness of the requirement. Some argue that companies are judged by their stakeholders on what they do, rather than on what they say, and that a disclosure requirement produces unhelpful boilerplate information. Others, including some in the private equity community, suggest that this new disclosure requirement represents an opportunity for private companies to demonstrate how their governance framework contributes to their success and use good governance as a differentiator in the competition for investment and gaining trust from stakeholders."
Most large private companies already adhere to some principles of corporate governance, because it is simply the best way to do business. But private companies are often dominated by family owners or by large shareholders. Often, these dominating board members see no reason to apply corporate governance, as they make many decisions themselves.
Now, the new regulations will oblige them to take steps such as appointing more non-executive directors, evaluating the value created by the board of directors, and ensuring that the audit committee has a firm control over risk management.
All of these steps are, indeed, quite simply good for these businesses. In fact, a recent study by the London Business School lists good corporate governance as one of the major factors contributing to improved corporate results and growth.
As the report observes, boards of directors that assured compliance with the UK Corporate Governance Code showed better corporate results than those that did not. Even if these boards of directors chose to "explain" rather than comply, their organisations performed better. Implementing certain measures, like separating the CEO position from that of the chairman of the board role and reinforcing internal controls with particular reference to cybersecurity, all led to faster growth.
Ernst & Young points out the advantages of applying the new Wates Principles:
"In our view, the Wates Principles are high level enough to provide flexibility in the context of a wide variety of ownership structures and there are a number of benefits of using the principles as a tool for engagement and improving governance practices. Some of the principles bring in concepts which are also new for listed companies, for example, discussion around purpose and stakeholder engagement. We have also observed with large listed companies that reporting can drive behaviours and processes in a positive direction. Reporting is an outcome of underlying processes which create or protect value. For example , reporting on risk management processes, and having to articulate certain practices and values can create useful discussion amongst the board as it focuses efforts in achieving specificity and alignment on key issues. This can be a helpful exercise for all companies, especially those with less mature governance structures looking to develop and improve their governance."
Good corporate governance also allows large private companies in the UK to make a stronger appeal to investors. In fact, the London Business School study shows that investors do indeed prefer companies with strong corporate governance. Consideration and disclosure in line with the principles may also present large private companies with the opportunity to make themselves more attractive to private equity investment, Ernst & Young adds.
Diligent's Governance Cloud supports good governance
Company secretaries seeking to practice good corporate governance for the first time should rely on the Diligent Governance Cloud.
What is the Governance Cloud? Diligent designed the Governance Cloud with the processes of board directors, executives, general counsels and corporate secretaries in mind. No other company offers such a comprehensive array of software tools that are cohesive and connected to fully meet the needs of today's board directors.
The few governance solutions that are in the market today have largely been fragmented and disconnected from other processes. Board directors, general counsels and corporate secretaries are realising the need for governance solutions that help them manage governance activities effectively and efficiently. Boards need products to help them streamline duties for compliance, regulation and governance while keeping all processes in a highly secure, confidential platform.
The Governance Cloud, the only integrated enterprise governance management solution that enables organisations to achieve best-in-class governance, is an ecosystem of software tools that digitises the various activities and tasks for the board of directors. As organisations grow more complex and regulations more stringent, the scope of governance responsibilities evolves. The Governance Cloud allows boards of directors to meet the demands in the boardroom and beyond with the ability to select the products they need that help them perform their best and work within their allotted budgets.
 WANT TO LEARN MORE?
Learn how your board can improve their governance and rely on Diligent's dedication to customer performance. Request a demo today.
Board Portal Buyer's Guide
With the right Board Portal software, a board can improve corporate governance and efficiency while collaborating in a secure environment. With lots of board portal vendors to choose from, the whitepaper contains the most important questions to ask during your search, divided into five essential categories.