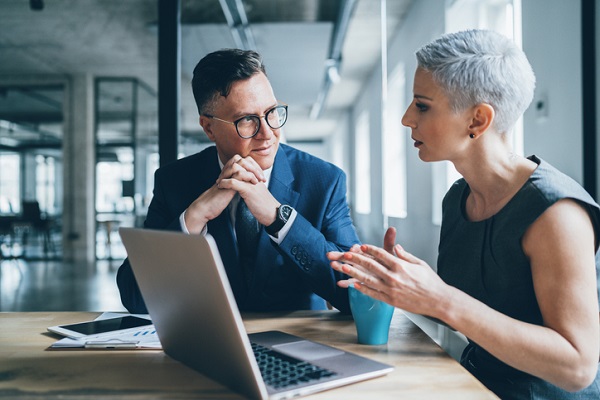 What is Section 172 of the Companies Act: What Has Changed?
Section 172 of the UK Companies Act 2006 makes clear that every director must make a good faith effort to promote the success of the company. It goes to the heart of a director's fiduciary responsibility to the company, its shareholders and its stakeholders.
In July 2018, Parliament passed The Companies (Miscellaneous Reporting) Regulations 2018, which, along with revisions to the Corporate Governance Code, made changes to both director responsibility and reporting requirements.
The fundamental purpose of the legislation has not changed. "What has now changed is the introduction into the Act of a specific requirement for boards to make a statement, as part of the strategic report, on how they have had regard to the matters in Section 172," as the London office of PwC explains in a note. This reinforces the responsibility for board members to demonstrate that the relationship between companies and their employees and external stakeholders has been a fundamental part of strategy. Company secretaries at large companies that had already been making a report on strategy in their annual reports will have to make this additional issue the subject of detailed reporting.
The companies that must comply with this requirement have:
Turnover above £36 million (US$46.2 million);
Balance sheet assets above £18 million (US$23 million); and
More than 250 employees.
Section 172 – Pressure On Directors To Show Engagement
In the past, directors had some flexibility in showing that they had fulfilled requirements, but now they must provide detailed evidence of such engagement.
"A company that meets the qualifying criteria," writes the London-based law firm Shepherd and Wedderburn, must include a statement in its directors' report setting out the action that has been taken by the company to introduce, maintain or develop arrangements designed to:
Provide employees with information on matters of concern to them;
Consult employees or their representatives on a regular basis so that the views of employees can be taken into account in making decisions that are likely to affect their interests;
Encourage the involvement of employees in the company's performance through an employee share scheme (or by other means); and
Achieve a common awareness on the part of all employees of the financial and economic factors affecting the performance of the company.
The statement must also set out how the directors have engaged with employees, how the directors have had regard to employee interests, and the effect of this, including on principal decisions taken by the company during the financial year.
All stakeholder relationships should be addressed. "The directors' report must contain a new statement summarising how the directors have had regard to the need to foster the company's business relationships with suppliers, customers and others, and the effect of this (including on the principal decisions taken by the company during the financial year)," the note warns.
Company Secretaries Face Challenges For Board Reporting
It's clear from the above view of director responsibilities that reporting on Section 172 will be challenging for a company secretary or general counsel.
A poll by the UK Institute for Chartered Secretaries and Administrators (ICSA) showed that a majority felt that successful reporting on these issues would be difficult.
"Respondents' main concerns appear to be that the reporting requirements will become a mere compliance measure, with one stating: 'There is a danger it will become a tick-box exercise with boiler plate wording to meet the requirements,' and another: 'This will most likely have a limited impact on improving stakeholder consideration as, after initial implementation, it will become a basic compliance exercise."
Similarly, company secretaries felt that the biggest challenge to reporting is gathering data, while other respondents were concerned about "trying to understand how and when there may be reporting requirements which are legitimately required, while not jeopardising business activities prematurely or needlessly" and "engaging with shareholders does not always mean that companies will take more actions in their favour."
These are substantial challenges. ICSA suggests that meeting them involves hewing to the basic principles of this kind of reporting:
"The disclosure of a company's business model and strategy remain the cornerstone of the strategic report. The business model should explain how a company generates and preserves value over the longer-term," ICSA points out.
The increased emphasis on long-term value provides a common thread for this kind of reporting; company secretaries should keep in perspective when detailing engagement with stakeholders. It's not a question of "we did this, that and the other thing" for them; the issue is how the board is integrating stakeholders into the decision-making process. If that is really happening, simply reporting on how that is taking place should fulfil the requirement.
To report in the perspective described above, talk about relationships and not about numbers. "Companies should also consider the key resources and relationships that support the generation and preservation of value. This will include tangible and intangible assets but may also include items that have not been recognised on the balance sheet," ICSA suggests.
Diligent Governance Cloud Enables Good Governance  
Diligent, the pioneer in Modern Governance, has created an ecosystem that enables directors to achieve and maintain good governance.
Diligent's board management software can be used across multiple sectors, including financial services, the private sector, the public sector, charities and more. By integrating boardroom decision-making with technology, your board can ensure that all the sensitive areas of governance are addressed, thanks to the easy-to-use apps provided by the Diligent Governance Cloud. Modern governance addresses core issues of speed, visibility and security by putting the necessary tools and intelligence at the fingertips of today's board members and executives.
Modern governance solutions bring together historically disparate tools into one secure product suite. Board materials, voting and resolutions, board evaluations, board collaboration tools, document sharing, committee intelligence, candidate search, entity management — all these tools and features work together to enable seamless management and reporting.
Board Portal Buyer's Guide
With the right Board Portal software, a board can improve corporate governance and efficiency while collaborating in a secure environment. With lots of board portal vendors to choose from, the whitepaper contains the most important questions to ask during your search, divided into five essential categories.