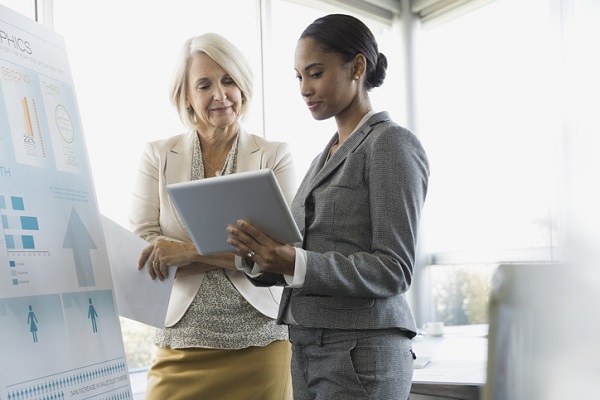 Stakeholders Take Center Stage in Diligent's Report
Boards of directors consider shareholder rights and stakeholder needs as key priorities, the new report – Stakeholders Take Center Stage: Director Views on Priorities and Society by The Diligent Institute in partnership with the Rock Center for Corporate Governance at Stanford University shows.
Yet, although the UK already has laws and corporate governance rules in place to enforce shareholder rights regarding remuneration policy, there is widespread dissatisfaction on this issue on the part of shareholders and stakeholders of all kinds:
Institutional investors warn of the "reputational risk to companies, individual directors and shareholders from high levels of remuneration" — Andrew Ninian, Director, UK Investment Association;
Governance experts call for "defining pay policies for senior executives and board members that enjoy the support of both shareholders and wider society" — UK Institute of Directors;
UK General Counsels and Company Secretaries group (GC100) proposes that "closer links between corporate strategy and remuneration policy" are needed to protect shareholder rights and stakeholders.
All of this is driving change for executive pay policies: "Clear rationale regarding the choice of pay structure, performance measures and justification of payouts will become increasingly important," insists Willis Towers Watson in a recent note.
The Diligent Institute partnered with the Rock Center for Corporate Governance at Stanford University  on a global survey to better understand how boards are balancing shareholder and stakeholder needs. Read the report here.
Increasing Support For Shareholder Rights and Stakeholders –  Diligent Report
Change is indeed coming to corporate remuneration policies in the UK, with shareholder rights reinforced through increased board-level recognition.
As the Diligent report shows, 89 per cent of the 200 company directors surveyed consider and represent the full range of stakeholder interests, both from shareholders and other stakeholders. And 92 per cent of these board members feel that their company is doing a good job of that representation.
This is partly in response to pressure from advocacy groups, which more than half (57 per cent) of non-US directors surveyed say have influence. But the survey shows that there is a pervasive concern on the part of directors around the world regarding shareholder rights and stakeholder issues.
UK Shareholder Rights: Changes Made and Changes Needed
Some of the changes to remuneration policies in the UK are the result of trends to increased board-level recognition that the Diligent report indicated.
But there have also been legal changes, and further pressure from advocates.
The UK has already transposed into law (Companies (Directors' Remuneration Policy and Directors' Remuneration Report) Regulations 2019 and new Financial Conduct Authority regulations) the two EU Shareholder Rights Directives (Directive (EU) 2017/828 of 17 May 2017 amending Directive 2007/36/EC).
There are two important changes regarding executive pay and shareholders, as consultancy Willis Towers Watson explains:
"The new regulations will give shareholders two annual general meeting (AGM) votes in relation to executive pay arrangements. At least every four years, companies will be required to put a comprehensive policy on all elements of compensation for executives [up] for shareholder approval. Once approved, pay arrangements must be operated in line with this policy, until a new one is approved.
Then, every year, shareholders will vote on a Remuneration Report, which will describe how executive pay arrangements were actually operated – for example, details of performance achieved and how short- and long-term incentive outcomes were aligned with this."
Shareholders will continue to exercise a "say-on-pay" every year, meaning that a non-binding vote will be held at every AGM on the annual remuneration package. Where the package is voted down by a large majority, the board is obliged to take action.
But further disclosure on policy is needed, according to the General Counsels and Company Secretaries group: "A policy should ensure that shareholders have sufficient information to be able to approve it, broadly knowing what to expect in terms of directors' remuneration while avoiding the risk of unexpected outcomes in future annual remuneration reports."
The Investment Association is still concerned about stakeholders and reputational risk, and proposes these principles of remuneration: "Remuneration policies should promote long-term value creation through transparent alignment with the agreed corporate strategy."
The remuneration committee should have appropriate discretion to ensure that remuneration outcomes are commensurate with company performance and are not excessive. The Board should explain why the chosen maximum remuneration level is appropriate for the company.
The Board as a whole must be cognisant of the pay and conditions in the wider workforce and should consider the aggregate impact of employee remuneration (including executive director remuneration) on the finances of the company, its investment and capital needs, and dividends to shareholders."
Boards Offer Increased Shareholder Rights To Activists
Executive pay policies have been a favourite target of UK shareholder activists, and an area in which institutional investors have often teamed up with activists. With shareholder activism on the rise in the UK, boards are reacting, following the trend to better shareholder and stakeholder recognition that is shown by the Diligent report.
"Although the legal and regulatory framework in the United Kingdom is generally favourable to activist shareholders, the United Kingdom has tended to see a higher level of cooperation between activists and boards of directors when compared with the United States," writes London law firm Herbert Smith Freehills. "In a substantial majority of cases, a disgruntled investor in a UK company will begin by contacting the board of that company and attempting to persuade the directors of its view, or to take certain actions, through informal engagement in the first instance."
With all these changes underway, and the entire environment for shareholder rights and stakeholders evolving in the UK, directors should engage with technology support to ensure that important trends are noted and that ongoing discussions among board members may be maintained securely.
Diligent Provides Modern Governance Tools for Boards
With so much at stake and so much to oversee, boards and company secretaries need the assistance of board management software help them address the issue of improving good governance practices. Diligent Boards and the integrated suite of governance tools in Governance Cloud is the perfect solution for boards working on their governance models.
As organisations grow more complex and regulations more stringent, the scope of governance responsibilities evolves. The Governance Cloud allows boards of directors to meet the demands in the boardroom and beyond with the ability to select the products they need that help them perform at their best and work within their allotted budgets.
Board Portal Buyer's Guide
With the right Board Portal software, a board can improve corporate governance and efficiency while collaborating in a secure environment. With lots of board portal vendors to choose from, the whitepaper contains the most important questions to ask during your search, divided into five essential categories.