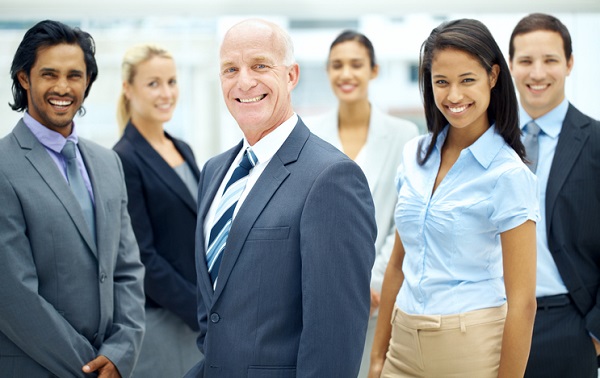 A policy for board succession planning elaborates the process that boards and committees use for board member and chair recruitment or replacement. Vacancies on the board arise because a board member leaves, a board member's departure is planned or he/she is asked to leave, or for unexpected reasons, like a board member's becoming incapacitated or dying.
A board succession planning policy enables boards to ensure that succession planning is managed carefully and with an eye to improving board composition. A board's dynamic is the key to its success; members should be able to discuss and debate issues with viewpoints from a wide variety of backgrounds, and without acrimony. To ensure that a new board member does not disturb this dynamic, a succession planning policy should be comprehensive and long term.
Boards Must Create a Succession Planning Policy
In the UK, a boards succession planning policy may be part of a corporation's articles of association (charter) or its bylaws – these are the foundational documents that create the company, state its purpose and lay out the corporate governance framework.
British practice is generally to use model documents provided by Companies House; the most-used of these is referred to as Table A. Unfortunately, none of these model documents make reference to succession, so boards must add succession planning policy to the relevant document.
Modern Governance and a Robust Succession Planning Policy
A holistic approach, supported by the appropriate modern governance tools, is the best-practice approach to elaborating a succession planning policy.
"A holistic succession planning process begins with the board reviewing and confirming the desired expertise and qualifications for new directors," writes the specialised consultancy Spencer Stuart.
Modern governance best practice mandates the use of board evaluation and assessment tools, to construct a board matrix (provided on secure board management software), which shows the optimum composition of the board. To achieve optimum composition, the board should review each individual member, using both self-assessment tools and board evaluation tools provided by the board portal software provider, to determine the skills and expertise it will need in the future. The board software helps to ensure that the right questions are asked, based on the company's strategic direction and the competitive landscape.
The next step involves identifying potential director candidates and approaching candidates well in advance to let them know of the board's interest. Board management software also provides a comprehensive search tool for this purpose. It may be used in combination with external third-party search services that can discreetly enquire about potential interest from executives who might fit well on the board.
These processes should be continuous, starting from the moment a board member or CEO is appointed.
Interviewing prospective candidates and discussing them should also take place continuously, taking advantage of the secure and reliable communications applications offered by a board portal.
Succession Planning Policy Example – Savills
The London-based, LSE-listed commercial real estate firm Savills set out its succession planning policy in a 2016 Corporate Governance statement:
"The Company adopts a formal, rigorous and transparent procedure for the appointment of new Directors and key Senior Executives with consideration to gender and diversity in its widest sense. Before making an appointment, the Committee assesses the balance of skills, knowledge, independence, experience and diversity of the Board and, in view of this assessment, will draw up a description of the role and competencies needed, with a view to appointing the best placed individual for the role.
In making a recommendation to the Board on a Non-Executive Director appointment, the Nomination Committee specifically considers the expected time commitment of the proposed Non-Executive Director and other commitments they may already have. The Company uses recruitment consultants to assist the Committee in delivering its objectives and responsibilities; and the search firms are required to present a mix of suitable male and female candidates. No Director is involved in decisions regarding his or her own succession."
Based on this succession policy statement, the board of Savills explains how it chooses a Non-Executive director:
The Committee agreed that it would be appropriate to appoint an additional Non-Executive Director to ensure that the Board, as a whole, had an appropriate range of skills, experience and knowledge to support the future development of the business. In the search for prospective Non-Executive Directors, the Nomination Committee retained independent executive search firm Spencer Stuart as recruitment consultants. The Committee agreed [on] the process, mandate and timetable with Spencer Stuart and oversaw the selection process. Spencer Stuart were asked to compile a long list of potential candidates, which was reduced to a final shortlist of four candidates by the Committee. The four candidates were then interviewed by Peter Smith and the Group Chief Executive. Rupert Robson was identified as the preferred candidate and then met with the other Committee members.
In considering the appointment, the Nomination Committee considered Rupert's ability to make the appropriate time available to the Company in the light of his other commitments, and was satisfied that he would be able to meet fully his obligations to the Company, which remains the view of the Committee. The unanimous recommendation of the Committee to the Board was that Rupert Robson be appointed as a Non-Executive Director with effect from 23 June 2015." It is easy to see that Savills has taken great care to apply best practice in framing its Succession Planning Policy, and in implementing it.
But achieving such a level of good governance is not easy, and other boards may find the support of board management software critical in attaining this goal.
Sample Template for Board Succession Planning Policy 
The following illustrates a fictitious sample template for a board succession planning policy:
ABC MULTICULTURAL COMPANY
SUCCESSION PLANNING POLICY
Policy #0000005
Position for Succession Planning: Vacant Board Member Seat
Author: Board of Directors
Board Succession Planning Policy
It's inevitable that board member seats will become vacant periodically. In the interest of board continuity, the ABC Multicultural Company establishes this policy to prepare for vacancies on the board, whether they are planned or unplanned. The board of directors shall be the primary group that's responsible for implementing the board succession planning policy and any related procedures.
The board of directors created this policy to ensure that there is adequate time to make sure that future board directors will be qualified, capable, and be a good fit with the mission of the organisation and will commit to its vision, values, goals and objectives.
It is the policy of the ABC Multicultural Company to develop a diverse roster of board director candidates on a continual basis.
Procedures
The Nominating and Governance Committee should actively seek and vet appropriate candidates for board directorship on a continual basis.
The Nominating and Governance Committee should collect resumes for consideration on a continual basis.
The Nominating and Governance Committee shall not seek the assistance of a third-party consultant for the purpose of recruiting board members without the approval of the board.
The Nominating and Governance Committee shall refer to the board director job description and board member expectations in seeking qualified candidates for board directorships.
DATE APPROVED:_____________________ 
Diligent's Nomination and Governance Application Supports Elaboration of the Succession Planning Policy
Diligent's Nomination and Governance application provides the largest global governance data set for boards to stay up-to-date, identify opportunities, formulate board succession planning and reduce governance risks – and is integrated directly into your Diligent platform. Nomination and Governance committees can gain instant insights into their board's composition, benchmark against competitors, and support their executive search firm to identify potential candidates. All in just a few clicks.
Search and connect with over 125,000 profiles
Access the most difficult to reach C-level executives with detailed biographies of 125,000+ directors and executives. Find the best-quality prospects to complement your succession planning, with granular filter options including experience, demographics, region, sector and discipline.
Intelligent board oversight
Mitigate governance risk by instantly performing a health check of your board's composition and effectiveness compared to peers. View a detailed breakdown of contributing factors to a board's effectiveness, including gender and age diversity, director interlocks and overboarding.
Board skills and expertise insights
View your board's skills and expertise matrix to gain insights into their combined strengths and weaknesses. View in detail by individual director or compare your organisation's expertise against your peers.
Director interlocks
Analyse director interlocks by individual or company, with highlights to indicate overlapping directorships, seats on competing boards and seats on FATF-listed companies.
Shortest path to connect
Find the shortest path to connect and the degrees of separation to an individual via organisations or people.
Extensive data coverage
Search and access the information of 5,500+ companies, across 24 global markets and 40 indexes.
Board Portal Buyer's Guide
With the right Board Portal software, a board can improve corporate governance and efficiency while collaborating in a secure environment. With lots of board portal vendors to choose from, the whitepaper contains the most important questions to ask during your search, divided into five essential categories.