Diligent Enterprise Governance Management solution enables boards of directors to track every aspect of ESG performance, even though ESG is embedded in every aspect of the company's activities.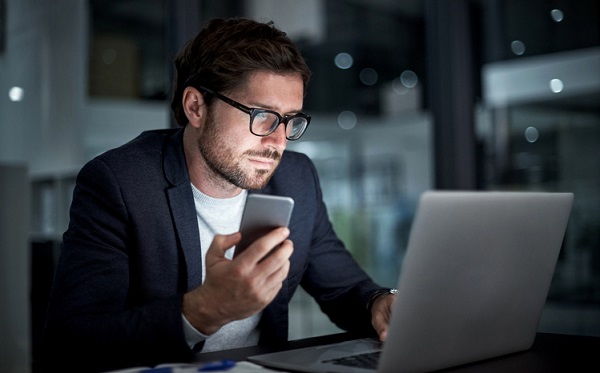 ESG performance – properly tracked – matters to investors
A study of UK corporates by Taylor & Francis shows that organisations which show positive Environmental and Social Governance (ESG) and Corporate Governance performance will bolster long-term shareholder value. At UK companies, managers believe that ESG is one of the obligations of the organisation, and seek better control over policies and implementation. UK managers also believe that ESG is demanded by their shareholders, and this is borne out in research again and again, another study shows.
For example, a University of Oxford study shows that UK companies that show positive ESG performance also see their stock price improve.
"How a company manages the environmental and social aspects of its business (those that are relevant to performance and value creation) is a signal of how well the company is run and its long-term financial sustainability. Corporate governance (including board composition and its role in shaping and overseeing strategy) is another signal of the quality of leadership and management. Examining ESG factors can therefore support and enhance traditional financial analysis," write BlackRock analysts in a recent report.
The inescapable conclusion is that proper tracking of ESG performance matters to investors and can affect the price of the company's stock.
Enterprise Governance Management Tracks ESG Performance
Enterprise Governance Management (EGM) is a term introduced by Diligent to describe the discipline of applying technical tools and resources to the full range of governance needs to govern at the highest level and to deliver long-term success and sustainability. In terms of the Enterprise Governance framework, boards are good at assessing risks and managing them, but slow to look beyond the immediate context for risk. To change this, support for Enterprise Governance could make a marked difference to the performance dimension of boards
The Diligent Governance Cloud is an ecosystem of software tools that digitises various activities and tasks for the board of directors.
One of the many areas it tracks is ESG performance. It's important to understand that aspects of ESG performance are integrated into strategic planning and operations:
Corporations are also taking a look at how they can incorporate ESG into their strategic planning. Many businesses are finding that a good way to do this is by incorporating conservation principles into their mission, culture and strategic planning, as a report by the International Institute of Sustainability Project Management points out. Companies are trying to develop a culture that encourages all employees and other stakeholders to reserve energy, cut costs, reduce waste and enhance other environmental factors.
In taking this approach to ESG, companies need to take four key aspects into account. The following key aspects hold equal importance:
Impact on Society.How, and to what extent, do the actions of the organisation impact the social world around it?
Impact on the Environment. Does the work of the organisation affect the geophysical environment (this includes the entire ecosystem, air, water, forestation, etc.)?
Impact on Stakeholders. Does the organisation take into account its effect on its internal stakeholders, particularly employees, and external stakeholders, particularly shareholders? The community is also a stakeholder in the businesses it hosts.
What is the impact of the corporation's financial return in relation to the potential for risk and the level of risk?
It is clear that each of these aspects are broad and complex. How can we extract the effort for ESG and track it?
It is by working with a high-quality board portal like Diligent Governance Cloud that we are able to track ESG performance in all of these areas despite their complexity.
The Diligent board management software enables boards of directors to monitor and record every aspect of their work, whether it be discussions, chats, messages, memoranda and other written communication, as well as providing a library of information that includes board books, third-party contributions – everything directors need for briefing.
The Diligent portal indexes all of this information, so that directors can take a hard look at the ESG-related components, determine whether they are sufficient, or benchmark them with the ESG aspects of other organisations.
Diligent Governance Cloud Supports ESG With Corporate Governance  
To further empower ESG performance tracking, the Diligent Governance Cloud provides extensive applications and materials for corporate governance, and ESG, the organisation's social responsibility, is inextricably intertwined with corporate governance as a whole.
Corporate governance is a framework that boards of directors and management rely on to see that the organisation is always productive, but also compliant with law and regulations. Social responsibility means that the company is being managed responsibly and according to sound ethics and accountability.
The UK Corporate Governance Code mandates that companies behave responsibly, and that they provide transparency and accountability. Every aspect of corporate structure is aimed at supporting this mandate – to earn profit for shareholders, but to achieve it in a way that also does good for the community.
Good corporate governance and social responsibility not only help corporations to have a clear path to determining actions, but it also supports the company's efforts to develop control mechanisms, which will also increase shareholder value and promote satisfaction with shareholders and stakeholders.
Given the complexity of these challenges, boards need the support of a high-quality board portal like Diligent Governance Cloud, which enables them not only to track every aspect of corporate operations, including those that involve ESG, but also to communicate in real time with all the partners and stakeholders, as well as other board members, who are involved in the ESG efforts.
Diligent Governance Cloud: A Reliable Tool for Achieving Compliance
The Governance Cloud, the only integrated enterprise governance management solution that enables organisations to achieve best-in-class governance, is an ecosystem of software tools that digitises the various activities and tasks for the board of directors. As organisations grow more complex and regulations more stringent, the scope of governance responsibilities evolves. The Governance Cloud allows boards of directors to meet the demands in the boardroom and beyond with the ability to select the products they need that help them perform their best and work within their allotted budgets.
Governance leaders, executives and board directors rely on the industry-leading Diligent platform for the most secure and intuitive solution to board material management and collaboration. Diligent Boards™ is a board portal that electronically stores a board's agendas, documents, annotations and discussions within a secure board portal. Board secretaries and board chairs can use the portal to put together board books in minutes. The portal also has designated virtual rooms for committee work. Administrators of the portal can designate permissions for users to access various areas of the portal to avoid unnecessary problems with confidentiality. The "Manage Meetings" feature consolidates board directors' contacts, calendars and the logistics of meetings. The program is a secure and intuitive solution for managing board materials and collaboration.
 WANT TO LEARN MORE?
Learn how your board can improve their governance and rely on Diligent's dedication to customer performance. Request a demo today
Board Portal Buyer's Guide
With the right Board Portal software, a board can improve corporate governance and efficiency while collaborating in a secure environment. With lots of board portal vendors to choose from, the whitepaper contains the most important questions to ask during your search, divided into five essential categories.