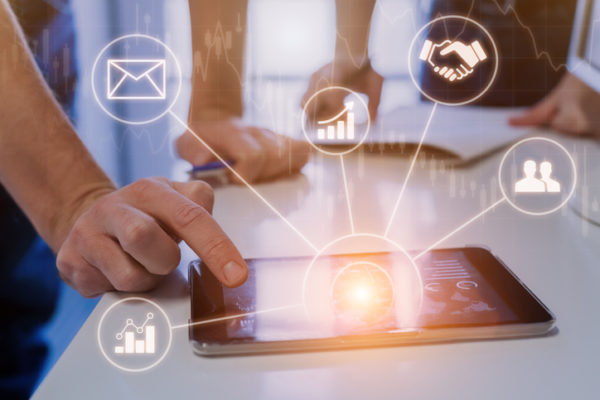 Company Secretaries, Voting and Articles of Incorporation
Part of a UK company secretaries role is managing boards of directors' voting and it can be a nightmare. For example: At a board meeting vote, one director is in Vladivostok, in a different time zone, with very poor communications available; another director is actually a company, so its representative is voting via proxy; and the rest of the board is mired in a debate about something else, and doesn't want to come to a vote.
This leaves the company secretary chasing down each vote, which must be provided under secure conditions – and email, SMS and social media are not secure board management tools by any means. With the prevalence of data breaches, boards and shareholders need a secure and automated way to take votes at board meetings and AGMs.
It is, however, usual practice for directors to phone into board meetings for voting, and the company secretary notes their voting in the meeting minutes – again, secured communication is desirable for remote attendance at board meetings.
It doesn't help that, in the UK, voting procedures by boards of directors are not determined by law: The Companies Act of 2006 only states that meetings must take place, and the minutes of these meetings must be taken accurately, as one commentator notes.
So the company secretary has to rely on what is stated in the company's Articles of Incorporation, and try to convince directors to respect it.
But the company secretary may not find much help in the Articles of Incorporation. Most UK companies base their Articles of Incorporation on the so-called Model Articles, and these provide only a bare outline of voting procedures.
How the Board of Directors Votes
First of all, there must be a quorum. The legal minimum is two directors, so the company secretary must make sure, ahead of the board meeting, that at least two will be present – or the minimum number set by the Articles of Incorporation, and this can vary from company to company.
Next, the rules should state how a decision is made, whether by a majority or by unanimous consent – this means that all directors must show that they agree, and showing means that the company secretary has to communicate with them and note the responses in the minutes (which the directors will later approve).
Voting does not have to take place at a meeting, however. Directors may vote on either a board resolution or a decision at any time so long as notice is properly served on all directors, and a quorum of board members is able to communicate their votes. Voting can be done using a secure board portal.
There are no restrictions on what issues directors may vote. There are basic decisions to be made for the company, like budgets and plans of action. There are strategic decisions, involving market share and growth. There are internal decisions, like executive compensation and allocation of resources.
Basic Proxy-Voting Procedures
Board members vote by making motions. These can be made ahead of the meeting or during the meeting. In between meetings, motions may also be made and voted on.
The board chairman asks for a "second" to the motion, and then calls for a vote. The chairman or board members may ask to amend a motion before a vote. And the board director making a motion may also decide to withdraw the motion.
Proxy Voting Is Even More of a Challenge
Let's make clear at the start that a board member of either a listed or private company may not vote via proxy at a board meeting, or on a board decision or a board resolution made in between board meetings (not-for-profit organisations have different rules), as the London-based law firm Davis Stirling points out.
UK law clearly defines attendance at board meetings as a fundamental part of the fiduciary duties of company directors. Remote attendance via telephone or another device is perfectly acceptable, although, again, security considerations should be taken into account.
There is, however, one exception to this rule: In the UK, it is possible for a board member to be a company (i.e., a 'moral person'). The company then sends a proxy, or more than one proxy, to represent it at a board meeting. Under UK law, more than one proxy may represent a company as board members, so it is possible that a group may arrive.
The proxy should have instructions about how to vote for any item on the board's agenda, but where discussion not indicated on the agenda takes place, the proxy may act according to the rules of good judgement.
Proxy Voting for Directors and Shareholders at AGMs
The annual general meeting (AGM) is a key moment for any company. Voting at the AGM used to be done by the raising of hands, but this is no longer acceptable in a digital age. The Board takes votes at an AGM, along with votes in which shareholders participate.
A UK board member who is prevented from attending an AGM may send a proxy, just as shareholders send proxies to vote for them. As shareholder activism grows, votes at AGMs can become critical for the future of a company – and for its board. So no shareholder would want to be left out.
Using Modern Governance Tools for Voting and Proxy Voting 
With the prevalence of data breaches, boards and shareholders need a secure and automated way to take votes at board meetings and AGMs.
Diligent Governance Cloud holds templates for proxy information booklets and proxy voting forms, records who is voting and by what method, stores disclosure documents, stores meeting agendas and meeting minutes, and much more. Diligent Voting & Resolution software is the most advanced and secure voting software tool available. The program fully integrates with Diligent Boards and other online modern governance solutions that comprise Governance Cloud.
The software enable board administrators to customise the type of voting, including 'yes/no' votes or 'for/against/abstain without a signature' votes. The program also sends notifications to board directors when new votes are available.
One of the new features of the Voting & Resolution tool is the Quick Voting feature, which is perfect when boards need fast votes on matters that need little or no discussion, such as standard unanimous consents. The new enhancements allow board directors to vote anonymously and to add comments if they choose. Board administrators can also opt for the results-tallying feature, which displays voting results in real time.
Board directors of multiple boards will enjoy the convenience of being able to apply their profiles and electronic signatures to all of their log-ins by simply enabling the board overlap function.
Boards that invest in Governance Cloud send a clear message to their shareholders, competitors and others that their company is vested in an approach to the market that is transparent and that holds the board accountable. Diligent's software solutions provide exceptional tools for board governance that make board work highly efficient and effective at all times, and especially during the all-important proxy season.
Board Portal Buyer's Guide
With the right Board Portal software, a board can improve corporate governance and efficiency while collaborating in a secure environment. With lots of board portal vendors to choose from, the whitepaper contains the most important questions to ask during your search, divided into five essential categories.