Directorship responsibilities are increasing, in a complex and challenging environment. Accepting a corporate directorship means taking on responsibilities for first understanding the company's business and operations, then formulating strategy, controlling risks, monitoring compliance, improving performance and overseeing management.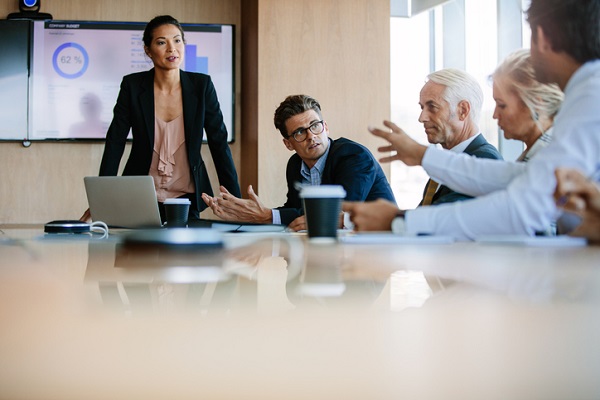 Directorship Responsibilities Are Increasing
In the UK, the responsibilities linked to a corporate directorship have increased sharply in the past 10 years.
"Board members face an increasingly complicated and challenging environment," writes the London office of PwC in a recent report. Accepting a corporate directorship means taking on responsibilities for first understanding the company's business and operations, then formulating strategy, controlling risks, monitoring compliance, improving performance and overseeing management, as PwC points out.
In the past, UK board members were part of an elite group that held company directorships, in different combinations, on nearly all of the major company directorships.  But the rise in importance of the non-executive director, along with the need for a wider variety of skillsets in corporate directorships, along with the sharp increase in responsibilities, is changing all this.
UK Directorship Responsibilities Today
In the UK, under the terms of the Companies Act 2006 and the new Corporate Governance Code published by the Financial Reporting Council this year, directors must act in accordance with the company's mission statement and bylaws.
Under those terms, the chief directorship responsibility is to consider and implement what is most likely to promote the success of the company. But that success must be considered in the broadest sense, taking into account all stakeholders and the general public as well.
"Moreover, directorship responsibilities must include consideration of:
The likely consequences of any decision in the long term
The interests of the company's employees
The need to foster the company's business relationships with suppliers, customers and others
The impact of the company's operations on the community and the environment
The desirability of the company maintaining a reputation for high standards of business conduct
The need to act fairly, as between members of the company
These broad-based directorship responsibilities are based on the principle of how any prudent and rational person would act to promote the success of the company, and manage its risks within the terms of good corporate governance," Bristol-based law firm Burges Salmon explains in a note.
"A board member must exercise the same care, skill and diligence that would be exercised by a reasonably diligent person with the general knowledge, skill and experience that may reasonably be expected of a person carrying out the same functions as you in a company directorship. The board members must use the general knowledge, skill and experience that they actually possess. The expected standard is measured against both objective and subjective yardsticks. A director's actual understanding, and abilities may not be enough if more could reasonably be expected of someone in his or her position," Burges Salmon continues.
Directorship Responsibilities Include Use of Independent Judgement
Acting in a prudent and rational way, directors must use their own judgement and make their own decisions – participation in 'groupthink' means a failure to fulfil directorship responsibilities. Directors must make their own decisions. But a company directorship's responsibilities also include the board member's acting in accordance with others, both inside and outside the company, or acting in accord with any agreement or contract into which the company has entered.
Directorship Responsibilities Include Smart Performance Monitoring
Unquestionably, it falls into company directorship responsibilities to monitor corporate performance and to seek to improve it. Certainly, a large part of this involves understanding how the company operates, the market within which it operates and the competition it faces.  And part of this particular directorship responsibility includes sifting through data. But there is more to it, as PwC points out:
"Boards use many data points to monitor company performance — including traditional financial metrics and nonfinancial metrics, along with peer and industry information. Knowing what metrics are most effective in helping directors to understand performance and see early indicators of trouble is challenging. Astute directors also know it is important to raise concerns based on a gut feeling — even if their concerns prove to be unfounded. This chapter shares insights on selecting the right metrics, setting and monitoring targets, and effectively sifting through information sources."
Directorship Responsibilities Include Oversight of Management
The directorship responsibility for oversight of management is complex and demanding – it includes determination of executive compensation, and that is a fraught question in every company today.
"Executive compensation may be the board responsibility most scrutinized by investors, the media, and other stakeholders. Stakeholders have extensive visibility into executive remuneration levels, but perhaps more limited understanding of the complexity directors face as they try to get it 'right.' Boards must balance many factors in reaching compensation decisions — attracting and retaining top talent while encouraging behaviours that will achieve long-term shareholder value. This chapter provides insights on effective evaluation and compensation processes and the importance of director independence in making these sensitive decisions. It also deals with the issue of CEO succession — whether planned or unplanned — and offers advice for boards to consider as they deal with this important issue," PwC says.
Diligent Governance Cloud Supports Good Governance
Even while the market has placed the importance of practising good corporate governance in the limelight, governance solutions have lagged behind risk and compliance solutions.
Diligent designed the Governance Cloud with the processes of board directors, executives, general counsels and corporate secretaries in mind. No other company offers such a comprehensive array of software tools that are cohesive and connected to fully meet the needs of today's board directors.
The few governance solutions that are in the market today have largely been fragmented and disconnected from other processes. Board directors, general counsels and corporate secretaries are realising the need for governance solutions that help them manage governance activities effectively and efficiently. Boards need products to help them streamline duties for compliance, regulation and governance while keeping all processes in a highly secure, confidential platform.
The Governance Cloud, the only integrated enterprise governance management solution that enables organisations to achieve best-in-class governance, is an ecosystem of software tools that digitises the various activities and tasks for the board of directors. As organisations grow more complex and regulations more stringent, the scope of governance responsibilities evolves. The Governance Cloud allows boards of directors to meet the demands in the boardroom and beyond with the ability to select the products they need that help them perform their best and work within their allotted budgets.
 WANT TO LEARN MORE?
Learn how your board can improve their governance and rely on Diligent's dedication to customer performance. Request a demo today
Board Portal Buyer's Guide
With the right Board Portal software, a board can improve corporate governance and efficiency while collaborating in a secure environment. With lots of board portal vendors to choose from, the whitepaper contains the most important questions to ask during your search, divided into five essential categories.