WhatsApp is one of the most popular messaging apps today, and it uses good encryption for end-to-end security. But the company's acquisition by Facebook has put it in a relationship in which there are data privacy implications. Diligent Messenger was developed as a secure messaging tool for board of directors to securely communicate outside the board and has features to ensure privacy and security that seamlessly allow a board of directors to execute their necessary duties with ease.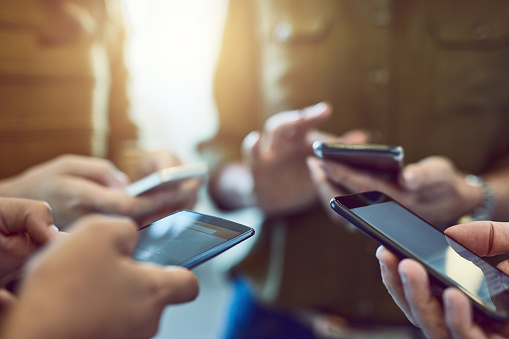 WhatsApp and Security
WhatsApp is one of the most popular messaging apps working today, and it boasts being end-to-end encrypted, for maximum security. Encryption is the most valid means of keeping messages safe, but the trouble is that there are several other ways in which WhatsApp is vulnerable to security lapses.
In May 2019, a security flaw meant hackers were able to remotely install surveillance software on mobile devices using a major vulnerability in messaging app WhatsApp. The surveillance software would have let an attacker read the messages on the target's device.
On the other hand, Diligent Messenger, where the entire application is part of the Diligent Governance Cloud, has been designed from the bottom up for the highest grade of security.
How Does WhatsApp Work?
Created by several entrepreneurs in 2009, WhatsApp Messenger is a free messaging tool that can be downloaded on any smartphone or installed on a PC. Whatsapp was acquired by Facebook in October 2014.
The application allows the sending of text messages and voice calls, as well as video calls, images and other media, documents and user location, working over a standard mobile number. Originally, users could only communicate with other users individually or in groups of individual users, but in 2017, WhatsApp announced that a corporate platform was being developed.
WhatsApp was, at one time, the most popular messaging app in the world, with 1.5 billion users, and the reason is simple: It is extremely easy to use.
"Millennials aren't into calling, they like texting," explains one expert. "All the other VoIP apps, like Skype or Viber, were all about making calls." WhatsApp instead made it much easier to communicate with texts than with SMS and so took over a whole new user base. Of course, calls are also possible on WhatsApp, so users can take their pick.
Want to know more about the importance of using secure communications technology in the boardroom? Download this free white paper.
WhatsApp and Facebook
WhatsApp uses part of a security protocol developed by Open Whisper Systems, a company that has its own fully secure messaging app, Signal (for iOS and Android).
"Based on its Signal Protocol (also used for encrypted messaging in Google's Allo), each client is identified by a public key that's shared with other people, and a private key on the device. Because people change phones, or uninstall and reinstall apps, the pair of keys can change. Users can ensure their communication is secure by checking the security code displayed on each end if it matches, then they can be sure their messages aren't subject to a man-in-the-middle (MITM) attack by a third party," writes tech consultant Richard Lawler.
Facebook has been requesting access to contacts, SMS data and call history on Android devices for some years, according to Ars Technica. Facebook uses the data to improve its friend recommendation algorithm, and to enable a distinction between a user's business contacts and his or her 'friendships.' Facebook appears to be gathering this data through its Messenger application, which often prompts Android users to take over as the default SMS client. Facebook has, at least recently, begun warning users that personal data is being collected, and that, under the terms of the General Data Protection Regulation (GDPR), they can control that data.
Then, there is the most basic vulnerability: If you lose your phone, or if it is stolen, anyone can read the content on your WhatsApp if left unlocked and see the notifications pop up. Very few people take the trouble to log out each time they stop using the app, so it's all right there on the screen.
Diligent's Messenger Secure Messaging Tool Gives Organisations 100 percent control
No such issues arise when using Diligent Messenger and is 100% secure. Diligent's Governance Cloud has been intensively upgraded to protect it from all existing security threats, and the Diligent experts continue to add protection as new hacker threats evolve. Diligent Messenger has essential features that ensure privacy and security with enhanced capabilities that seamlessly allow a board of directors to execute their necessary duties with ease.
How Diligent Messenger Clients Are Using the Tool To Improve Workflow
Communicating via email or external apps is easy and convenient, but it puts company information at significant risk. In addition to being error-prone, such tools are insecure and vulnerable to phishing attacks, password hacks, and other potential breaches. Cyber risk oversight is a key priority for governance leaders, yet over 50% of directors and C-suite executives use personal email to communicate about their organisation's most sensitive topics.
Across industries, directors and executives rely on Diligent's secure messaging tool to communicate with one another in real time on critical topics. Diligent Messenger can be used to maintain control over confidential communications, distribute documents and files for faster and easier board collaboration, and ensure a rapid response during crises. Diligent's secure messaging tool can be integrated with Diligent Boards as a one-stop shop for document sharing and secure communications or can be used as a standalone messaging tool.
It's accessible via the iOS and Android apps and Web browsers. Diligent Messenger is easy to use across your board sites, with badges, banners, and push notifications alerting you to unread messages or announcements on other sites.
Diligent Messenger Features
Using WhatsApp, Skype, WeChat or other traditional public messaging systems creates risks for boardroom communication, as it allows messages to remain in an insecure environment. Diligent Messenger enables safe, secure board member communications wherever your board of directors needs to be. By moving confidential board communications out of personal systems, your board can ensure that there is an easy way to communicate with the right people at the right time. Diligent Messenger integrates seamlessly with Diligent Boards secure board management software, to enable secure messaging and real-time collaboration.
Key Features of Diligent Messenger:
Bulletproof security
Log-in authentication
Options to disable copy/paste and forwarding
Message lifespan settings
Ability to recall messages sent in error
Swift "wiping" capabilities for lost or compromised device
Diligent's Secure Messaging Tool Prevents Information Leaks
Diligent Messenger uses email controls to remove the risk of 'copy and paste' and email forwarding. This makes certain that private conversations remain private; they are encrypted, like everything on the Diligent's Governance Cloud, but they are also restricted. Users also have the added ability to retract messages. Directors can receive message alerts and notifications. They can be alerted when messages are sent, delivered and read, with additional notifications for unread messages or announcements that need to be delivered to all of the board members and committee members, or additionally, to management.
Security is a top priority. Directors are able to communicate safely and without any risk from any location — wherever your board of directors needs to be. Directors can create pre-set groups and contacts to ensure that board member groups and board committees each have a private, secure channel to communicate — just like with email.
Content sent via Diligent Messenger is protected by the same best-in-class security infrastructure and encryption as Boards.
Messenger is ISO 27001 certified — the gold standard for information security.
Messenger features an undo function for retracting errant messages.
Users are only authenticated to your Messenger site, so you control who receives messages.
This secure board communication tool can be used across industries, including, but not limited to, healthcare, education, corporations, non-profits, and financial services and banks.
It operates in a similar fashion to text messaging with the same feel as popular email tools, which are used by directors.
 WANT TO LEARN MORE?
Learn how your board can improve their governance and rely on Diligent's dedication to customer performance. Request a demo today
Board Portal Buyer's Guide
With the right Board Portal software, a board can improve corporate governance and efficiency while collaborating in a secure environment. With lots of board portal vendors to choose from, the whitepaper contains the most important questions to ask during your search, divided into five essential categories.