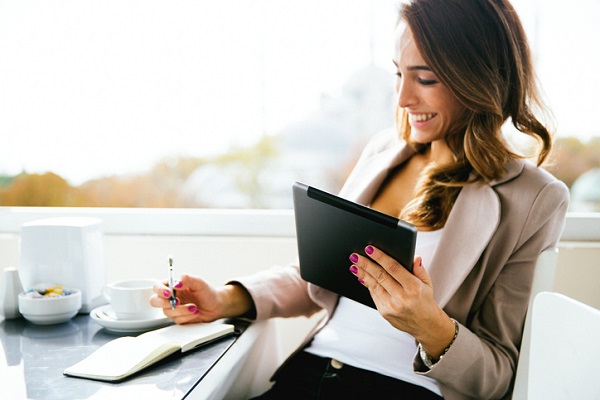 Board Succession Planning Meaning and Modern Governance
The growing demand for board diversity and effective board succession planning to achieve a well-balanced board is paramount to maintaining good corporate governance for long-term success. The UK Financial Reporting Council, which has been the publisher of the national Corporate Governance Code until this year, defines the meaning of succession planning as:
"The Code makes clear that long-term business success and good governance go hand-in-hand. Therefore, an effective board must take the lead in shaping and embedding a sustainable corporate culture, and this is central to its purpose. It is clear from our research that the absence of strategic, thoughtful and practical succession planning can be a substantial risk to long-term success.
Benefits of Succession Planning
Board succession planning contributes to the long-term success of a company and there are many advantages of succession planning. When done well, the benefits of succession planning include:
Ensuring a continuous supply of suitable people (or a process to identify them), who are ready to take over when directors, senior staff and other key employees leave the company in a range of situations
Achieving continuity to deliver strategic plans by aligning the company's human resources and business planning
Demonstrating a commitment to developing careers for employees, which will enable the company to recruit, retain and promote high-performing staff."
Yet there is still not widespread adherence to successful succession planning in the UK:
"However, a large number of listed companies are still characterised by a haphazard approach to board succession planning, ranging from a process wholly outsourced to consultants with limited control by the board to an opaque 'friends and family' approach where the ultimate decision maker is management or a controlling shareholder," writes the London-based International Corporate Governance Network (ICGN).
The key factor is attaining optimal board composition. "Therefore, establishing and maintaining entrepreneurial, independent company boards with the right competencies and levels of diversity depends on robust board succession planning," according to the ICGN.
Board Software and Matrix for Modern Governance
The first step in board succession planning is board evaluations, using an assessment tool –secure board management software includes such a board evaluation tool. Regular evaluations conducted using the board evaluation tool ensure that board members are contributing to improved board performance. If the board composition is not optimal, there should be a move to replace board members who no longer fit the needs of the organisation.
"It should be noted that in most companies, it is the functional positioning of an executive that will determine if he/she will sit on the board. The individual is selected for the value he/she would bring as an executive rather than as a board member. Notwithstanding, the nomination committee will always be expected to ensure that the specific individual does have the required experience and judgement to be on the Board, usually by having the final say on the matter. The board succession planning process should be described in a clear succession planning policy which ensures consistency and rigor in board succession planning," writes the ICGN.
Similarly, the boardroom software should include applications to facilitate long-term succession planning – "A key part of strategic succession planning is anticipating and proactively addressing planned and unplanned vacancies in the boardroom. Without a plan, the board may feel pressure to waive or change board policies, including mandatory retirement ages, or simply recruit a director with the same profile as the one retiring. This ad hoc approach doesn't allow the board to think more broadly about alternatives that may result in a better fit," warns the specialised consultancy Spencer Stuart in a recent note.
The tool to manage this planning is another key element of the board succession toolkit: the board profile matrix.  This is usually a document in which the skills, competences and diversity needs of the board are mapped against the ones available through the board's current composition.
"The matrix is like a waterfall chart which maps all directors, their skill sets and expertise, their board roles (including leadership and committee membership), board tenure, the year they would be likely to leave the board based on expected retirement and any other personal factors. The matrix helps the board focus its search and write relevant job descriptions for the selection of new executive and non-executive directors in view of upcoming vacancies," Spencer Stuart continues. This broader view gives the nominating/governance committee ample time to effectively plan, recruit the right candidate and have a smooth transition.
Secure board management software will include applications to build this matrix.
One further aspect of good succession planning is to enable, as far as possible, shareholder participation, according to the ICGN.
It is, of course, not possible to share sensitive internal information like the board profile matrix with shareholders. But a communication strategy should be elaborated, working with applications on board management software, to regularly provide shareholders with "a good glimpse of how succession is managed in the corporate governance section of the annual report, or in another formal disclosure document," suggests ICGN. In any case, disclosure is about the principles, the policy and the process, not about specific details of individual nominations and appointments.
Tools for this kind of communication and reporting are also found on secure board reporting software.
Diligent's Succession Planning Tool
Leveraging the same information that proxy advisors, shareholders and potential activist investors rely on is critical to good corporate governance practices.
Diligent's succession planning tool, Nomination and Governance, provides the largest global governance data set for boards to stay up-to-date, identify opportunities, board succession planning and reduce governance risks – and is integrated directly into your Diligent platform. Nomination and Governance committees can gain instant insights into their board's composition, benchmark against competitors and support their executive search firm to identify potential candidates. All in just a few clicks.
Diligent's Nomination & Governance application provides powerful data and intelligence for these committees to stay up to date and identify opportunities, and preempt reputational risks:
Search and connect with over 125,000 profiles
Access the most difficult-to-reach C-level executives with detailed biographies of 125,000+ directors and executives. Find the best-quality prospects to complement your succession planning, with granular filter options including experience, demographics, region, sector and discipline.
Intelligent board oversight
Mitigate governance risk by instantly performing a health check of your board's composition and effectiveness compared to peers. View a detailed breakdown of contributing factors to a board's effectiveness, including gender and age diversity, director interlocks and overboarding.
Board skills and expertise insights
View your board's skills and expertise matrix to gain insights into their combined strengths and weaknesses. View in detail by individual director or compare your organisation's expertise against your peers.
Director interlocks
Analyse director interlocks by individual or company, with highlights to indicate overlapping directorships, seats on competing boards and seats on FATF-listed companies.
Shortest path to connect
Find the shortest path to connect and the degrees of separation to an individual via organisations or people.
Extensive data coverage
Search and access the information of 5,500+ companies, across 24 global markets and 40 indexes.
Board Portal Buyer's Guide
With the right Board Portal software, a board can improve corporate governance and efficiency while collaborating in a secure environment. With lots of board portal vendors to choose from, the whitepaper contains the most important questions to ask during your search, divided into five essential categories.