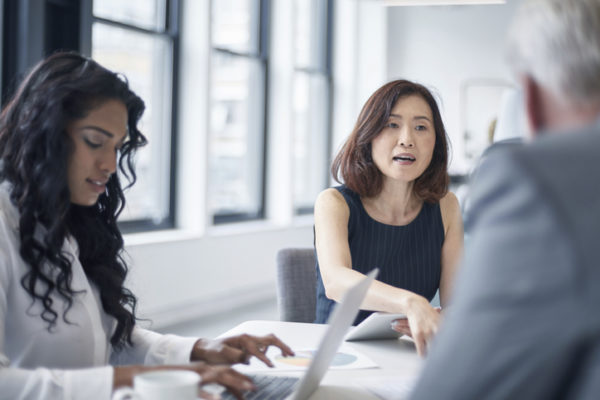 What Does Conflict of Interest Mean?
Conflict of interest is a simple, and very old, concept, one that dates back to the Code of Hammurabi in ancient Babylon, Judeo-Christian traditions and customs in early China, according to a British legal expert, who defined conflict of interest as:
"The fiduciary – the service provider – holds the 'legal title' to entrusted property and power. The entrustor – the true owner – holds the 'beneficial ownership' of the property and power. The courts protect the beneficial owner from violations by the fiduciary, whose position of dominance and control over some aspect of the life or property of the beneficiary makes it essential that he/she put the beneficiary's interests ahead of his or her own interest. In these situations, the fiduciary is held to a particularly high standard of behaviour."
This is the basis of the conflict of interest concept – it is inherent in the position of board members – fiduciaries for the company, and by extension its stakeholders – that they must not allow their own personal interests to interfere with those of the company they serve (technically, their fiduciary duty is to the company alone, but this concept has been effectively widened; please see case law).
So, the concept is simple, but the application in business life is much more complex. A board member must not personally gain through his/her actions as a director – this applies also to his friends and family, as well as to business connections like companies in which he/she may have interests – this is the basic principle.
But, as the learned commentator points out, "This concept is one of the most elusive to apply in all common law."
The fiduciary's primary interest is the good of the company, and this must never be overtaken by a secondary interest, explains another learned commentator.
"But secondary interests can be many: They may include not only financial gain but also the desire for professional advancement, recognition for personal achievement, and favours to friends and family or to students and colleagues." So, the range of potential conflict is great – something as simple as a statement to the press, viewed in a certain light, could be seen as self-promotion and, therefore, based on self-interest.
Further, it's not just a question of primary interest being compromised. "Rather, it is a set of circumstances or relationships that create or increase the risk that the primary interests will be neglected as a result of the pursuit of secondary interests. A conflict of interest exists whether or not a particular individual or institution is actually influenced by the secondary interest. Under certain conditions there is a risk that professional judgment may be influenced more by secondary interests than by primary interests – this is also conflict of interest."
So, the concept is simple, but the application can be quite complex.
Conflict of interest is a difficult concept to understand. Here are some conflict of interest examples to show how it works in practice.
How Boards Can Manage Conflict of Interest
Managing conflict of interest should be a high priority for all board of directors. Boards should publish a conflict of interest policy: This is the most effective way to manage the complexity of conflict of interest. The policy is a statement that spells out plainly when conflict of interest arises in a relationship and how board members, managers and workers must take action to avoid it. A valid conflict-of-interest policy ensures that board members know exactly how to detect potential conflicts of interest, and what to do about it.
Conflict of Interest Policies and Procedures
A corporate conflict of interest policy draws a line in the sand, makes sure everyone at the company – from board members to workers – knows exactly what is meant. Too often, there is no clear demarcation of what behaviours to look for, and this is when corporate culture can reinforce poor choices instead of good ones.
The board, in framing conflict of interest policies and procedures, should make certain that there is a clear explanation of conflict of interest, actual or simply at risk, and that procedures are in place so that conflict of interest (even if just potential) can be quickly dispatched. Typically, such conflict of interest policies and procedures would include rules on accepting gifts from clients, customers or suppliers; use of company property, etc.
Most important is the rule that disclosure of potential conflicts of interest must be made as soon as they arise – the board members must state the conflict to the board as a whole, and then ask for recommended actions, if needed. The general counsel should also be noted as the correct executive to report conflict of interest to, perhaps ahead of speaking to the entire board.
There should also be fixed procedures for investigating conflict of interest, so that the board member designated to run the investigation is not blamed for taking the wrong actions. And there should be a clearly stated penalty for non-disclosure.
Of course, a conflict of interest policy that's poorly communicated or misunderstood is useless. The company secretary should make certain that each board member understands the policy.
Conflict of Interest Forms
To ensure that conflict of interest does not arise, boards should report on the subject to the chairman and the company secretary regularly. A survey of board members, with questions that go to the heart of conflict-of-interest issues, is a valuable tool for these enquiries.
Having board members take the survey is not intended to accuse them of misconduct. Given the complexity of the issue, the survey makes board members aware of potential conflicts and helps them to identify those which should be discussed with the general counsel or the board as a whole.
Informed by our work with leading boards and 450,000-plus executives worldwide, these questionnaires channel all of your conflict-of-interest disclosure data into one convenient, secure online place, in real time. Easy to customise, administer and use, Diligent Conflict of Interest forms save time, minimise errors and deliver a more streamlined process for everyone.
As part of the Governance Cloud ecosystem, Diligent Conflict of Interest forms move reporting online, eliminating the time and resource-intensive process of assembling binders, mailing information that may require last-minute updates, and waiting for days, or possibly weeks, for the return of signed packets.
Diligent Conflict of Interest Management Software
To further simplify the process of surveying board members on conflict of interest, Diligent's Conflict of Interest Management software can be easily implemented in the boardroom together with Diligent's board management software. As part of Diligent's Governance Cloud ecosystem, Conflict of Interest management software is introduced to save time and minimise errors and legal issues across stakeholder process through our secure online platform, in real time. Why bother with resource-intensive documentation and long turnaround times? Diligent's Conflict of Interest management software streamlines this process.
 WANT TO LEARN MORE?
Learn how your board can improve their governance and rely on Diligent's dedication to customer performance. Request a demo today
Board Portal Buyer's Guide
With the right Board Portal software, a board can improve corporate governance and efficiency while collaborating in a secure environment. With lots of board portal vendors to choose from, the whitepaper contains the most important questions to ask during your search, divided into five essential categories.