Conflict of interest is a deceptively simple concept – the basic idea is easy to grasp, but the ramifications can be exceedingly complex. A conflict of interest policy provides a clear message to everyone at the organisation on how to deal with this thorny issue.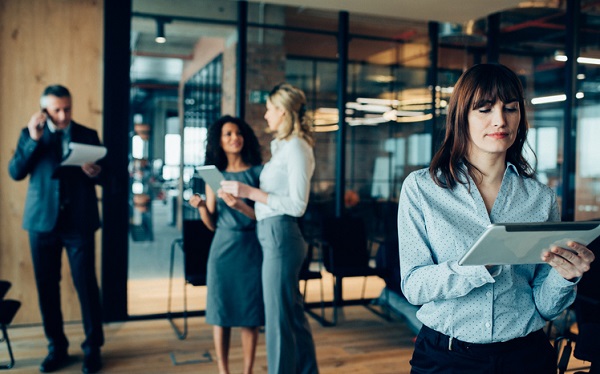 Conflict of Interest Policies and Boards
The concept of conflict of interest is deceptively simple. Is a board member influenced by personal interests of any kind when making a decision? If so, the director must not take part in that decision-making process.
Yet, it is possible for conflicts of interest to arise in such a broad range of contexts that it becomes difficult to detect: Is a relationship a sufficiently strong one to be caught by conflict of interest definitions?
As Ernst & Young point out in a recent study, it is this complexity in dealing with conflict of interest that has caused some of the biggest UK conflict of interest scandals in recent years: "Distinct from fraud, but often seen as an important subset of the conduct risk agenda, conflicting interests between firms, clients and markets have been at the heart of many of the most prominent recent financial scandals: For example, the Global FX benchmarks manipulation and LIBOR or SIBOR market abuse scandals, or the Systemic mis-spelling cases such as payment protection insurance."
This is why organisations require a conflict of interest policy: It is a statement that spells out plainly when conflict of interest arises in a relationship and how board members, managers and workers must take action to avoid it. A valid conflict of interest policy ensures that board members know exactly how to detect potential conflicts of interest, and what to do about it.
A Conflict of Interest Policy Builds Corporate Culture
Managing conflict of interest should be key to every board. Corporate conflict of interest policy draws a line in the sand, and makes sure everyone at the company — from board members to workers — knows exactly what is meant. Too often, there is no clear demarcation of what behaviours to look for, and this is when corporate culture can reinforce poor choices instead of good ones.
For example, in the LIBOR and SIBOR manipulation scandal, workers at UK banks were encouraged to manipulate a key financial indicator. The sense of it was 'everyone is doing it, so I will too,' as reports made clear.
As Nicholas Byers, of the London law firm Clark Wilson, explains:
"Conflicts of interest can sap employee discipline and morale, damage your company's reputation, and expose you to liability. But you can avoid these problems with a conflict-of-interest policy."
The board, in framing a conflict-of-interest policy, should make certain that:
There is a clear explanation of conflict of interest (both actual and perceived);
The concept of conflict of interest is well understood by the board, management and all workers;
Procedures are in place so that conflict of interest (even if just potential) can be quickly dispatched;
There are rules on accepting gifts or other perquisites from your clients, customers, suppliers, etc.;
There are rules on use of the employer's premises, equipment, information and supplies for non-work  purposes;
Requirements that employees disclose actual and perceived conflict of interest as soon as they arise;
There is specific identification of corporate officers to whom to report conflicts of interest, and there should be senior officers designated for these reports (speaking to supervisors can be awkward or uncomfortable);
Designate the general counsel as an alternative for reporting conflict-of-interest issues;
There is a procedure in place for investigating and managing conflicts of interest; and
There should be a clear statement that breaching the policy will result in disciplinary action, including potential loss of employment for cause.
A conflict of interest policy that's poorly communicated or understood is useless. Make copies of your policy available on the company's intranet, on bulletin boards and in employee manuals. You should also make certain that new employees receive a copy of the policy and are asked to comment on any potential conflict of interest.
As Ernst & Young points out, the priorities should be to fix clear governance and accountability for conflict of interest in the conflict of interest policy, leverage existing firm frameworks and risk assessments, and embed awareness across the organisation.
These efforts should be supplemented by annual conflict of interest discussions, which are a good way to heighten awareness and raise issues that might previously have gone undetected.
The pressure to manage conflict of interest issues with a policy is increasing from regulators. In many markets, regulators have become interested in looking beyond the existence of a compliance and control framework. Regulators are seeking to assess if organisations have a genuine supporting culture that incentivises their board members, management and employees to do the right thing all the time, instead of merely understanding what is legal and slavishly conforming to that alone.
Even with a well thought out conflict-of-interest policy in place, boards must see that lines of communication remain open at all levels of the organisation to ensure that any concerns about this complex area can be aired. Good governance relies on good communication, which, in turn, informs good decision-making, and this is particularly true when it comes to issues like conflict of interest. Clear communication channels are essential for the effective and smooth functioning of the board, management and workers.
The conflict of interest policy is critical, but it is not an end in itself. Communication around it, and the culture based on it, are just as important.
Diligent's Conflict of Interest Forms Supports Good Governance
Even while the market has placed the importance of practising good corporate governance in the limelight, governance solutions have lagged behind risk and compliance solutions.
Diligent designed the Governance Cloud with the processes of board directors, executives, general counsels and corporate secretaries in mind. No other company offers such a comprehensive array of software tools that are cohesive and connected to fully meet the needs of today's board directors.
The few governance solutions that are in the market today have largely been fragmented and disconnected from other processes. Board directors, general counsels and corporate secretaries are realising the need for governance solutions that help them manage governance activities effectively and efficiently. Boards need products to help them streamline duties for compliance, regulation and governance while keeping all processes in a highly secure, confidential platform.
The Governance Cloud, the only integrated enterprise governance management solution that enables organisations to achieve best-in-class governance, is an ecosystem of software tools that digitises the various activities and tasks for the board of directors. As organisations grow more complex and regulations more stringent, the scope of governance responsibilities evolves. The Governance Cloud allows boards of directors to meet the demands in the boardroom and beyond with the ability to select the products they need that help them perform their best and work within their allotted budgets.
As part of the Governance Cloud ecosystem, Diligent Conflict of Interest forms moves reporting online, eliminating the time and resource-intensive process of assembling binders, mailing information that may require last-minute updates, and waiting for days, possibly weeks for the return of signed packets. Informed by our work with leading boards and 450,000-plus executives worldwide, these questionnaires channel all of your conflict of interest disclosure data into one convenient, secure online place, in real time. Easy to customise, administer, and use, Diligent Conflict of Interest forms save time, minimise errors, and deliver a more streamlined process for everyone.
 WANT TO LEARN MORE?
Learn how your board can improve their governance and rely on Diligent's dedication to customer performance. Request a demo today
Board Portal Buyer's Guide
With the right Board Portal software, a board can improve corporate governance and efficiency while collaborating in a secure environment. With lots of board portal vendors to choose from, the whitepaper contains the most important questions to ask during your search, divided into five essential categories.