UK private companies are trying to transition to good governance, but the change is challenging. Board Management Software helps them to make the transition, and enables more effective performance as a result.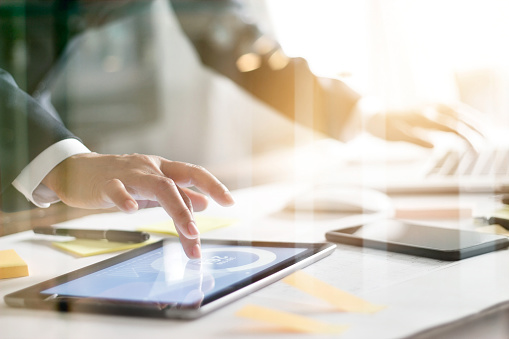 At UK Private Companies, Board Management Software Improves Governance
The need for increased collaboration enabled by Board Management Software at UK private companies is critical, as the transition to good governance needs support. Good governance results in improved performance: There are a raft of studies that show a direct correlation between well-developed corporate governance and business success. Paradoxically, at private companies, the transition to good governance is fraught with peril. A shows that UK private companies perform exceptionally well when boards are dominated by owners, but become less effective when the boards become larger and include non-executives and other external members.
Yet private companies increasingly see adopting good governance as a means to achieve greater success, and they are working hard to make the transition. The largest are driven by recent legislation as well: In the past year, we saw the development of a corporate governance code for large private companies, backed by new reporting requirements.
"Governance practices among leading family-owned and other private companies are shifting as more business leaders recognise that better oversight can have a dramatic impact on the success of their organisation," writes Maureen Bujno, of the Center for Board Effectiveness, at Deloitte.
Board Management Software can enable this transition and make it effective. Communication and collaboration are at the heart of good governance, and Board Management Software makes both of those efforts happen.
Board Management Software Boosts Communication
Board management software is a comprehensive tool for managing and streamlining activities for all types of boards. It provides improved communication, a secure environment and real-time access to a library of materials to keep board members up-to-date.
One of the obstacles to implementing good governance at private companies is the need to change the decision-making structure, which tends to be controlled by the owners, rather than divided amongst a group of diverse board members.
To help owners get the guidance they need, Board Management Software boosts communication, so that board members can reach out to each other, and get responses to questions or continue discussions wherever they may be. And this communication will be secure, so board members are able to speak freely.
Member collaboration is no longer confined to the boardroom. Votes, survey tools and discussion boards allow committee members to provide feedback as their schedule permits, while keeping to firm deadlines.
Board Management Software Breaks Down Siloes
Another obstacle at private companies to the adoption of good governance is the inability to share information across the entire company – including the board. Board Management Software allows the company secretary to gather information from every part of the organisation, and then to make it available to all directors via the Board Management Software.
This ensures that all board members can get the information they need to make decisions, and that knowledge is not the exclusive property of the owners. Documents such as past meeting minutes, strategic plans, policy manuals, orientation materials, audit reports and risk reports are all at the fingertips of every board member. And they can be updated as necessary; board books can be shared in each version until the final one is established.
But access to these documents is controlled, so that only those who have the right to see these documents have that privilege. Administrators can easily add or remove members, edit profiles and assist with forgotten passwords. Members can be assigned to one or more committees. Committee information is private and can only be viewed by the committee's members.
Meeting materials can be scheduled for automatic archival or deletion. Permissions can be set at the document level, allowing administrators to share documents with specific individuals within a committee. Administrators can configure settings to suit their organisation's security requirements, such as enabling or disabling printing, emailing and annotations.
In addition, time and money are saved by not having to print and distribute paper documents – everything is available to every board member on the software application.
 Learn about the importance of using secure communications technology in the boardroom with this free white paper.
Board Management Software Makes Meetings More Effective
Organising board meetings at private companies is always a challenge, as company secretaries do not usually have the resources and the staff that are available at large public companies.
With Board Management Software, meeting administration is supported by a wealth of applications that manage agendas, track where board members are and where they will be when the meeting is held, arrange proxies if necessary, create surveys, manage voting – every meeting-related function is handled by the Board Management Software.
This means that private companies can afford to hold more meetings, or can even set up committees and hold separate meetings. All of this becomes cheap and easy with Board Management Software. 
Board Management Software: The Choice Is Diligent Governance Cloud
Diligent Governance Cloud offers the most powerful and robust Board Management Software available. The Governance Cloud, the only integrated enterprise governance management solution that enables organisations to achieve best-in-class governance, is an ecosystem of software tools that digitises the various activities and tasks for the board of directors. As organisations grow more complex and regulations more stringent, the scope of governance responsibilities evolves. The Governance Cloud allows boards of directors to meet the demands in the boardroom and beyond, with the ability to select the products they need that help them perform their best and work within their allotted budgets.
Governance leaders, executives and board directors rely on the industry-leading Diligent platform for the most secure and intuitive solution to board material management and collaboration. Diligent Boards™ is a board portal that electronically stores a board's agendas, documents, annotations and discussions within a secure board portal.
Company secretaries and board chairs can use the portal to put together board books in minutes. The portal also has designated virtual rooms for committee work. Administrators of the portal can designate permissions for users to access various areas of the portal in order to avoid unnecessary problems with confidentiality. The 'Manage Meetings' feature consolidates board directors' contacts, calendars and the logistics of meetings. The program is a secure and intuitive solution for managing board materials and collaboration.
 WANT TO LEARN MORE?
Learn how your board can improve their governance and rely on Diligent's dedication to customer performance. Request a demo today
Board Portal Buyer's Guide
With the right Board Portal software, a board can improve corporate governance and efficiency while collaborating in a secure environment. With lots of board portal vendors to choose from, the whitepaper contains the most important questions to ask during your search, divided into five essential categories.