The UK Corporate Governance Code recommends that FTSE 350 companies have externally facilitated board evaluations at least every three years. Now that board evaluations are obligatory in the UK for all listed companies and for the largest private companies, members of the boards at these organisations will want to decide exactly why the evaluations should be conducted, and what the precise objectives are. Often, UK board administrators often find themselves in a challenging relationship with the directors they serve, and this makes the board evaluation process particularly fraught.
UK boards are still too slow to react to shareholder demands, but institutional investors are pressuring them to demonstrate effectiveness. It is the classic 'agency problem' in which boards are too close to management and tend to take on the objectives of executives while neglecting those of shareholders. Robust board evaluations close the distance between shareholders and directors by bringing to the surface all of the issues that are making the board less effective than it should be. This is the 'why' of board evaluations, which, when done effectively, provide the board with an opportunity to identify and remove obstacles to better performance, and to highlight what works well. A high-quality board portal can support an effective evaluation process with secure communications and effective analysis.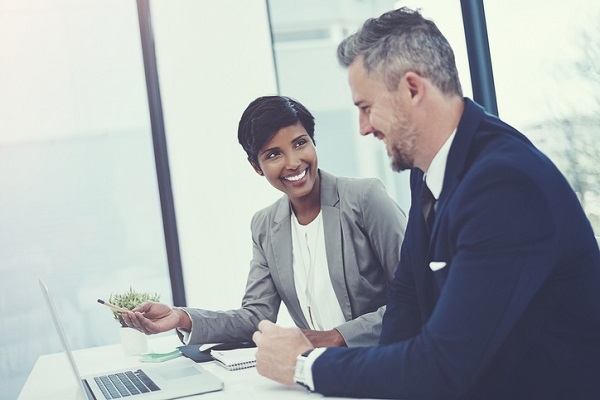 The 'Why' of Board Evaluations
Now that board evaluations are obligatory in the UK for all listed companies and for the largest private companies, members of the boards at these organisations will want to decide exactly why the evaluations should be conducted, and what the precise objectives are.
In the broadest and simplest sense, all board evaluations are an attempt to address a classic problem in management theory called the 'agency problem.'
Owners of companies want to maximise the value of their organisations. They hire managers to accomplish this, but the executives are more concerned with keeping their jobs and increasing their salaries than they are with maximising value for shareholders.
Enter the board of directors, whose aim is to implement the wishes of shareholders by providing strategy to direct management. Unfortunately, the scheme has almost never worked the way it was intended.
The board of directors has a much closer relationship with the corporate executives they ostensibly supervise than they have with the shareholders who elect them. The directors work with management to control nominations to the board and spend much time working to keep the 'insider' group together. They also have far too much to say about how much they are paid.
Certainly, much of this is changing. The increasing role of non-executive directors has helped to break up insider groups, as has the internationalisation of UK boards, and the demand for specific skill sets on boards.
Shareholders push for evaluations
But, as increasing levels of shareholder activism show, there is still too much distance between what shareholders want and what directors do.
"Activism in the UK has focused primarily on board composition and remuneration. However, there has also been significant activity in operational areas in recent years. This includes strategic reviews, restructurings, spinoffs and other divestitures, and (in a takeover context) actions to increase the takeover offer price. Balance sheet strategies, such as share repurchases, dividends and leveraged recapitalisations, are not uncommon," notes a recent report.
As a result, institutional investors, in particular, are pushing for more transparent and comprehensive board evaluations, making it a condition of investment that a report on board evaluation be part of proxy filings – many major shareholders are even demanding to take part in the process.
Boards must act
Boards ignore the demands of both regulators and shareholders for robust evaluations at their peril. They should, instead, see the obligatory evaluation process as a result to become more effective and improve boardroom dynamics.
"Boards considering a more robust approach should ask several questions:
Could the evaluation process make them better informed about the constituencies they represent? Could it help them understand how their conduct is viewed from perspectives outside the boardroom?
When the risk of activism is rising – due to poor financial performance, a weak board, dissident shareholder resolutions, noncompliant governance, scandal, executive turnover, related-party transactions or similar issues – could companies respond more effectively to these challenges, or even avoid them, by means of a more substantive board evaluation? In short, could a more comprehensive board evaluation process be an effective means for directors to improve perceptions, increase trust and minimise, if not avoid, confrontation and activism?" writes one corporate governance consultant.
When done effectively, board evaluation provides the board with an opportunity to identify and remove obstacles to better performance, and to highlight what works well. The evaluation creates a forum to review board and management roles, and to help directors who need coaching with reinforcement of these roles. A comprehensive evaluation should bring issues that are developing below the surface to light. It can also refresh the perspectives, both for the board as a whole and for its individual committees. And it can orient the board to more effectively drive shareholder values.
Diligent Governance Cloud
Diligent's Governance Cloud enables directors to stay up-to-date at all times on the latest regulations and policies.
Governance Cloud is Diligent's ecosystem of cloud-based governance tools that provides a complete solution to enable leading bodies of organisations to mitigate risk and govern collectively at the highest level.
Seasoned in the governance space, Diligent has been in the leading position in the market for more than 15 years, offering the industry's leading, most secure and intuitive board management technology. Our deep customer insights and heavy investment in R&D have allowed us to expand our offering to support the full governance journey.
And Diligent Board Evaluation tool provides all the support required to make the board member evaluation process fast and effective. Questionnaires can be produced rapidly and communicated to the board in a secure environment.
Customise assessments and gain insight into past results. Personalise your assessments with multiple, user-tested question types, incorporate glossaries and supplemental reference information, and view past evaluation results with only a few clicks.
Monitor completion status, set and change assessment close dates as necessary and finalise questionnaires with secure e-signature sign-off. Visualise your data: Gain immediate insight into results with custom reports that incorporate visual graphs that are ready for presentations and sharing. Pull Board Evaluation Reports: Working with an export wizard, custom reports can be pulled in just a few clicks. Simplify analysis with Automatic Reporting: Mitigate the need for hands-on data manipulation with automatic averages reporting, which is available to simplify the analysis process.
 WANT TO LEARN MORE?
Learn how your board can improve their governance and rely on Diligent's dedication to customer performance. Request a demo today
Board Portal Buyer's Guide
With the right Board Portal software, a board can improve corporate governance and efficiency while collaborating in a secure environment. With lots of board portal vendors to choose from, the whitepaper contains the most important questions to ask during your search, divided into five essential categories.