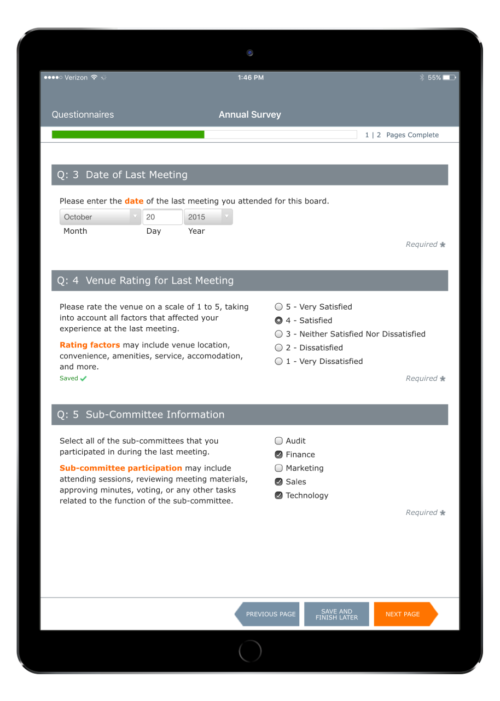 Questionnaires Done With Ease
As part of the Governance Cloud ecosystem, Diligent Conflict of Interest forms moves reporting online, eliminating the time and resource-intensive process of assembling binders, mailing information that may require last-minute updates, and waiting for days, possibly weeks for the return of signed packets. Informed by our work with leading boards and 650,000-plus executives worldwide, these questionnaires channel all of your conflict of interest disclosure data into one convenient, secure online place, in real time. Easy to customise, administer, and use, Diligent Conflict of Interest forms save time, minimise errors, and deliver a more streamlined process for everyone.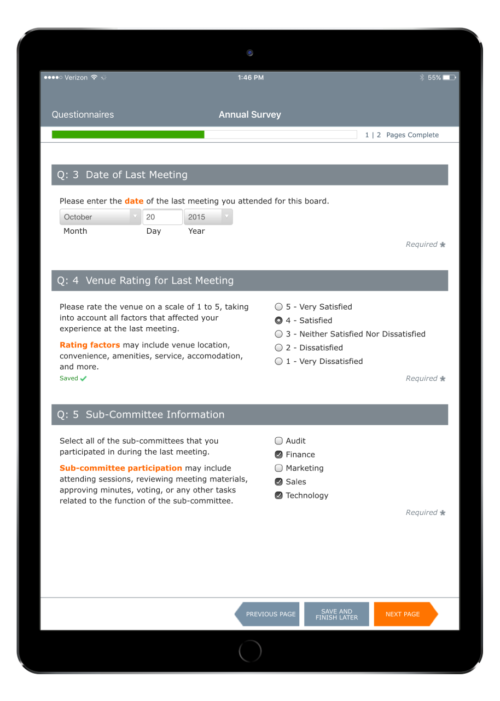 For Directors
To put supporting data at board members' fingertips, and make the questionnaire completion process swifter and easier, administrators can link questions to additional information and create appendices.
Intuitive Interface

An elegant and easy to use product, which minimises questionnaire completion time to remove the frustration that comes along with the process

Save Progress

The ability to mark your place and continue working online and offline whenever you need a break

Easy Submit

Digital sign-and-submit capabilities. One click, and it's done and out—no stamps or trips to the post office required

Access Anywhere

Whether you are in the office, on the move or without internet, your questionnaire can be accessed in real-time across with your preferred device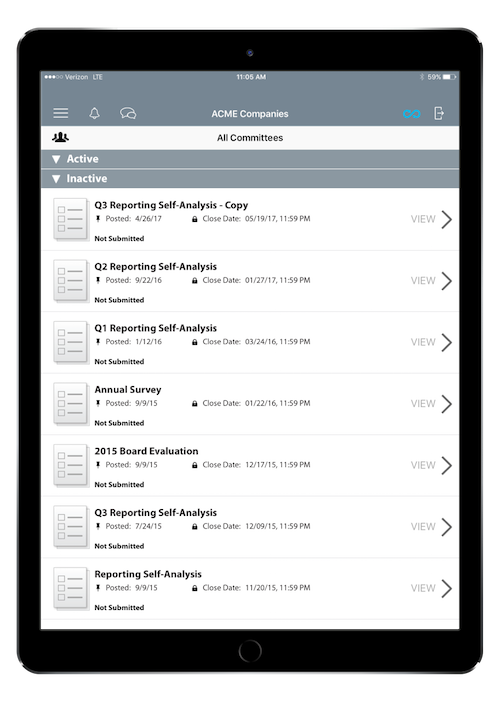 For Board Administrators
Diligent created our conflict of interest forms with administrative ease in mind as well. With Diligent Conflict of Interest Forms, busy executive admins and general counsel will: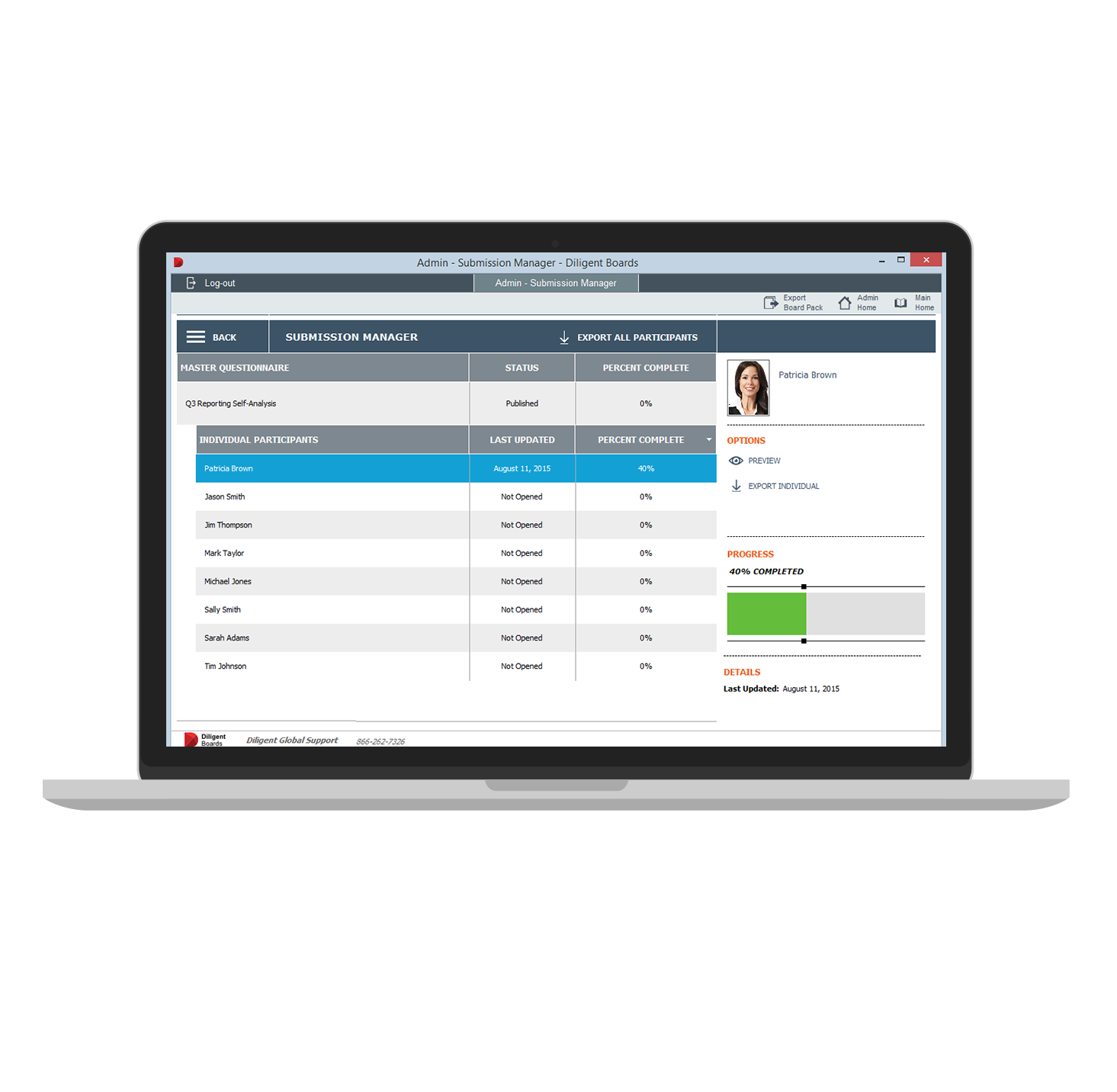 Duplicate Questionnaires

Save time with questionnaires that can be easily duplicated year after year with questions that refill for all responders

Easily Export & Print

Streamline the process with questionnaires that can be quickly exported and printed

Status Monitoring

Keep on top of who's submitted their questionnaires with the ability to quickly remind a director to either start or finish their questionnaire

Permissions Controls

Maintain security with permissions and access controls that can be set by a group or an individual
For maximum dependability and performance, Diligent Conflict of Interest Forms is backed by 24/7/365 "white glove" customer service and internationally audited, ISO, TRUSTe, and FIPS-certified IT security.