Not-For-Profits, Associations, Foundations
Functionality that helps boards achieve objectives
A not-for-profit board portal that puts materials, meetings, communications and resources into one secure online tool, Diligent Boards makes it easy for directors to prepare and contribute.
Directors benefit from single sign-on and real-time access to the resources they need to do their work: agendas, calendars, searchable document archives and more. Throughout, they're able to work from – and synchronise across – all devices, backed by award-winning customer service and around the clock support in multiple languages.
Administrators find their board governance tasks streamlined by features like drag-and-drop book-building, one-stop agendas and calendars and materials they can update and distribute in real time. Meanwhile, online editing, annotation, notification and approval tools streamline paperwork and decision-making.
Technology that supports best practices
Among board portals for not-for-profits, Diligent is the solution with industry-leading security built on multiple levels. ISO and TRUSTe-certified and internationally audited infrastructure and robust encryption make it a not-for-profit board management software that organisations can trust for valuable electronic materials and resources. Customisable permissions, access controls and virtual committee rooms put you in control of who sees what.
Need to engage the full range of voices in debate and decisions, yet keep sensitive data secure? Diligent Messenger moves sensitive information out of email and into a secure communications loop that works like a text messaging app. Additionally, if a device has been lost or compromised, our remote wiping capabilities mitigate the risk swiftly.
To further keep board governance for not-for-profits on track, we streamline performance assessment with Diligent Evaluations. This add-on module seamlessly integrates with Diligent Boards to provide the intuitive questioning and detailed reporting not-for-profits, associations and foundations need to understand their current status and guide where they're going.
Products for Nonprofits, Associations, Foundations
Stay compliant, collaborative and secure.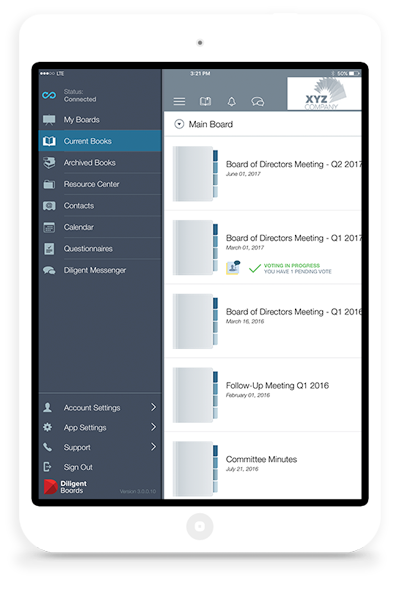 Trusted by 145,000+ executive leaders worldwide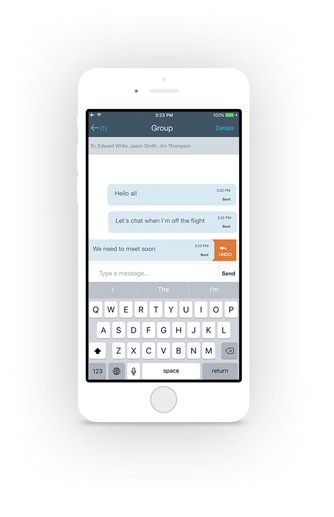 Safeguarding your sensitive board communications