White Papers
Board Best Practices in the Middle East
Board Best Practices in the Middle East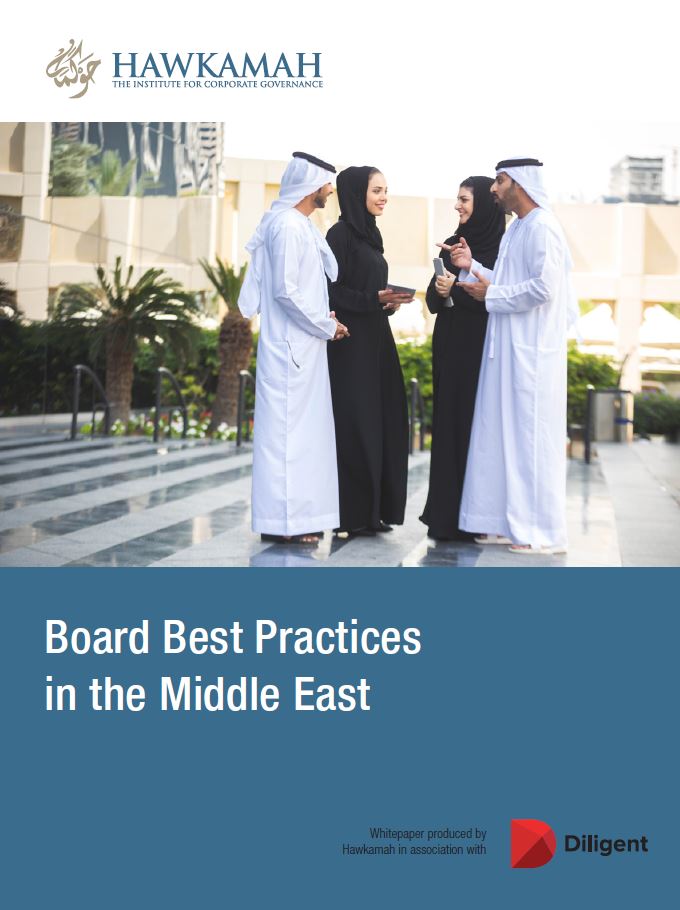 Good corporate governance creates a framework for sound business practices, sustained growth and better risk management. Good governance practices are often associated with improved operational efficiency, lower costs of capital and, in the case of listed companies, higher share valuations. On the country level, these often result in economic efficiency, sustainable growth and financial stability.
The purpose of the Hawkamah and Diligent report is to:
Identify and examine the current governance, board practices and developments in the Middle East and North Africa (MENA) region.
To understand the state of play in board and governance practices in the region.
The report also seeks to highlight the next areas for governance reform.
Download this report to learn more!