White Papers
Building a Balanced Board: The Challenges of Board Composition
Building a Balanced Board: Thoughts on the Challenges of Board Composition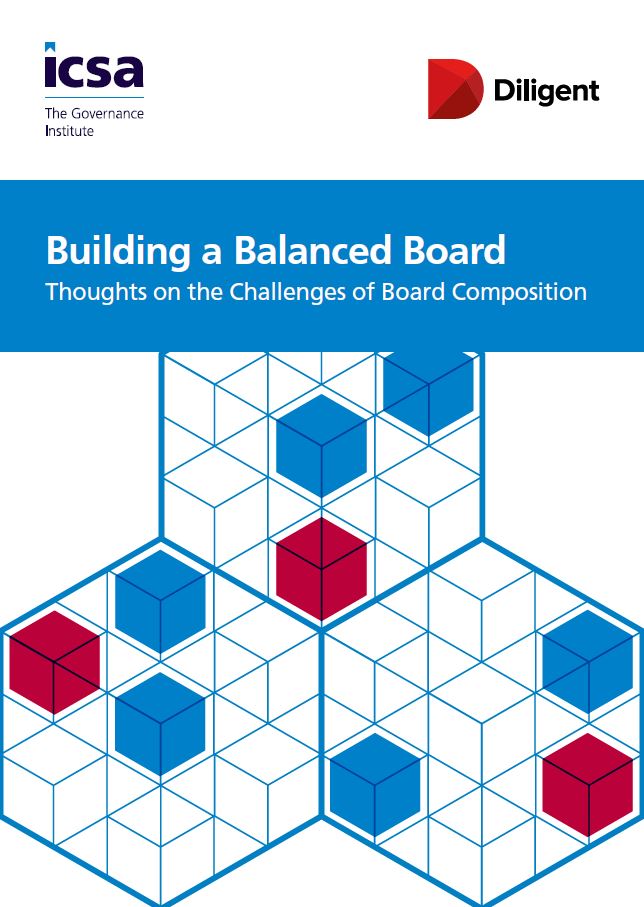 In May 2019, as part of a long running partnership with the ICSA, we looked at the challenges facing the 21st century board and the company secretary's role in supporting and guiding chairs and boards to meet these challenges.
ICSA: The Governance Institute and Diligent convened a roundtable to discuss the issues of board composition and diversity from a range of perspectives. What is the size and scale of the challenge that companies face in building a balanced board?
One of the most interesting features was the way in which so much of what we discussed has been cross-sectoral – the challenge of getting the right people, whatever they are called, on the governing body, whatever it is called, is a challenge for organisations of all kinds across all sectors.
Download this white paper to read more!