Case Studies
Dignity Plc Board Leads Transformation from the Top with Diligent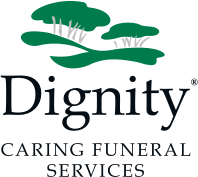 Dignity Plc (LSE: DTY) is the UK's leading provider of funeral-related services. The company owns more than 831 funeral locations and operates 46 crematoria nationwide. It also offers pre-arranged funeral plans. Dignity commits to care for people with compassion and respect through one of the most difficult times in their lives.
The centuries-old funeral sector is facing change. Today's customers are looking for less traditional services and more flexible, affordable options. At the same time, the cost of funerals and cremations is under investigation by the Competition and Markets Authority as the government addresses the problem of funeral poverty and assesses the need for sector regulation, something Dignity fully supports.
Dignity Plc – Leading the Company Through Transformation
To meet these challenges, Dignity is undertaking a wide-ranging transformation plan designed to position the business for the future. The company is creating new, flexible client options
while at the same time developing more efficient sharing of resources and facilities between its funeral premises and crematoria. A critical part of this is digitisation and mobile technology
integration, which is being deployed at all levels.
Tim George is Dignity's first dedicated Company Secretary. He joined the company in summer 2018 at the start of the transformation process and was determined to ensure that the sevenstrong Board led from the top by modernising its approach to governance. He explains: "During a time of major change it is vital that there is confidence that the company is run the right way, with sound and effective governance. We want to demonstrate best-in-class governance."
Tim identified an early quick win when he examined the Board's meeting processes. "The company had been producing hard copy Board packs and posting them out to Directors. This
took up two days of the department's time and was insecure. Previous Board packs were sitting in Directors' homes, as there was no way to securely dispose of them. With the secure digital options available today, this approach is old-fashioned and not appropriate for a company that wants to show its governance credentials."
It was clear that there were significant administrative, security and governance benefits in deploying Board management software to modernise Dignity's approach. Tim's previous
experience using Board portals meant he knew what he was looking for: "I had experienced board portals that weren't intuitive and knew this could be a barrier to adoption, so I wanted software that was easy to use. I also wanted to get it in place as quickly as possible, to improve our security position and reduce time-consuming administration."
The Solution – Deploying Diligent Board Management Software
Following a full demonstration, Dignity deployed Diligent's board management software, which was implemented in time for the October 2018 Board Meeting. "We were impressed with the
security, straightforward Board pack distribution and ease-of-use Diligent offered," he says. "We formed an excellent relationship with the client support team, who got the software operational in a very short time frame."
Dignity's Directors were very supportive of the change. "With our Directors, we were pushing at an open door," says Tim. "This generation of Directors is embracing digital solutions and
some already used Diligent in other directorships, so they were very comfortable."
It now takes just two hours to build Board packs ready for distribution to Directors, and Tim saves time in other ways, too: "Using Diligent Board management software makes the life of a Company Secretary
so much easier. It solves all those issues around late papers and lastminute changes – you simply make the alterations in one location and notify Directors."
An excellent supplier relationship is also very important to Tim. "I aim to build positive relationships with suppliers so that I can just pick up the phone and resolve any issues. Diligent's service culture supports the way I like to work and meetings with our account manager have given me some powerful tips for getting the most out of Diligent."
Diligent's Secure Information Repository Supports Directors During Times of Change
Dignity recently welcomed a new Board Chair and Diligent Boards was a valuable tool to help the new appointee get up to speed, as Tim explains: "I loaded a wealth of confidential documents into Diligent for him to review, which he found incredibly useful." Tim also anticipates rolling out Diligent to support Executive team meetings. "Having Diligent Boards in place means that as a Company Secretary I can be so much more responsive to Directors, giving them easy access to the information they need for strategic decision making."
Tim has solved the issue of securely archiving Board materials, too. "I've loaded historical meeting minutes into Diligent so there is always a secure, but accessible, searchable record."
Digitising Board Evaluations
Dignity is committed to a robust cycle of Board evaluation, something Tim highlights as central to strong governance: "We need to know we have a clean bill of health, especially in challenging times, and Board evaluation is a crucial part of that." Tim conducted his first evaluation exercise using paper questionnaires, but he has acquired Diligent's Board Evaluation tool for future in-house evaluations: "Collecting, transcribing and reporting on hard copy questionnaires was incredibly time-consuming, so it made sense to add the Evaluation module to our Diligent investment. It will streamline future evaluations and give me time to draw out stronger insights from the process, meaning I can add value rather than being burdened with admin."
Making the Move to a Modern Governance Solution
The implementation of Diligent has been an important part of Tim's drive to deliver best-in-class governance at Dignity, and the concept of Modern Governance is one that resonates strongly: "Dignity, like many companies, is facing the challenges of a changing market and the potential for industry regulation. More than ever, we need to ensure that our Directors have easy access to the critical information they need to make informed, robust decisions. If a tool supports better working practices through the swift collation of information, distribution and the ability to more easily seek people's views and concerns, then it is improving governance."
As the whole organisation moves to a more digital future, Dignity's Board is leading in all senses, as Tim concludes: "We are now digital in the Boardroom and we will be digital throughout the business as we successfully deliver our transformation programme. Tone from the top cannot be underestimated and showing our commitment to digital governance transformation is a vital part of that.