The Director's Experience
June 13 – 15, 2018
Agenda
The Directors' Experience is a three-day event designed specifically for leaders of some of the world's most important organizations.
A full agenda will be available as sessions and speakers are confirmed.


The Content
The heart of the event is a day-long forum to learn from peers and discuss how other boards tackle the most important issues currently impacting governance and oversight. This takes shape in candid presentations and panels from other leaders with direct experience on topics like: the changing landscape of activism; effective management of cyber security; defining digital transformation; and mitigating FCPA risk.
The Networking
With dedicated time each day set-aside to networking, the event allows participants ample opportunity to forge new relationships with other leaders. The outstanding caliber of attendees is managed through an invitation-only guest list and the size of the event is limited to no more than 60 people to ensure all participants can meet.
The Experience
Five-star locations combined with exclusive access to amazing activities sets the stage for an experience participants aren't soon to forget. Past activities have included racing Aston Martins at Sonoma Speedway, dinner at Promontory – the newest winery from Bill Harlan, and a tour and lunch at a private palace in Florence that overlooks the Duomo and Palazzo Vecchio. Spouses and partners are also invited, and encouraged to attend all social activities as well as participate in other special dedicated activities.
Request an Invitation to Attend!
Registration for this event is now closed. If you have questions about the event, please contact Meghan Day at mday@diligent.com.
Venue Details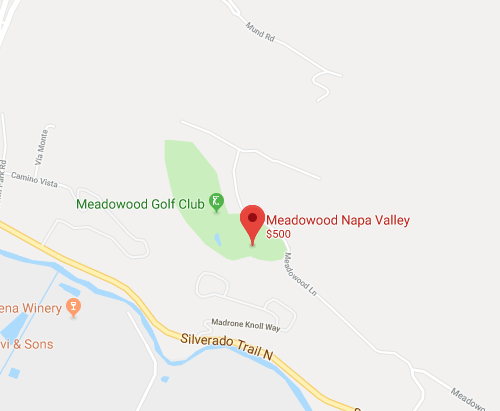 Meadowood Napa Valley
900 Meadowood Lane
St. Helena, CA 94574
707-531-4788
Additional details about guest accommodations will be provided upon acceptance to the event.
FAQs
Who is eligible to attend?
All board members of companies, non-profits or educational institutions are eligible to attend. Because space is limited, preference is given to Diligent customers and board members that serve on at least one board of a publicly-traded company.
Is there a cost to attend?
There is no fee to attend; however, travel to and from the event location must be paid for by the participant.
How do I register?
Only accepted invitees will be allowed to formally register for the event. You can request an invitation and eligible board members will be contacted with additional information on how to participate.
Are spouses and partners able to attend?
Yes, all board member attendees are able to bring one guest to accompanying them to the event. Guests may participate in all event activities. Additionally, other guest activities will be offered for those not interested in attending the thought leadership discussions