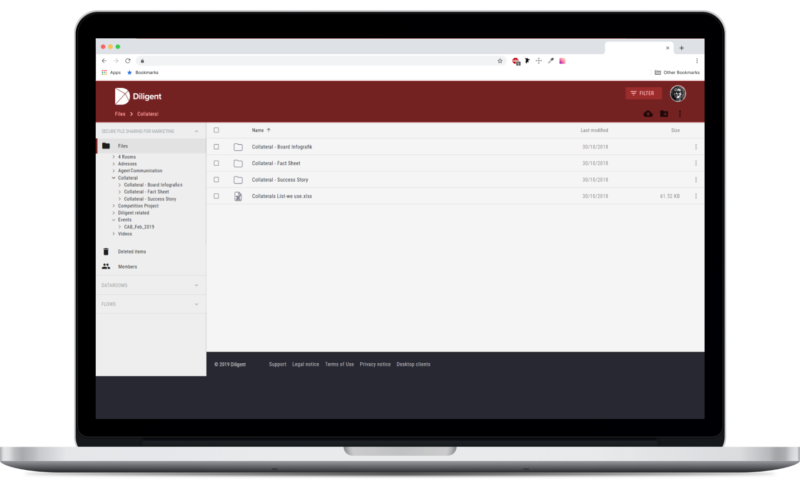 Diligent Data Room: It's not just for deals
To govern effectively, executive management teams must be able to collect, segregate and leverage sensitive information. They need complete control over access to data on a need-to-know basis, but once that's granted, the process of working with the material and collaborating with colleagues needs to be flexible and seamless.

While boards and M&A teams have long used this "deal room" model, cloud technology has evolved to cost-effectively support continuous private deal room applications on-demand in multiple areas, including not only M&A and board governance, but also secure file sharing outside the corporate firewall, crisis management, R&D, supply chain, legal and other applications.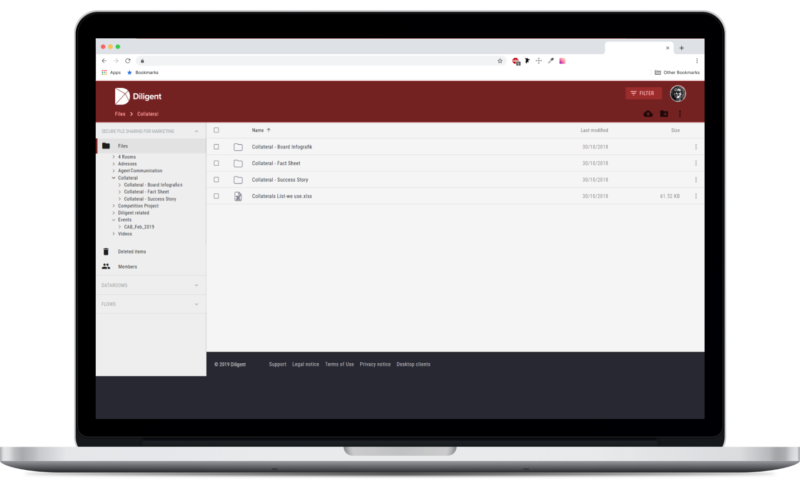 M&A
The use of "deal rooms" by investment bankers and corporate development teams involved in due diligence and deal-related activities predates the availability of digital solutions to secure and simplify the process. Deal rooms have persisted into the digital age because the concept works. Now called virtual data rooms, they are much more powerful and flexible that their predecessors.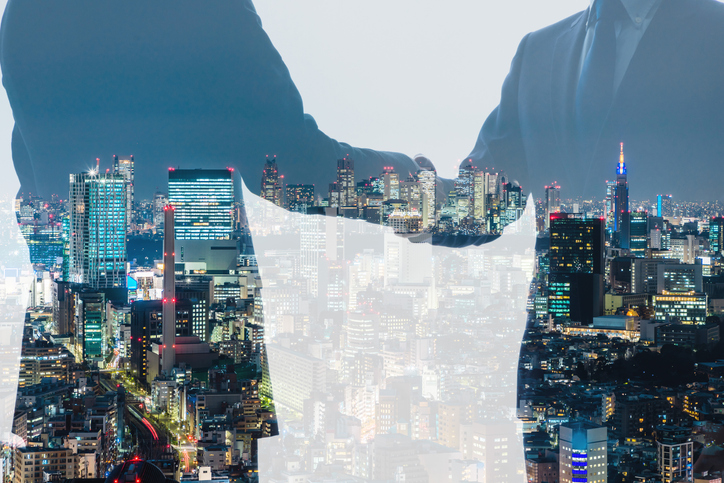 Access and Controls

Teams in motion, with no time to spare, needing to set up a totally secure virtual data room immediately, with granular, file-level restricted access, file encryption, and accessibility to data and secure communications through any browser

Automated Delivery

M&A and Corporate Development teams gathering large numbers of documents to support due diligence who need an automated way to bulk-upload, auto-index and structure vast amounts of data so they can be easily accessed

Digital Rights Management

Sell-side teams who are dealing with multiple bidders, who need to control the segregation of parties as well as the Q&A process, so it's efficient and allows control over which answers are distributed to all deal participants
Crisis Management
You never know when a crisis will hit. One thing you can do, is put a structure in place that can help you address whatever happens, so that your response is immediate, controlled, contained and deliberate.
Contingency Plans

Collaborate internally on business continuity and contingency plans before, during and after a crisis

Controlled Access

Create the ability to lock down the flow of sensitive documents and collaboration to a select number of individuals on a need-to-know basis

Private Communication

Communicate securely with outside counsel, your crisis management firm, regulators and institutional investors over a completely private channel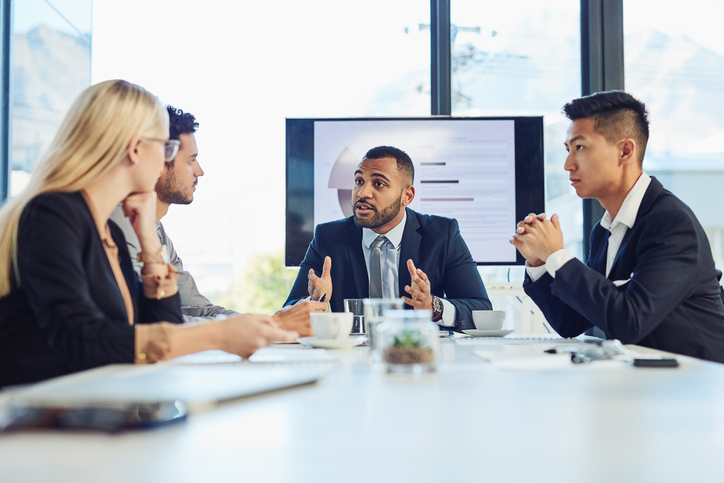 Life Sciences
Restricting and protecting sensitive intellectual property (IP) and communications, particularly in the pharmaceutical and technology sectors, is critical to the continuing survival of a company. Your IP is your business.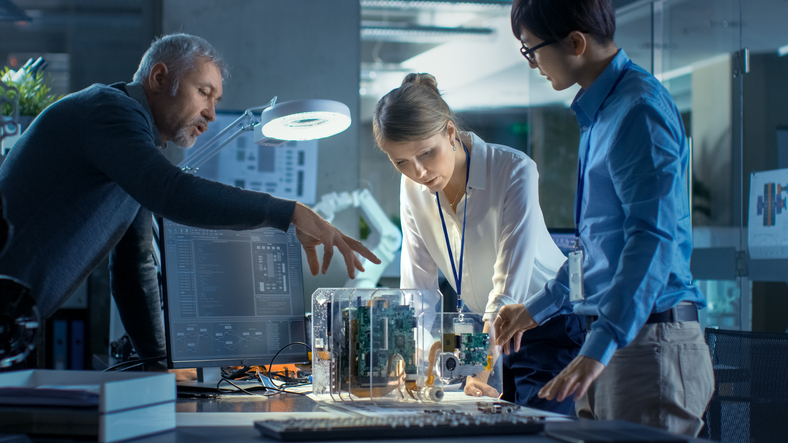 Preserve Value

Contain, on a granular level, discussions and document sharing regarding specific initiatives, research data, test results, designs, concepts, trade secrets, etc.

Create More Synergy

Promote more open collaboration, both internally and with partners, because all participants trust that the sharing and communication with their peers is totally secure

Patent Protection and Licensing

During drug development and testing, as well in the development of new hardware and software technology, you need the ability to contain and restrict the flow of communication and the sphere of collaboration to those individuals with a strict need to know
Supply Chain
Privately collaborating with select partners in isolation from the rest of the supply chain is critical from a number of perspectives, not least of which are pricing and component volume projections. This information has a tendency to leak and can provide consequential competitive intelligence that move markets. It doesn't have to be this way.
Supplier Collaboration

Securely collaborate with original design manufacturers (ODMs) on future products

Private Bidding

Keep what you're buying, how much you're buying and what you're paying totally private

Secure Communications

Get the best price by keeping all of your supplier communications segregated and secure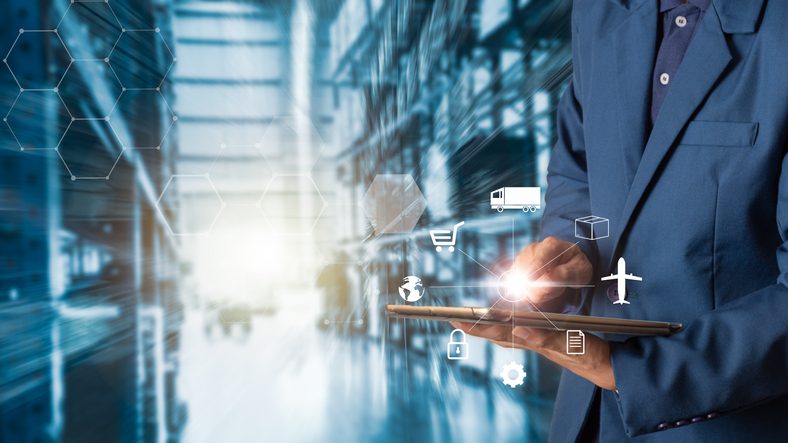 Legal
Legal teams employ Diligent Data Room for a variety of uses. A steady stream of sensitive documents flows through every law firm and legal department on a daily basis. Matter-related documents, transaction and deal bibles, due diligence reports, board and partner meeting packs and even emails all contain valuable or sensitive information, and this information needs to be secured, but easily shared, internally and externally with those with a need to know.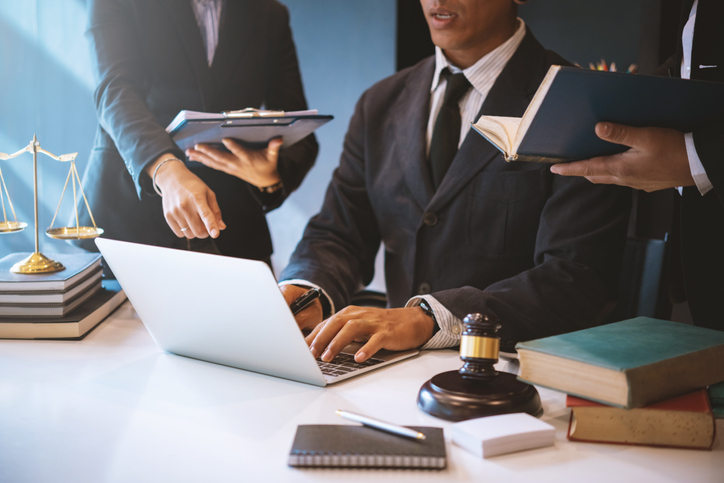 Secure and Flexible

Enable totally secure, flexible, yet restricted collaboration and communication regarding ongoing litigation, bankruptcies and restructuring

Document Collation and Collaboration

Provide a secure and restricted environment for gathering documents during the discovery process

Private Communication

Establish a totally secure communication channel on a need-to-know basis, with those inside and outside the firm, limiting the risk of exposure

Audit and Controls

Implement automatic versioning of documents, watermarks and a comprehensive audit trail
Secure File Sharing Outside The Corporate Firewall
An organization's sphere of activity extends far beyond the corporate network and is constantly changing. You need the ability to securely collaborate with a host of third parties as the need arises, and a solution that's flexible and easy for all collaborators to use.
Legal Counsel

Share sensitive information with outside counsel or contractors involved in ongoing company matters

Auditors and Regulators

Securely transfer data and documentation to various regulators auditing compliance (i.e., SOX, HIPAA, etc.) or external auditors certifying financial statements

Advisors and Tax Consultants

Securely deliver financial or tax information to external consultants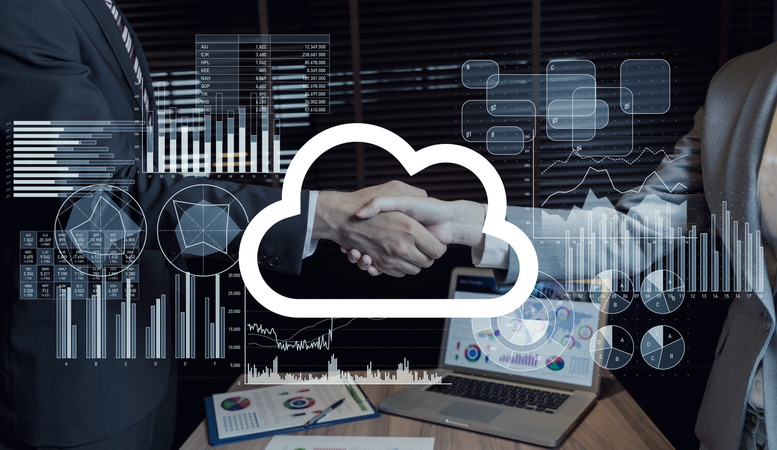 Schedule Some Time to Learn More About Secure File Sharing