Secure Communications Software & Technology
In an age of increased cyber risk, your board of directors and executive team need an extra layer of security to ensure that governance information & materials remain safe and secure at all times - no matter what!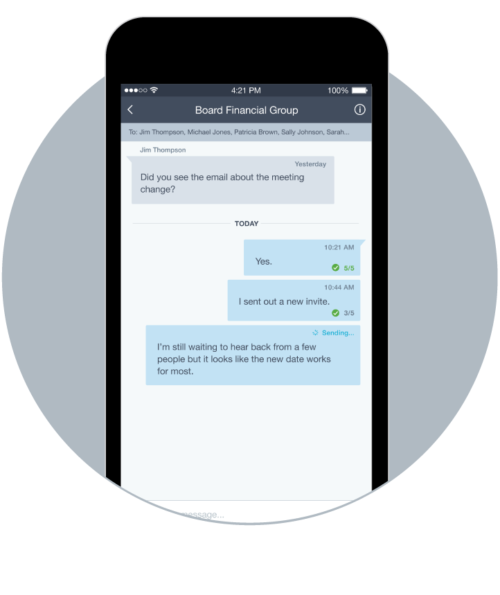 Why Reliable & Private Secure Messaging Tools
Risk oversight is one of a boards greatest concerns - so why should they open themselves up to risk with their communication? Applying strong encryption control is a necessity in a highly volatile world fraught with deep fake fraud, phishing emails and human error. Giving your board a tool like Diligent Messenger greatly reduces the unnecessary risk around communication by providing your board with the leading boardroom communication messaging tool that will become the only way your board directors and your team will want to communicate.
Eliminate unnecessary risk and make sure directors communicate in a closed environment
Communicate in real-time with fellow directors while collaborating around the next board meeting
Ensure directors don't miss any important notices to ensure they are always prepared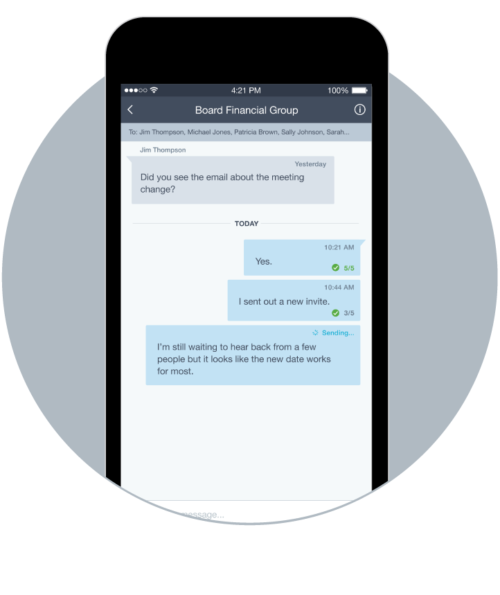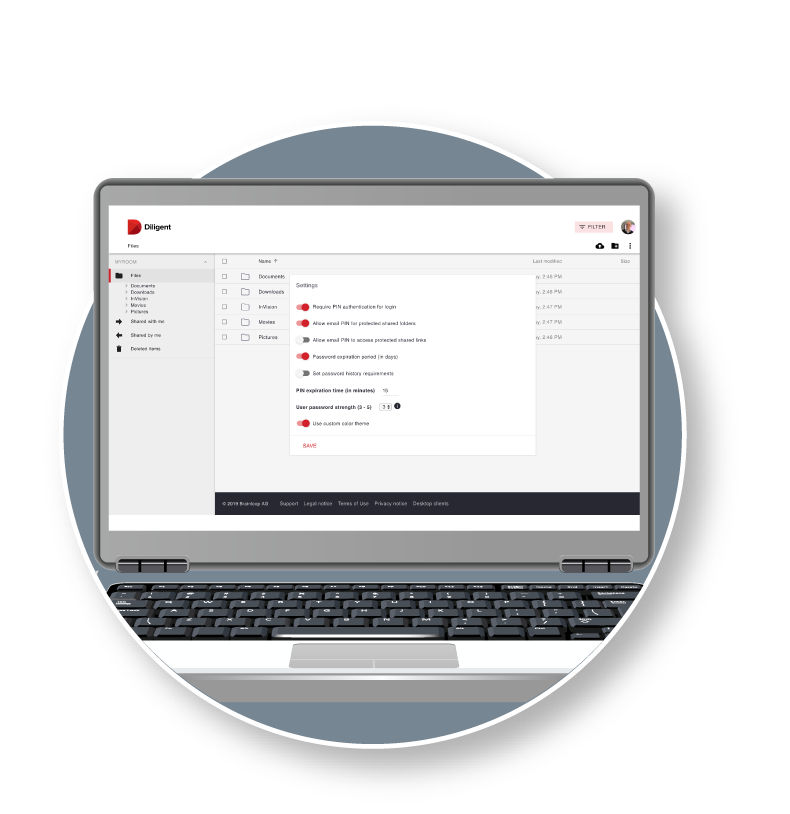 The Importance of an Added Layer of Document Security
Secure file sharing solutions have become a mainstay in organizations, especially those trying to easily and securely share something with a colleague. These systems, however, have one downfall - they do not have the proper layer of privacy to properly protect your governance materials. The corporate secretary's team handles a companies most sensitive information and it needs protection especially in order to avoid risk and improve internal compliance. You wouldn't send your board book by the postal service, so why trust a solution not built for governance? With Diligent Secure File Sharing, your team will have a seamless solution with the right privacy permission to properly restrict material access from prying eyes and prevent leaks from bad actors or human error.
Eliminate risk by properly securing governance materials and streamlining the preparation process
Proper privacy settings allow your administrator to control who sees what and when
Restrict access during the preparation process to ensure a smooth and seamless experience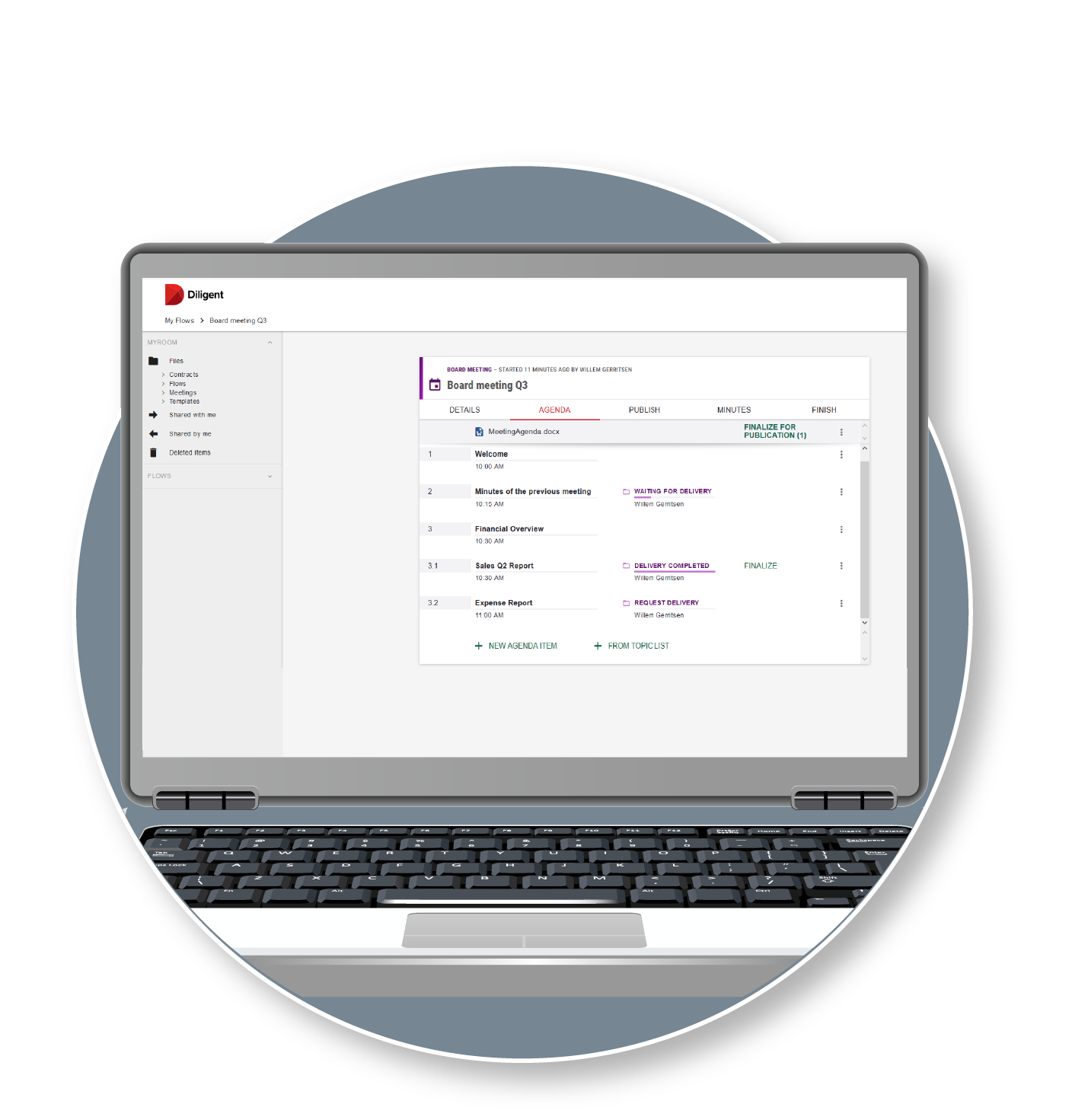 Streamlining the Preparation of All Governance Materials
Assembling a board book does not need to be difficult. Fielding emails and data from disparate sources can cause a headache, leaving you working late hours and worrying if you missed something. You and your team shouldn't have to work in silos and materials without version controls or permission access controls. Because good governance starts with a successful board meeting, you need to be able to seamlessly collect, collate and assemble your governance materials. With Diligent Secure Meeting Workflow, your governance professionals can seamlessly and securely assemble and push board materials to your directors in a secure environment with the right permissions, providing you the right peace of mind to ensure no data or information is exposed.
Create a collaborative environment to ensure you can always get board directors the materials when they need them
Secure your governance materials and make sure you can eliminate unnecessary risk
Ensure your board is never unprepared for the next board meeting and make them all look like all-stars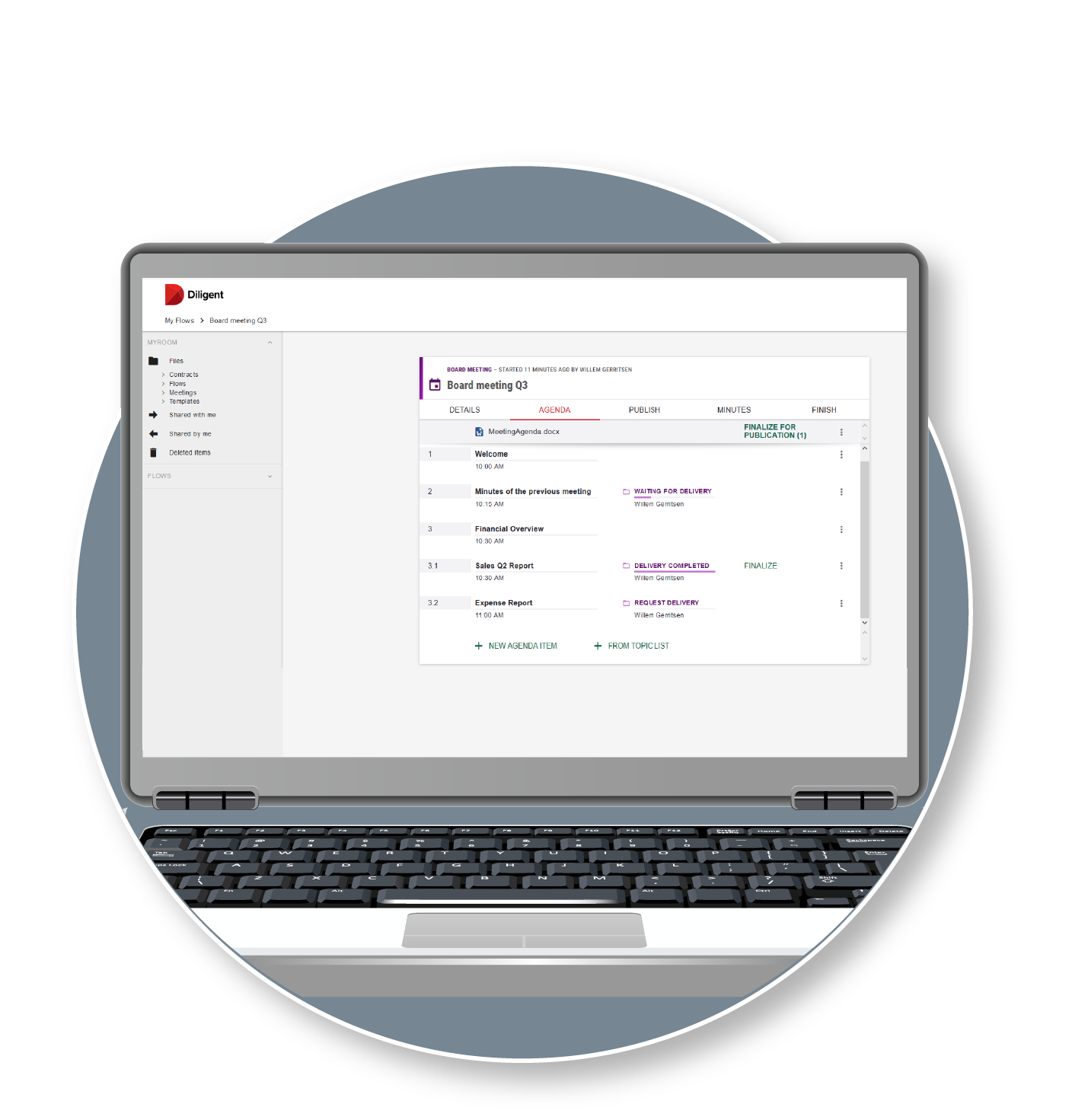 How to Better Understand Your Secure Communications Technology Needs