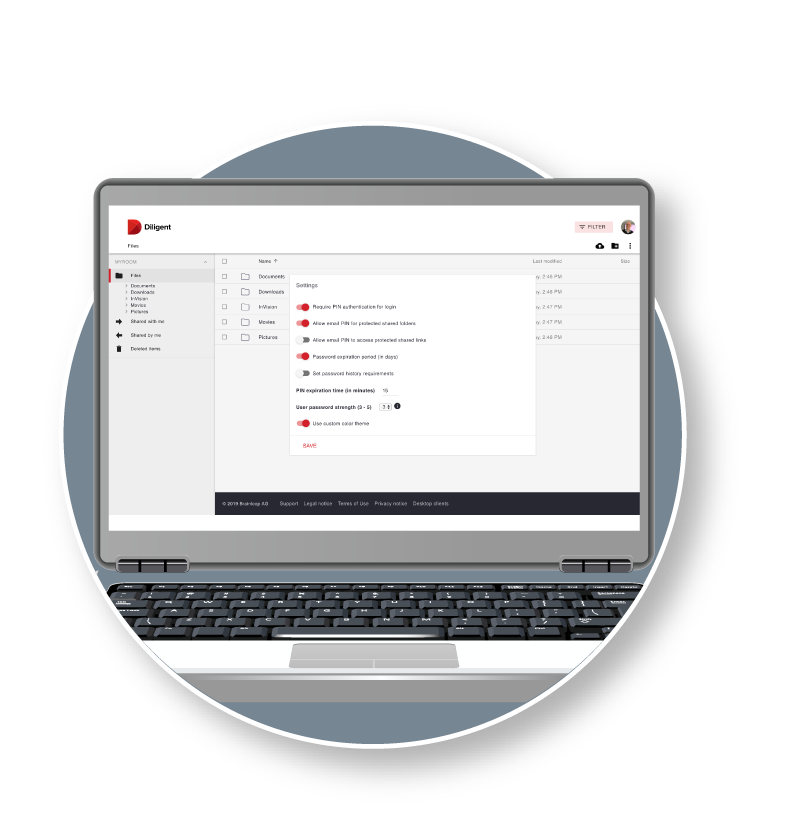 Entity Management Software to minimize risk
Diligent Entities helps organizations centralize, manage and structure their corporate record.
Integrate data from multiple business units like legal, tax, finance, treasury and compliance in a single system of record
Easily and efficiently file necessary form electronically to specific regulatory bodies within applicable jurisdictions across the globe
Seamlessly collaborate with key departments to safeguard information and make it readily available when needed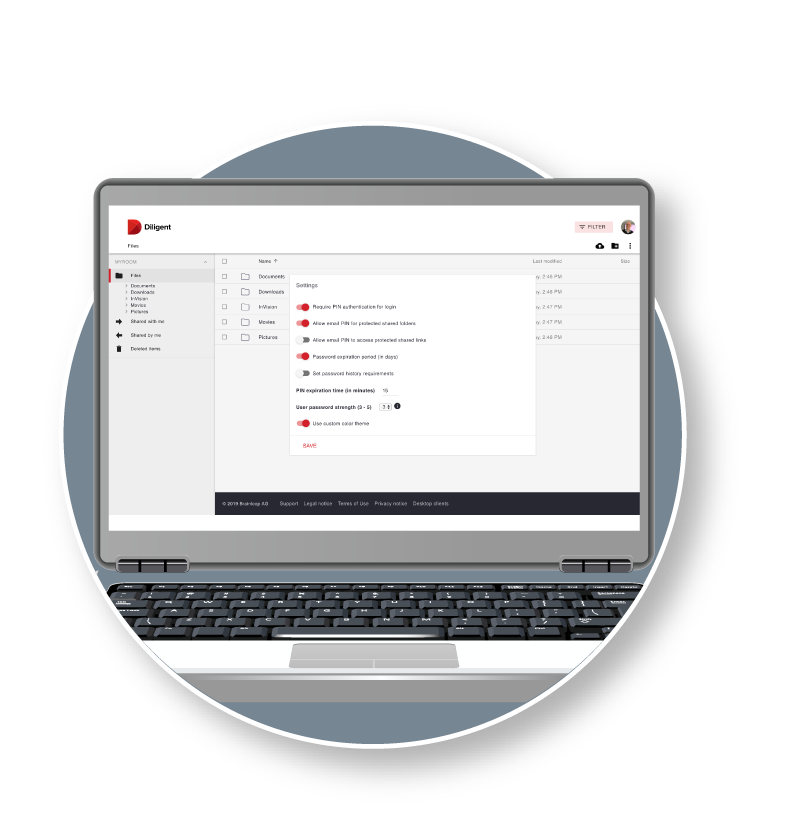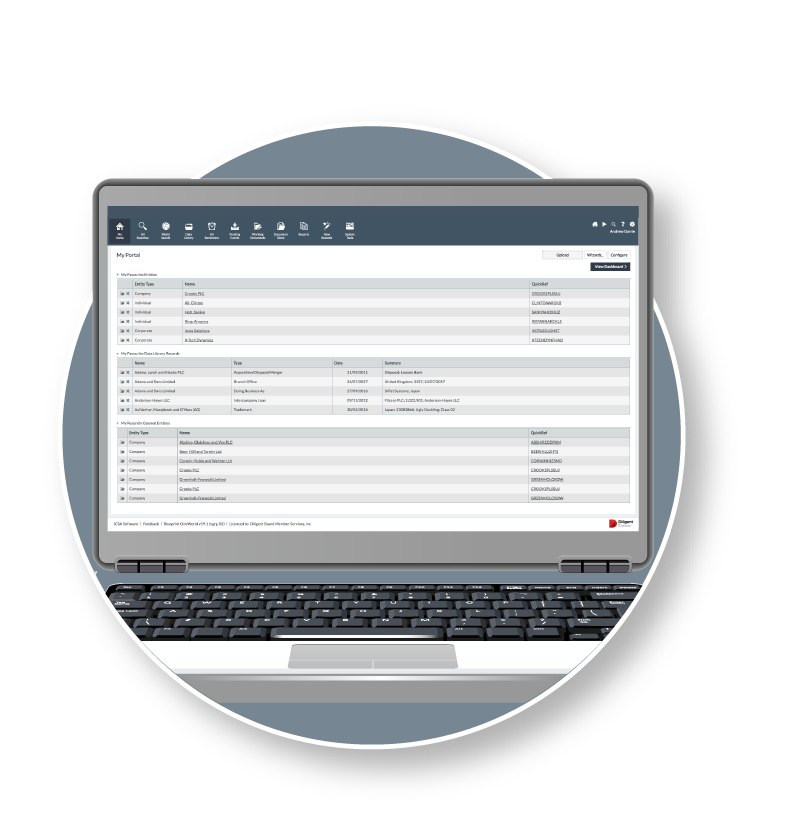 Secure Communications Technology to remain secure and safe
Boards and leaders require real-time data and information about their organization, competitors and market movements and relevant governance topics. With the right insights and analytics your board and executives can meet businesses challenges in real-time.
Eliminate unnecessary risk and make sure directors communicate in a closed environment
Allow your administrator to control who sees what and when
Create a collaborative environment and secure your governance materials at the same time
Ensure you can always get board directors the materials when they need them no matter when
Why Luxembourg-based companies choose Diligent
Good governance depends on many factors. You need software that manages every aspect of the challenge, not just document management systems. We help governance leaders add greater efficiency and effectiveness to cooperation between directors. The result is better questions being asked, deeper insight, and added value in all aspects of governance. This is particularly relevant for Luxembourg-based multinationals which face ever changing regulatory and market challenges in numerous jurisdictions.
24/7
five-second call response
100+
fund or financial services customers in Benelux