Ready

to lead with purpose?

We pioneered the modern governance movement. Our technology gives leaders the view of their organization to spark the insights they need to make better decisions, for them—and for the world.

At Diligent, we're always on the lookout for who want to be part of a global team driven by a shared vision of what business can and should be.Let's make an impact together.
What drives us

at Diligent?

The vision, to create a world where every leader is empowered to build successful, equitable and sustainable organizations.

The mission that we empower transformational leaders with technology, insights and confidence to drive greater impact and accountability through a modern view of governance, risk and compliance and ESG.
---
Our values
Drive client Impact. Our clients come first — we collaborate, innovate and adapt in service of our clients and global communities to create better outcomes for all.
Champion modern governance. We are united as a team to change the world by empowering leaders and organizations with impactful governance, risk, compliance and ESG technology and expertise.
Be Diligent. We're a collaborative global team with an authentic commitment to transparency, accountability and doing what's right.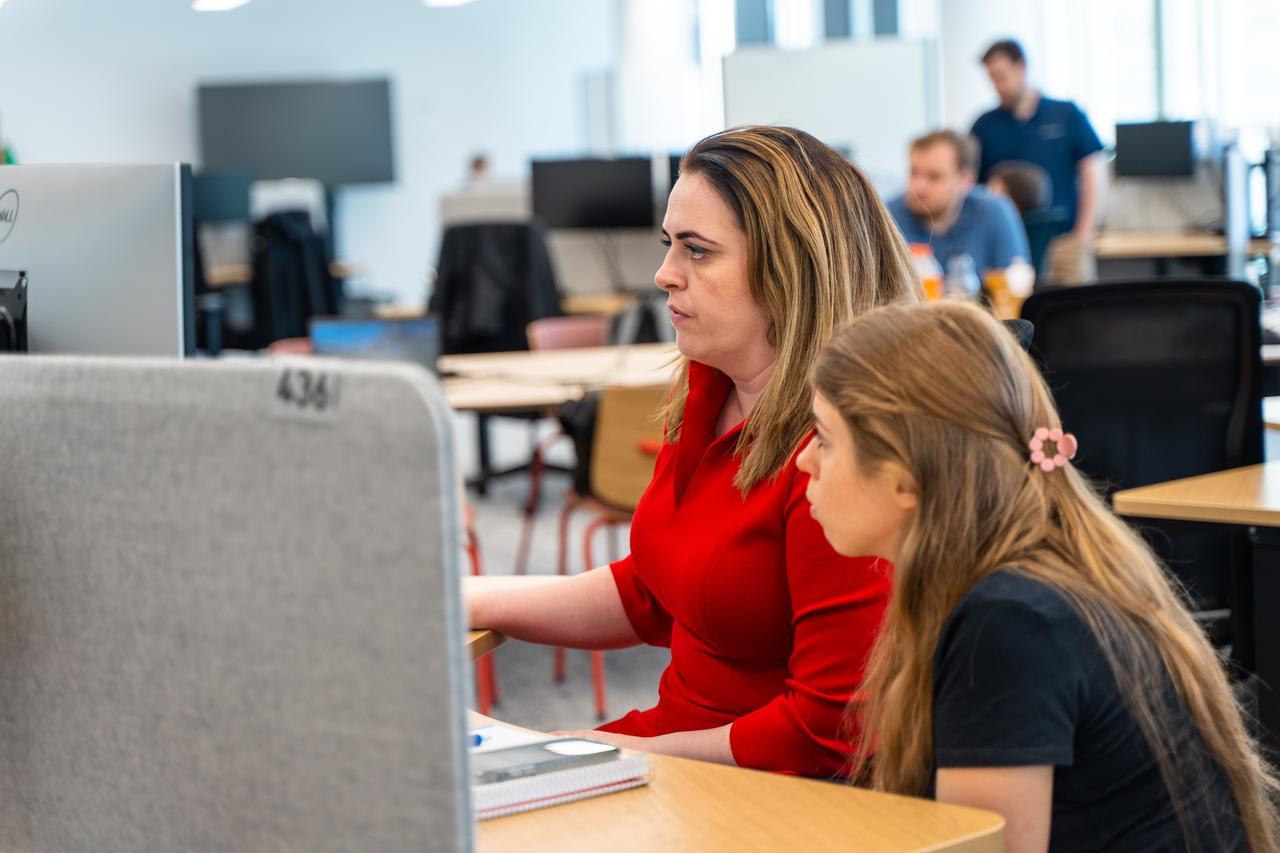 lightbulb
Think big
You believe in the art of the possible.
school
Learn relentlessly
You are ever curious, and tenaciously seek to understand any unanswered questions.
change_circle
Embrace change
You are highly adaptive, flexible and resilient, always looking for a better way to innovate for the long term.
waterfall_chart
Set the bar high
You work to improve yourself and push beyond boundaries.
broken_image
Break barriers
You are a true problem solver, you take responsibility and work through challenges.
favorite_border
Partner with heart
You are generous with your time and expertise, and, without exception, you lead with kindness.
person_3
Make It happen
You are naturally hungry. You wake up every day ready to achieve, without anyone having to ask.
check_circle
Do the right thing
You are known for acting with integrity no matter who is looking — for your clients and your team.
We take care

of our team

Joining Diligent is an enriching journey of growth and collaboration. Embrace a culture that values innovation, providing endless learning opportunities and mentorship. We celebrate work-life balance, nurturing a supportive and inclusive environment. Your contributions will be recognized and rewarded, ensuring a fulfilling and welcoming experience at Diligent.

Please note that while our vision, values and mission are the same wherever out teams work, benefits may vary by office and country.
done
Comprehensive
health benefits
You take care of our customers, we take care of you. All Diligent team members receive comprehensive health, vision and dental coverage.
done
Generous
time off
We offer generous paid time off, including an annual Recharge Week reward program, where we as a team can reduce emails and meetings and take the time to disconnect, rest and recharge.
done
Retirement benefits &
employer match
We offer 401(k) with strong match and regional retirement plans so you'll be ready for retirement once you're done changing the world.
done
Employee referral
incentives
Know someone who'd be a great fit for our team? Current employees who refer successful hires to Diligent receive great incentives.
done
Wellness

programs

Making a positive impact starts with you. We help you look after your health with reimbursements for your health club membership.
done
Supportive
parental leave
Raising the next generation takes time. We support parents in taking time to bond with their newest family member.
Let's make an impact together?
At Diligent we collaborate, innovate and adapt in service of our clients and global communities to create better outcomes for all.
Search open positions
Listen to our latest podcasts to hear how we are helping to define an industry
Explore leadership
Search the blog to get our latest updates to our business.
Read our blog
security
Your Data Matters
At our core, transparency is key. We prioritize your privacy by providing clear information about your rights and facilitating their exercise. You're in control, with the option to manage your preferences and the extent of information shared with us and our partners.
---
© 2023 Diligent Corporation. All rights reserved.