The Diligent team
Content team
5 elements of an effective compliance program
August 10, 2022
•
0 min read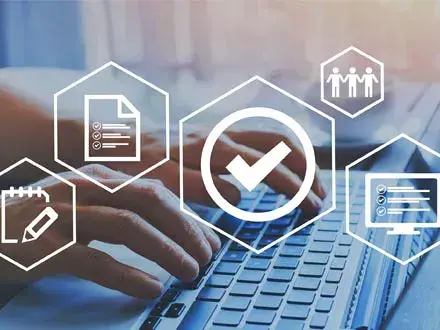 The regulatory compliance landscape shifts endlessly, creating ever-changing challenges for anyone responsible for compliance, risk, governance or internal audit.
Evolving regulations and best practices cause headaches for anyone in these teams, whether you're a multinational firm trying to keep track of requirements across jurisdictions or a smaller business grappling with a single country's regulations.
However, the good news is that, by implementing key elements of an effective compliance program, you can foster greater compliance at your organization and remain equipped to tackle whatever challenges the regulatory regime throws its way.
Having a clear structure allows you to scale up or down your compliance approach to meet changing demands - as well as make your processes more consistent, robust and easy to follow.
What Is Regulatory Compliance and Why Does It Matter?
First, let's revisit why compliance is so important - and becoming increasingly so.
In a world of uncertainty and change, the governance and reassurance provided by regulatory compliance gives customers and clients confidence and should ensure that businesses operate in an ethical way.
Demonstrating that you fulfil your ever-expanding regulatory obligations is shorthand for being an organization that puts customers first. It's a signpost to prospective clients that you're a trusted firm. It protects and enhances your brand reputation. (And of course, with regulators able to impose severe penalties for non-compliance including fines, the enforced retraction of financial promotions and in some cases, the closure of your firm, the business and financial incentives are compelling too.)
Robust processes and checks, policed via regular compliance monitoring, underpin your ability to deliver this good governance.
Strengthen Your Approach to Compliance
Fortunately, there are some simple steps to creating an effective compliance program.
First, you need a culture that stresses good governance from the top down. Your leadership team must be fully on board with your efforts to make compliance as watertight as possible - a 'do as I do' culture underpins your efforts, while a 'do as I say' approach serves only to undermine them.
Then, you need to communicate that while you may have a compliance team, good governance is not solely that team's responsibility. Compliance should be everyone's responsibility, with internal audit, general counsel and company secretaries, risk officers, marketing and sales teams and other areas of the business all playing their part.
Having clear processes makes it more likely that they will be followed. Mandating stages like compliance team review and approval of financial promotions goes a step further, reducing the chances of non-compliant materials slipping through the net.
Many firms have found that a degree of automation has helped here, increasing rigor, clarifying processes and making compliance team review an inherent part of operational processes.
Whether you're responsible for operational or other elements of a compliance program, there are some universal steps you can follow to make your procedures more robust.
The 5 Stages of an Effective Compliance Program
So, what are these effective compliance program steps, and how can you ensure they're embedded into your compliance processes?
Streamline and Optimize for an Effective Compliance Program
Keeping pace with an ever-evolving compliance landscape is clearly a challenge. But it's one compliance, risk and other governance professionals are trained and equipped to deal with.
Putting a degree of rigor into your approach via a compliance program incorporating these five stages will certainly make it more robust, and more able to respond to your changing obligations.

Those looking to ensure their compliance program is effective should consider Diligent Compliance, which empowers compliance teams and internal auditors to measure their compliance program, identify gaps and risks and continually improve and keep pace in an evolving landscape.
security
Your Data Matters
At our core, transparency is key. We prioritize your privacy by providing clear information about your rights and facilitating their exercise. You're in control, with the option to manage your preferences and the extent of information shared with us and our partners.
---
© 2023 Diligent Corporation. All rights reserved.