Kezia Farnham
Senior Digital Content Manager
Climate disclosure trends: What to expect in the months ahead
August 27, 2021
•
0 min read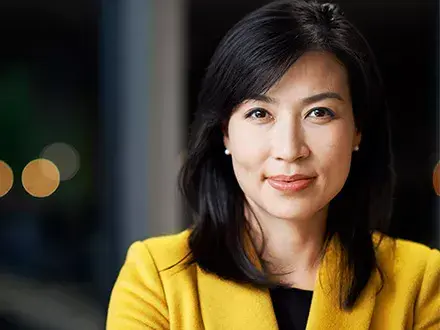 Today, investors increasingly want to understand the climate risks of the companies whose stock they own or might buy. Labels like 'green' or 'sustainable' say a lot to investors. Which data and criteria are asset managers using to ensure they're meeting investors' targets — the people to whom they've marketed themselves as 'green' or 'sustainable'? — U.S. Securities and Exchange Commission Chair Gary Gensler
Recent announcements from the U.S. Securities and Exchange Commission's (SEC) and the Group of Seven (G7) indicate that climate disclosure mandates are likely just around the corner. At many companies, these requirements will likely expedite the climate disclosure preparations already in motion as corporate leaders anticipate the data, technology and internal resources required to meet upcoming mandates.
'Public disclosure isn't new. We've been requiring disclosure of important information from companies since the Great Depression,' U.S. Securities and Exchange Commission (SEC) Chair Gary Gensler said on July 28, 2021, remarks for a Principles for Responsible Investment (PRI) webinar on Climate and Global Financial Markets.
'I think investors should be able to drill down to see what's under the hood of these funds,' Gensler said. 'Generally, I believe it's with mandatory disclosures that investors can benefit from that consistency and comparability. When disclosures remain voluntary, it can lead to a wide range of inconsistent disclosures.'
As attention on the climate crisis intensifies, regulators and the global financial and business communities are moving climate disclosures from voluntary 'nice to haves' to mandatory reporting. The following highlights — documenting recent moves by the SEC, G7 and more — are critical for boards, executive leaders, and general counsels (GCs) preparing for disclosure.
The SEC Moves Toward Mandatory Climate Disclosures
When it comes to disclosure, investors have told us what they want. It's now time for the Commission to take the baton. ' U.S. Securities and Exchange Commission Chair Gary Gensler
Over the past months, the U.S. Securities and Exchange Commission's (SEC) plans to regulate, monitor, review and guide climate-related disclosures from publicly-listed U.S. companies have generated mixed reactions and lively discussion.
The Business Roundtable advocated for a 'regulation-lite' approach; companies including Alphabet and Salesforce.com pushed for 'a liability safe harbor.' One of the SEC commissioners, Elad L. Roisman, publicly questioned whether now was the right time to impose new climate-related reporting requirements and whether the SEC, rather than the Environmental Protection Agency, was the right agency to oversee such measures.
By contrast, a Principles for Responsible Investment-led (PRI) survey found that 87.5% of asset managers and asset owners, representing a cumulative $3.3 trillion in assets under management, want the SEC to require companies to provide ESG-related information. Additionally, 77 PRI signatories co-signed a letter to the SEC calling for standardized mandatory climate-related disclosures.
Flash-forward to late July and remarks by SEC Chairman Gary Gensler announcing the SEC's plans to propose rules requiring corporations to publicly disclose the risks they face from climate change, as well as what they're doing to manage these risks. These disclosures will be mandatory, not voluntary, and will likely cover both qualitative and quantitative information.
Measures under consideration include:
Requiring climate disclosures in 10-K financial filings
Disclosures on Scope 3 emissions
Scenario disclosures on how corporations might adapt to a range of potential physical, legal, market and economic change
Moreover, boards and GCs can expect this proposal by the end of this year.
'The SEC is catching up to where other international markets are on measuring ESG-related risks,' said Brian McGannon, director of policy and programs for the U.S. Sustainable Investment Forum. McGannon has recommended that the SEC seek a 'flexible' disclosure framework to account for the evolving climate reporting landscape and align with existing frameworks where possible, such as the Global Reporting Initiative (GRI) standards.
A G7 Push to Accelerate TCFD Adoption
Meanwhile, in June 2021, the Group of Seven (G7) made its own push toward mandatory climate reporting, with a communique suggesting these disclosures follow the recommendations of the Task Force on Climate-related Financial Disclosures (TCFD). As the broader group of G20 nations takes up the discussion, an international agreement could be reached by November 1, 2021, the time of the UN Climate Change Conference.
France has already made such reporting mandatory, and the U.K. confirmed plans to mandate climate disclosure in November 2020 2020, with recommendations in line with the TCFD that impact more than 1,500 companies.
In September 2020, New Zealand became the first country to announce mandatory TCFD-aligned climate-related financial disclosures. It was quickly followed by Switzerland, the U.K., China, Australia, and Hong Kong, with phased implementation timelines typically spanning several years.
Will the G7's upcoming ruling accelerate corporate adoption? G7 finance ministers see their proposed measures as vital to delivering 'consistent and decision-useful information for market participants' and safeguarding the financial system against climate change shocks.
Some consolidation amid enduring fragmentation
The consistency with which issuers report information leads to comparability between companies, today and over time. 'Ķ It's sort of like the Olympics. Fans can compare athletes across heats, countries and generations. It's not like some sprinters run a 100-meter dash and others run 90 meters.' — U.S. Securities and Exchange Commission Chair Gary Gensler
Both the SEC and G7 call for more coordination across nations to avoid the fragmentation of local jurisdictions adopting different approaches. But there's still a long way to go toward such a goal, as the continued and concurrent emergence of other climate frameworks attests.
One initiative to keep on the radar is the Sustainable Finance Disclosure Regulations (SFDR). Created for the finance community and launched by the EU's High-Level Expert Group, the SFDR introduces the concept of Principal Adverse Impacts, which cover sustainability factors that include environmental and social issues and employee, human rights anti-corruption and anti-bribery matters.
The EU is phasing in SFDR between now and 2023 and aligning reporting with EU Taxonomy's objectives such as:
Climate change and adaptation initiatives
Pollution prevention and control
The sustainable use and protection of water and marine resources
The protection and restoration of biodiversity and ecosystems
The transition to a circular economy
Adopted in July 2021, the EU Taxonomy Disclosure Requirements demand that large companies, banks, asset managers and insurers of certain KPIs report the proportion of environmentally sustainable economic activities in their business, investments, lending or underwriting activities. Other initiatives for boards and GCs to keep on their radar include:
A new sustainable finance strategy and was adopted by the European Commission in July. The strategy implements what global law firm Sullivan & Cromwell calls 'the so-called 'double materiality' concept, which requires companies to assess and disclose both the sustainability-related business and financial risks faced by the company and the impact of the company's activities on the environment and society.'
A Corporate Sustainability Reporting Directive, proposed by the European Commission in April, would require large or listed companies, banks, asset managers and insurers in the EU to report in alignment with a new EU sustainability reporting standard that could be adopted as early as 2022. The directive also introduces audit requirements for reporting sustainability information.
In Conclusion
As the reporting environment and climate disclosures continues to evolve, now is the time for GCs, board members and executive leaders to review their climate leadership, goals and frameworks and start putting the right data, technology and reporting in place — to get ahead of disclosure requirements before they become mandatory.
security
Your Data Matters
At our core, transparency is key. We prioritize your privacy by providing clear information about your rights and facilitating their exercise. You're in control, with the option to manage your preferences and the extent of information shared with us and our partners.
---
© 2023 Diligent Corporation. All rights reserved.