Shelagh Donnelly
Speaker, Trainer & Content Writer
Who is responsible for reputation management?
September 18, 2019
•
0 min read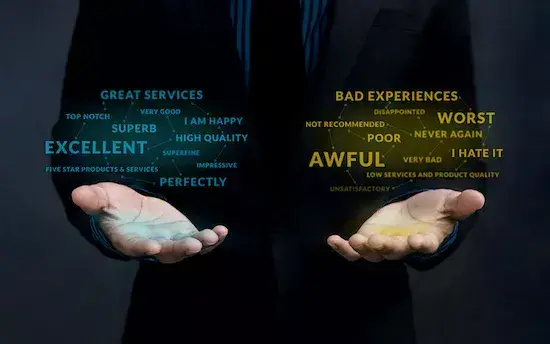 As a corporate secretary or other governance professional, you own your reputation. The manner in which you approach people and business, the confidence and trust you inspire, the quality of your work and, of course, your credibility, integrity and ethics all come into play. Additional factors will be considered, but while your reputation reflects others' perceptions of you, it will also ideally reflect your character. Management of your personal reputation, therefore, is entirely within your purview.

Who, though, is responsible for reputation management for the organization or business that is home to your career? Your board will have charged your CEO with overall responsibility for the organization's success, and that includes reputation management. When an organization's reputation reflects the sum of many moving parts ' and the character of the whole ' is it realistic to place such a charge solely on a single pair of shoulders?

In this context, think of your organization as a fine vessel charting its way through sometimes choppy waters. Envision your CEO as the captain at the wheel, or helm, of this ship. Between the center and the perimeter of the wheel, there are a number of spokes. While their symmetry can be appealing, those spokes aren't decorative in nature; rather, it's the alignment of these spokes that give a wheel its strength.

Without the integrity and support of all the spokes, a captain won't necessarily have the capacity required to manage the wheel and keep the vessel on course ' certainly not in a manner that would satisfy the nautical equivalent of your board of directors.

The same is true for your organization and its reputation management. The CEO sets the tone and inspires senior management to not only embrace and embody the tone and the organizational culture, but to communicate such values so that they radiate outward throughout the organization ' and with consistency.
Who Is Responsible for Reputation Management
Continuing with the nautical analogies, what roles are represented among the various spokes on your organizational wheel? You have your CEO and your senior executives. If you think of the series of relationships between your organization and its external and internal stakeholders, a series of roles may come to mind.

Let's begin with the impact of compliance on an organization's reputation. Individuals within the management team are responsible for ensuring compliance within each of their respective portfolios. Regulators and boards alike can require regular written affirmations of compliance. Depending on the organization, it may be the senior executives who provide the board or a board committee with affirmations of compliance with all applicable regulations and legislation, and the same executives who confirm that the organization has met all disclosure requirements.

In some businesses and corporations, it may be the legal team/General Counsel (GC), Compliance Officer or Chief Compliance Officer (CCO) who ultimately shoulders responsibility for affirmations of compliance. It's been four years now since PwC published The C-Suite Star of 2025: The Surprising Truth About the Chief Compliance Officer of the Future. PwC suggested that, with an ascension of the role, CCOs will have an enterprise-wide focus that positions them to aid in future-proofing strategic planning. PwC anticipated CCOs achieving efficiencies by ensuring that their teams work in close concert with internal audit, risk management and crisis management functions.

The report envisioned CCOs serving as corporate consciences and role models who consistently do what's right, particularly under the most trying of circumstances. Speaking of consciences, PwC's own organizational chart has for some time included the role of Global Chief Ethics & Compliance Officer.

In the Compliance Office at Warner Bros. Entertainment, recruitment was underway earlier this month for a Director, Compliance Training and Communications. Supporting the VP, Chief Compliance Officer, the person who lands this role will also support the corporation's stated commitment to operating the business '...according to the highest standards of ethics and integrity.' This organization's Compliance Office '...helps remind the employee population with periodic communications of the company's standards.' If this doesn't represent a marriage of compliance and reputation management, one certainly supports the other.

Both internal and external communications play significant roles in an organization's reputation, and so your Chief Communications Officer (CCO), or the individual holding a comparable role, also shares in the responsibility for reputation management. Whether it's encapsulating the strategic plan, the code of conduct, assorted campaigns, or diversity and inclusion initiatives in myriad formats for internal and external audiences, the communications around such undertakings play a role in reputational management. The CCO will also doubtless be involved in conversations during times of crisis management.
Managing Shareholder Expectations
In this age of stakeholder and shareholder activism, it's no surprise that people turn to an organization's website to assess its approach to corporate and social responsibility (CSR) and environmental, social & governance (ESG). Senior management and the board will have formulated and overseen or approved such strategic positions. From there, it's the Communications team that manages the organization's reputation through the accessibility of relevant information, as well as the look and tone of related communications.

It's your communications professionals, too, who will impact the tone of the organization's social media channels, which are critical to an organization's reputation. In addition to releasing information, one or more designates within the Communications team will monitor and, as and if appropriate, respond to comments that clients and other stakeholders make about the organization. In an article on online reputation management, Forbes highlighted the need to manage search engine results, online customer service and customer reviews.

Senior management and their assistants would be well served to heed insights offered by communications professionals regarding their presence on social media, and the organization's disclosure policy will ideally provide all employees with guidance on social media practices.

While your senior executives, compliance and communications colleagues may hold some of the higher profiles when it comes to reputation management, they're not the only individuals who bear such responsibilities. In applying expertise to support organizational cybersecurity, your Chief Information Security Officer (CISO) and staff can have a positive impact on reputation management. Failure to have adequate measures ' including employee development ' in place means that the same team can have an adverse impact on the organization's reputation and finances.
How Human Resources Ties Into Reputation Management
HR practices play a part in reputation management, be it through orientation and onboarding, policy development and enforcement, and more. An organization's HR practices have a direct bearing on employees' perceptions ' and, therefore, the reputation your organization holds with those who have the potential to be among its greatest brand ambassadors. When it comes to organizational culture, HR colleagues and others across the organization can help nurture the tone that is set at the top. With a healthy organizational culture comes increased preparedness by employees to assume personal responsibility for reputation management.

Whistleblower complaints can adversely impact an organization's reputation. Yet, when stakeholders feel it is both appropriate and safe to step forward with legitimate whistleblower complaints, and when such complaints are appropriately acted upon, this reflects positively on the organization's credibility and reputation.

The roles of the CEO and senior executives in reputation management are critical. The same is true for boards, which should engage in ongoing development and routine evaluations that generate improvements in board effectiveness. By virtue of commitments to appropriate transparency and disclosure, and to good governance, boards also take responsibility for reputation management. Are your board and management team in alignment on this front?
security
Your Data Matters
At our core, transparency is key. We prioritize your privacy by providing clear information about your rights and facilitating their exercise. You're in control, with the option to manage your preferences and the extent of information shared with us and our partners.
---
© 2023 Diligent Corporation. All rights reserved.