In times of crisis, it's easy to let the calendar items that might normally call our attention slip to the wayside. While navigating through the uncharted waters of the COVID-19 crisis, communities are relying heavily on public sector organizations to help lead the way. Administrative professionals are absolutely core to the functioning of any local government, school district and larger community, yet as Administrative Professional's Day approaches, it may seem like the last thing on anyone's minds. In an effort to celebrate the dedicated professionals who work hard to hold our communities together each day, regardless of crisis, this article highlights a holiday that deserves recognition across all our calendars.
Administrative Professional's Day
is also known as Secretaries Day or Administrative Day. It's an unofficial national holiday that coincides with National Secretaries Week. Charles Sawyer, the U.S. Secretary of Commerce, proclaimed
National Secretaries Week in 1952
. June 4
th
was proclaimed to be National Secretaries Week in the same year. Now, Administrative Professional's Day is observed on the Wednesday of the last full week in April of every year. Sawyer established the national holiday to honor the important work of secretaries, administrative assistants, receptionists, and other administrative support professionals, whose positions are valuable and often unappreciated. According to the International Association of Administrative Professionals (an organization that was one of the original sponsors of Administrative Professional's Day), there are more than 22 million administrative professionals working in America. Their job descriptions vary substantially and it's a position that often requires them to wear many different hats during the course of their workday.
Why Should Your Organization Celebrate Administrative Professional's Day?
You may have several different job titles in your organization that fall under administrative professionals. Secretaries, administrative assistants, receptionists, and other administrative support professionals all fall under the umbrella of administrative professionals and they all deserve to be honored. If you're wondering whether it's worthwhile to celebrate Administrative Professional's Day at your workplace, consider some of the reasons that make it a valuable idea. Stephen Covey, author of
''7 Habits of Highly Effective People,''
says that 39% of people feel underappreciated at work. He also notes that 65% of Americans didn't receive any recognition in the last year of their employment. Your administrative professional deserves to be recognized for a good job so that they're likely to stay. According to a
study by Signs.com
, The top three reasons for people to consider quitting their jobs were 34% women and 32% men for insufficient pay, 22% women and almost 26% men for lack of growth opportunities, and 15% women and 16% men for not having passion for the job.
Specific Ways to Celebrate Administrative Professional's Day, Even During a Crisis
If you're ready to celebrate your administrative professional, here are some suggestions for things you can do.
Simple Attention and Recognition
Bear in mind that it's not only what you do, but the fact that you put out the effort to recognize them. Administrative professionals are usually willing to go the extra mile and they want you to notice the hard work that they do. Just a simple thank you on this special day can go a long way. Why not surprise them with a screen saver that wishes them Happy Administrative Professional's Day? Take a moment to point out the things they do especially well or things you or others appreciate about them. Are they always in on time? Do they take time to clean things up around the office? Show them they're appreciated by giving asking them for suggestions for improvement and getting feedback on their workload.
Offer a Chance for Rest and Relaxation
To help your administrative staff feel as important as they are, consider giving them the gift of time with a paid day off, or at least a chance to log-off early. Choose from relaxing gifts like aromatherapy, essential oils, or a gift certificate to spend at their leisure.
Grant Them a Day of Virtual Development
For a win/win situation, grant your administrative professional a day of specialized training. Plenty of seminars and summits are being moved online; foot the cost for a workshop or seminar on a topic they've been wanting to learn more about. Sign them up for the American Society of Administrative Professionals to open their world to networking with their peers. Involve the whole group in the celebration by asking a professional to lead some team-building exercises on a virtual platform.
Certificate of Recognition
Order a classy, customized, and personalized deluxe plaque to honor the occasion. Include an official recognition letter from the organization and an e-card signed by the other staff. These honorary items make nice tokens to display in the office and they make a nice keepsake too.
Treat them to a ''Social Distance'' Lunch
Treat them to lunch and let them choose the restaurant. Under current circumstances, this would have to be a lunch ''at a distance'', likely delivered to the administrative professional's doorstep. If nothing else, give your administrative professional a little longer lunch period so they can fully enjoy the gesture.
Post an Announcement on your Company's Intranet or Internet Page
Allow employees and others the chance to congratulate your administrative professional by posting an announcement on your intranet or internet page. Make it a public honor by adding his or her photo and adding some details about how long they've worked there, something about their personal or family life, or note professional certifications. These are fabulous, no-cost ways to show your appreciation for a job well done.
Post it on Social Media
With the popularity of social media outlets, consider putting an announcement on Facebook or Instagram. Write up a nice post on LinkedIn and give your administrative professional a mention. If you're investing in
ESG
, you'll understand how this kind of affirmation isn't just the right thing to do, it can contribute to the bottom line as well.
Keep Gifts Thoughtful and Small
Gifts aren't necessary for this occasion, but if you choose to do it, limit it to a small token of your appreciation. A fragrant candle, their favorite candy, flowers, a plant, or an edible bouquet all make nice, inexpensive gifts. You can't go wrong with a donation to a charity of their choice, or a gift certificate for a restaurant or local business, which also helps provide support during this trying time. Themed gift baskets such as a selection of high-end coffees or chocolates also makes a nice gift.
Ensure They Have the Tools to Succeed
Finally, consider whether your administrative professional has all the tools he or she needs to do their job efficiently. A board portal system by
Community by Diligent
will make their job of meeting preparation, agenda and meeting management, and communications faster and easier. It's a win-win gift that benefits the entire organization.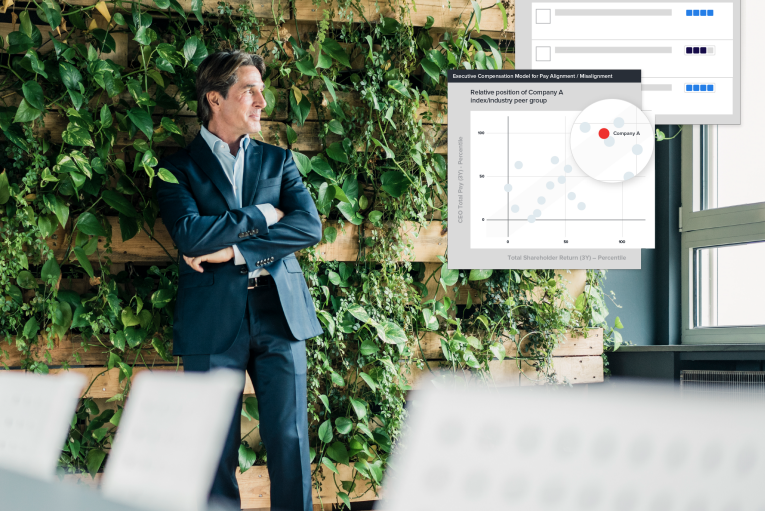 Media Highlights
Environmental, social and governance (ESG) issues have become more complex and multifaceted than ever before. At the same time, ESG continues to ascend on board and leadership agendas.
In this buyer's guide, we explore what a market-leading ESG solution should look like and highlight the key areas organisations should be prioritising as they embark on their search.