Save Time With Fully Configurable Workflows
Tailor your compliance program to your organization's unique structure.
Quickly draft, edit and reuse documents with a feature-rich text editor and modular document design
Automate your review process with system notifications that alert assigned owners of upcoming review cycles
Easily view and compare document versions
Keep Employees in the Know
Deliver the right messages at the right time by sending automatic policy updates to your target audience.
Monitor employee engagement with metrics on how often they access your policies and if they are understood
Streamline your policy libraries with flexible document organization and quick access to your most-viewed policies
Reduce Risk Exposure & Remain Audit-Ready
Be confident in your audit-readiness with workflow configurations that itemize and track key policies and procedures as you go.
Get in front of audits by automatically recording all actions taken toward policy management compliance
Effortlessly comply with regulations by itemizing and tracking your policies and procedures
Never miss a milestone with fully configurable automated notifications and overdue reminders
Related Insights and Resources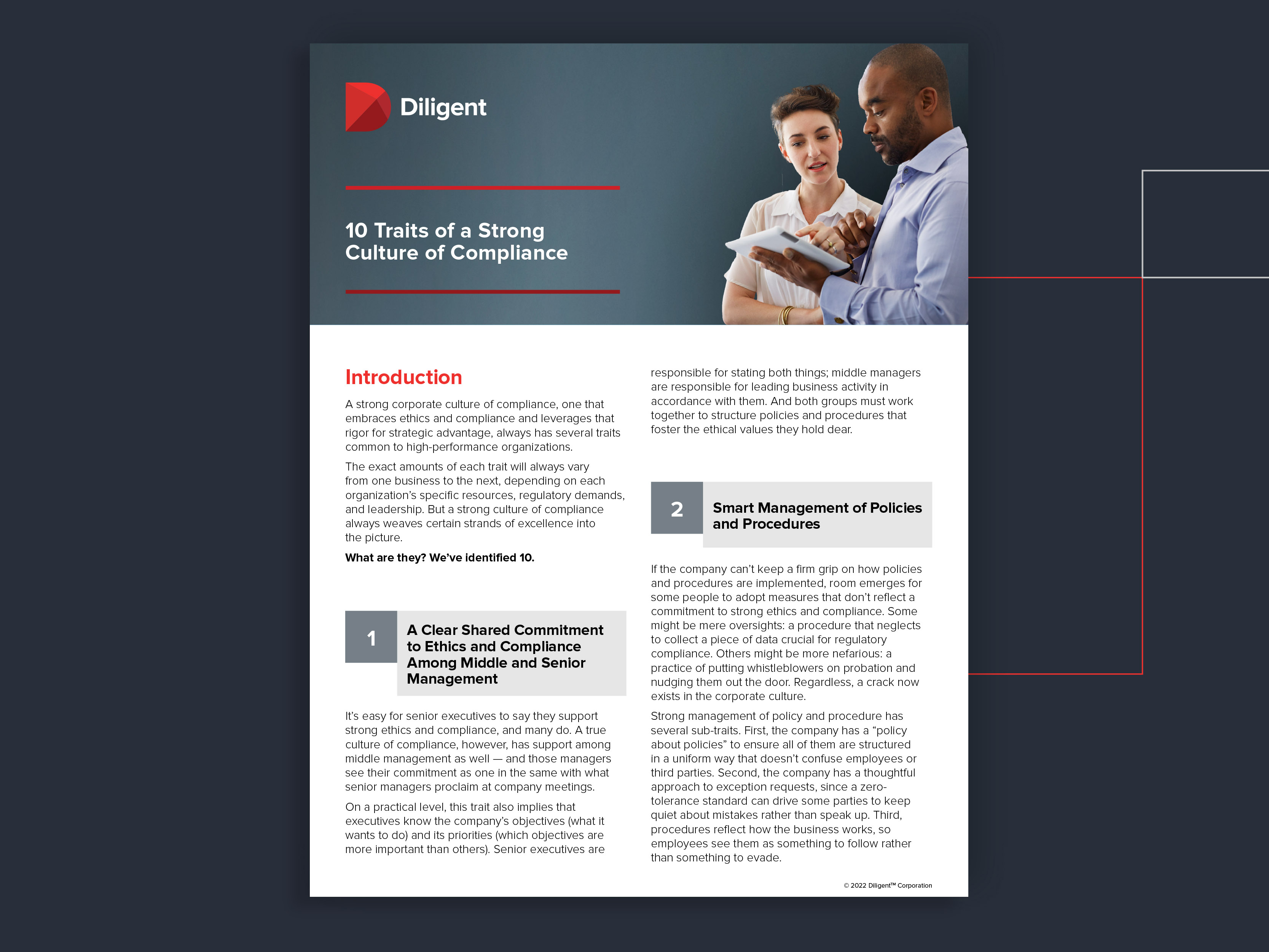 White Paper
A strong culture of compliance will always have several traits common to high-performance organizations. Although the exact amounts of each trait will differ depending on an organization's specific resources, regulatory demands, and leadership certain strands will always be woven into the picture.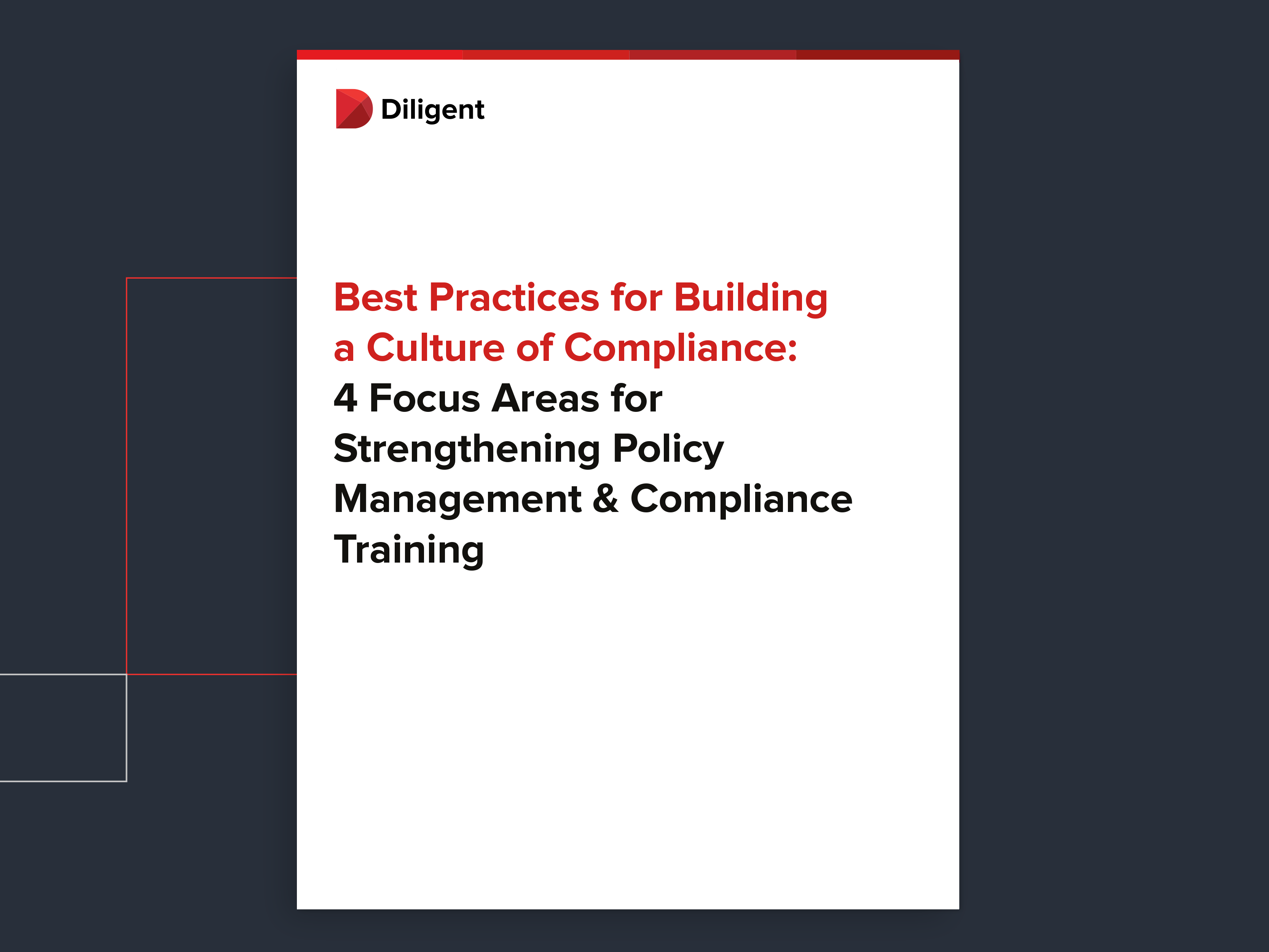 White Paper
Internal compliance teams face challenges in quickly adapting to a changing landscape: disparate policies across the organization, inefficient manual processes and employee resistance, to name a few. Where should teams focus first?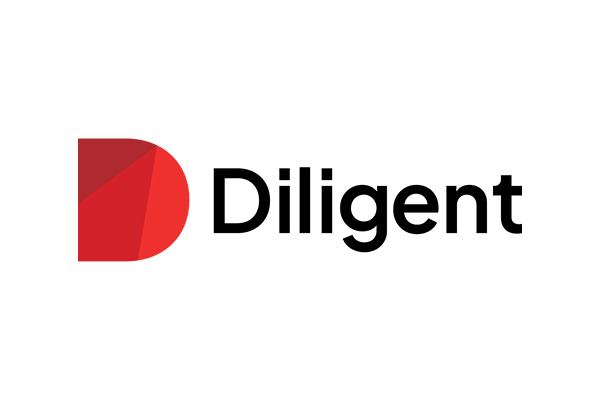 White Paper
Choosing an external policy management software provider can be a daunting process. But it doesn't have to be. In this list, we outline 14 key questions to ask your policy management provider.