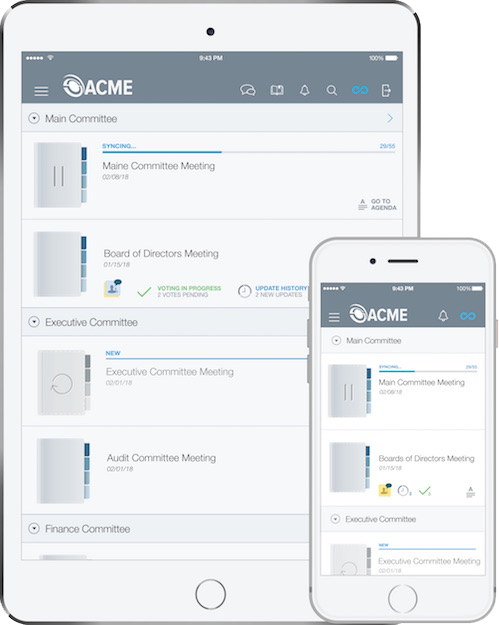 Built to Drive Good Governance
Governance leaders, executives and board directors rely on our industry-leading board management software for the most secure and intuitive solution to board documents, collaboration, voting and resolutions. With all your documents stored in our industry-leading, secure data centers located in your region, board activity is simple. You can easily manage agendas, annotations, documents, discussions of board meetings and minutes quickly and securely. Directors can access real-time updates to board materials anywhere on-the-go from their phone, tablets, computers or even offline.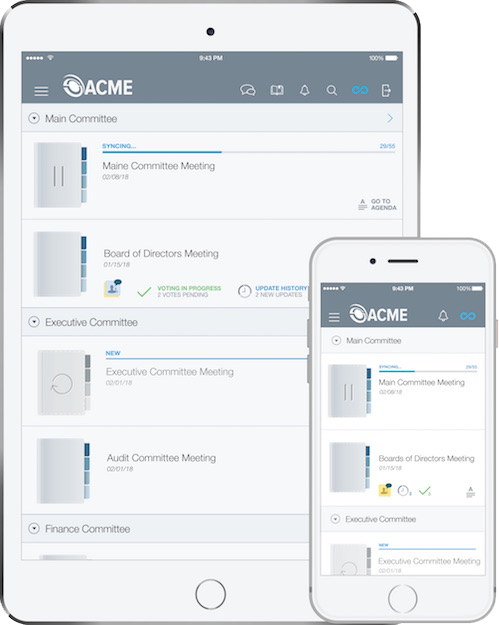 For Directors and Trustees
Busy directors can stay in touch with real-time updates across all of their devices. With the ability to manage and access their multiple boards, directors can seamlessly collaborate on board materials anywhere, anytime.
Communicate in Virtual Rooms

Manage board committee decisions and materials in a dedicated space.

Easy Collaboration

Annotate documents, manage paperless notes or comments and get real-time notifications for any changes.

Voting Made Easy

New customisable voting enhancements provide even more options to issue a vote and track results

Access Materials 24/7

Directors can complete questionnaires, ask questions, place votes, sign board meeting minutes and more at any time of the day, anywhere in the world - both online and offline.

Industry-Leading Customer Support

If a director is having a problem, they can call our award-winning, white glove customer service team and talk to an actual person through any of their questions.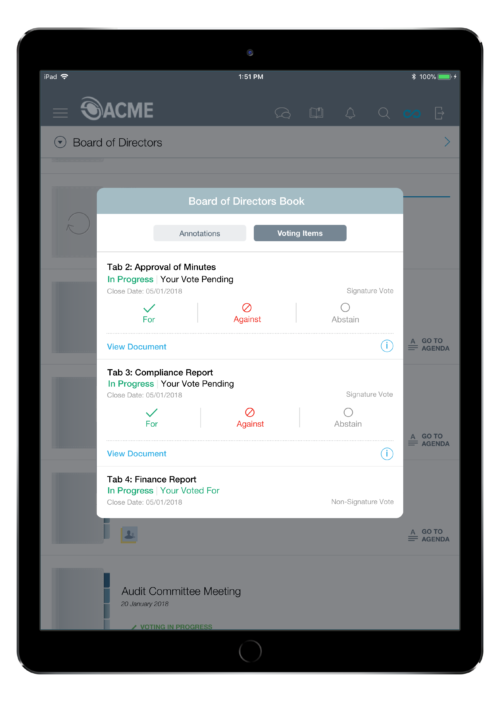 For Board Administrators
Built with security in mind, our board portal software is easy-to-use, intuitive and helps to streamline the work of assembling board documents . Building board agendas, managing approvals for a resolution and creating board meeting minutes should not be a burdensome task.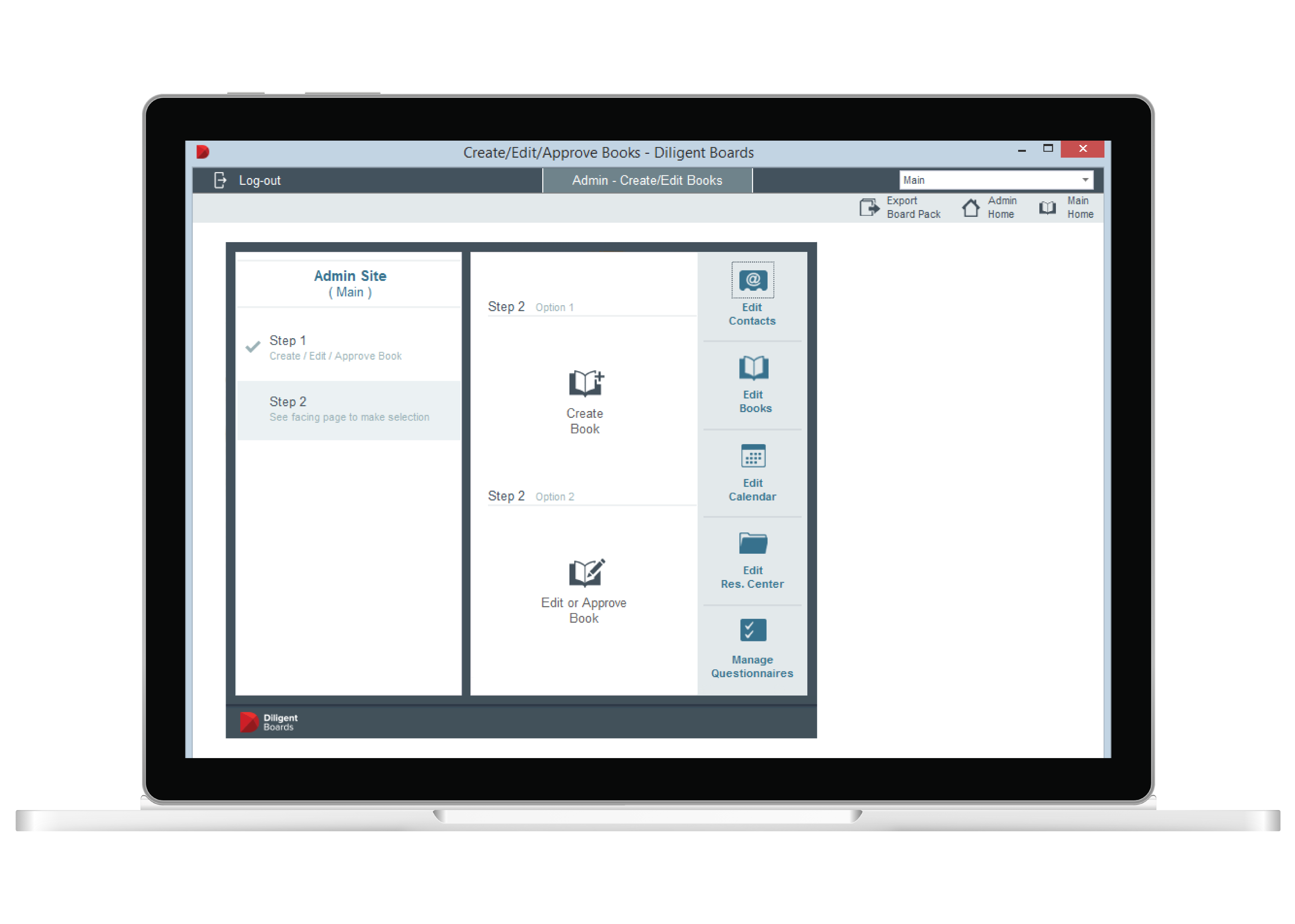 Build Board Books Quickly

Drag-and-drop book building gives you the ability to duplicate forms in a faster and more effective way than traditional board books.

Manage Meetings and Calendars

Putting contacts, calendars and board documents in one place makes managing meeting minutes faster

Conduct Analysis and Polls

Built-in analytics tools allow for informed decisions along with the ability to quickly poll directors on any issues that may arise in the boardroom

Set And Restrict Permissions

Customizable permissions for data access can be personalized down to the document-level and user-level to improve privacy and security

Enhance Security

If a device is lost or stolen, remote locking and data wiping tools ensure your confidential information stays that way with the help of your dedicated customer success manager
Because failure is not an option in today's environment of escalating risk, regulations and change, it's all backed by award-winning 24/7/365 customer support and industry-leading security.