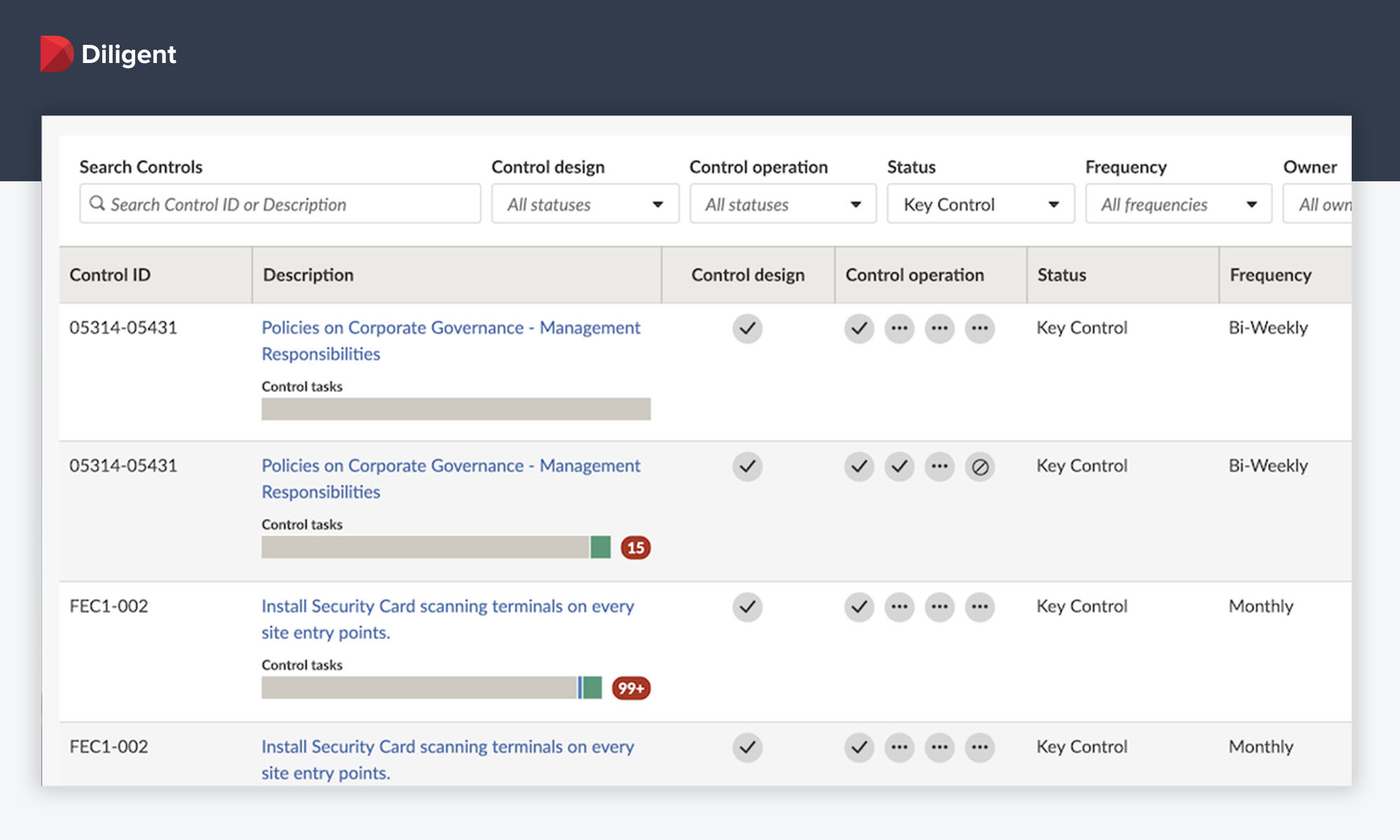 Enhance Performance With Automated Controls Monitoring
Engage process owners and the first line of defense with automated workflows for ongoing evaluation of controls, identifying and remediating issues in a single, centralized platform
Draw data directly from applications such as SAP, Concur and Salesforce
Access quick-view dashboards for control status visibility, allowing you to identify what has been monitored and what is operating effectively
Take photos of evidence during walkthroughs and evaluations using our mobile app
Drive Efficiency Across the Organization
Build a risk and control library, ensuring all process owners work from a single source of truth to reduce the risk of error and duplication
Import existing data from sources such as Excel or built-in SOX COSO and SOX ITGC frameworks
Rationalize low-risk or non-key controls
Harmonize controls that comply with multiple regulations
Ensure risks and controls are kept up-to-date by instantly cascading changes to all applicable internal controls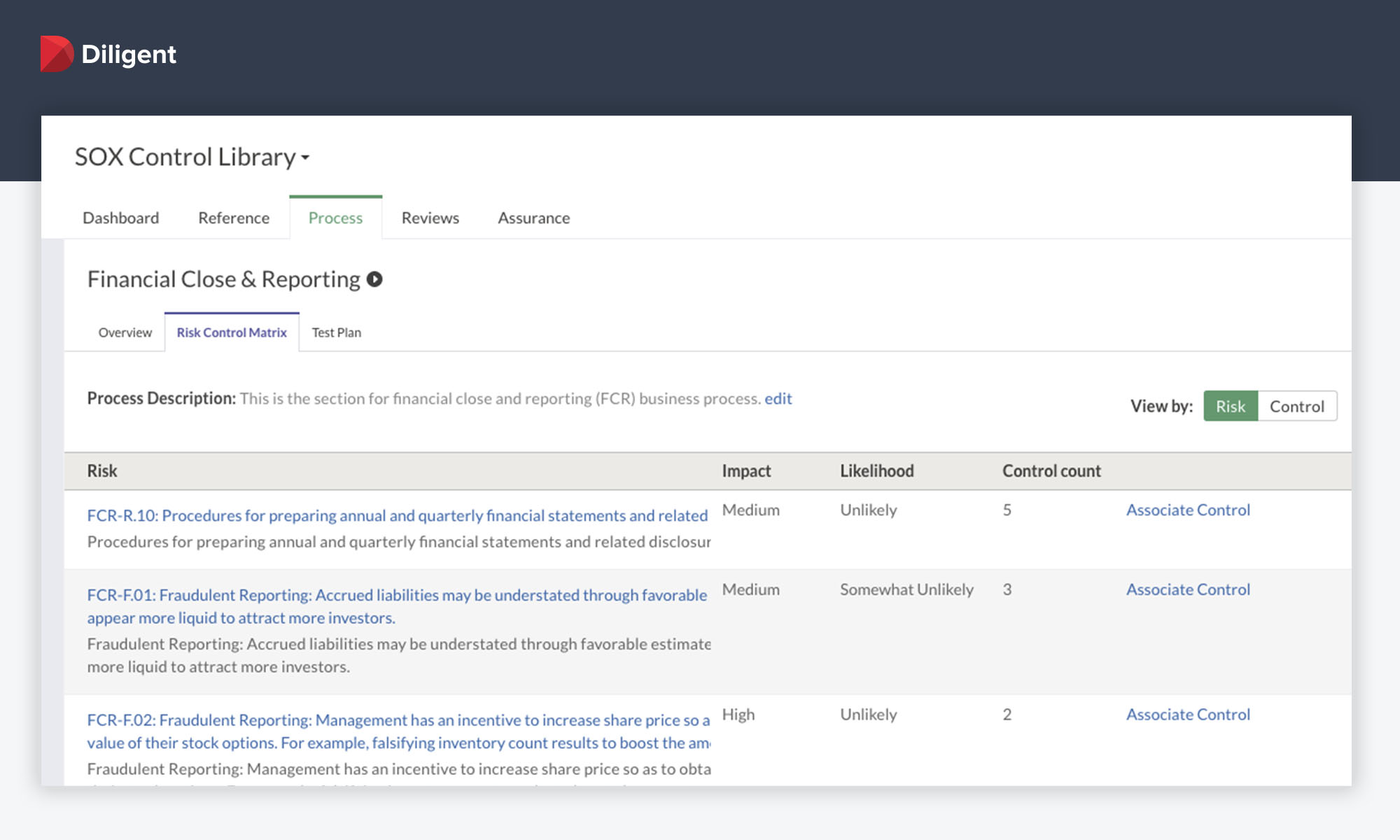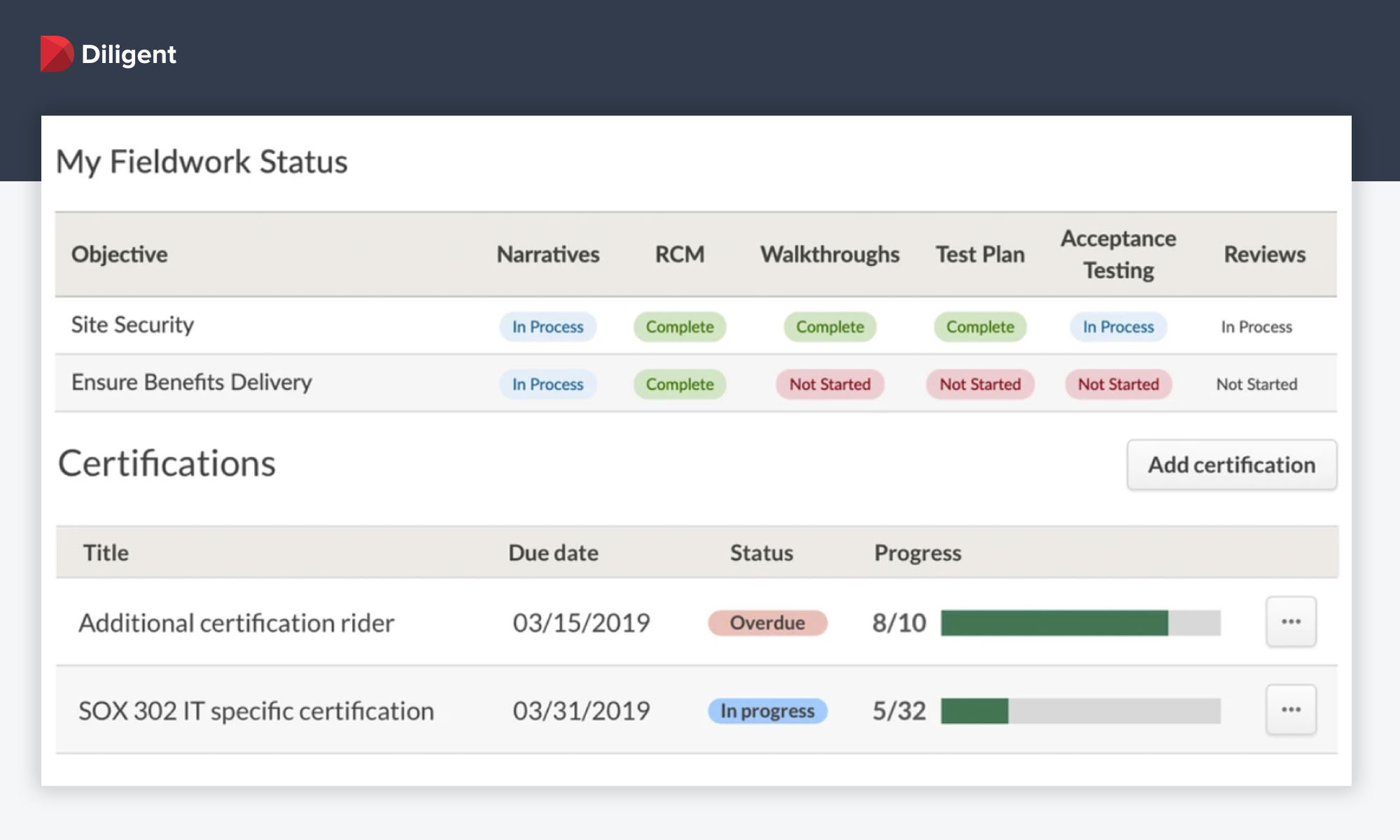 Remediate & Report Control Deficiencies
Increase management and investor confidence by delivering the information they need by entity, process, control status or issue with real-time assurance report cards
Share real-time updates on compliance issues, remediation tasks and certification status on a single, centralized platform
Boost Productivity With Centralized Internal Controls Management
Provide a new level of assurance by centralizing, automating and simplifying control monitoring and workflows.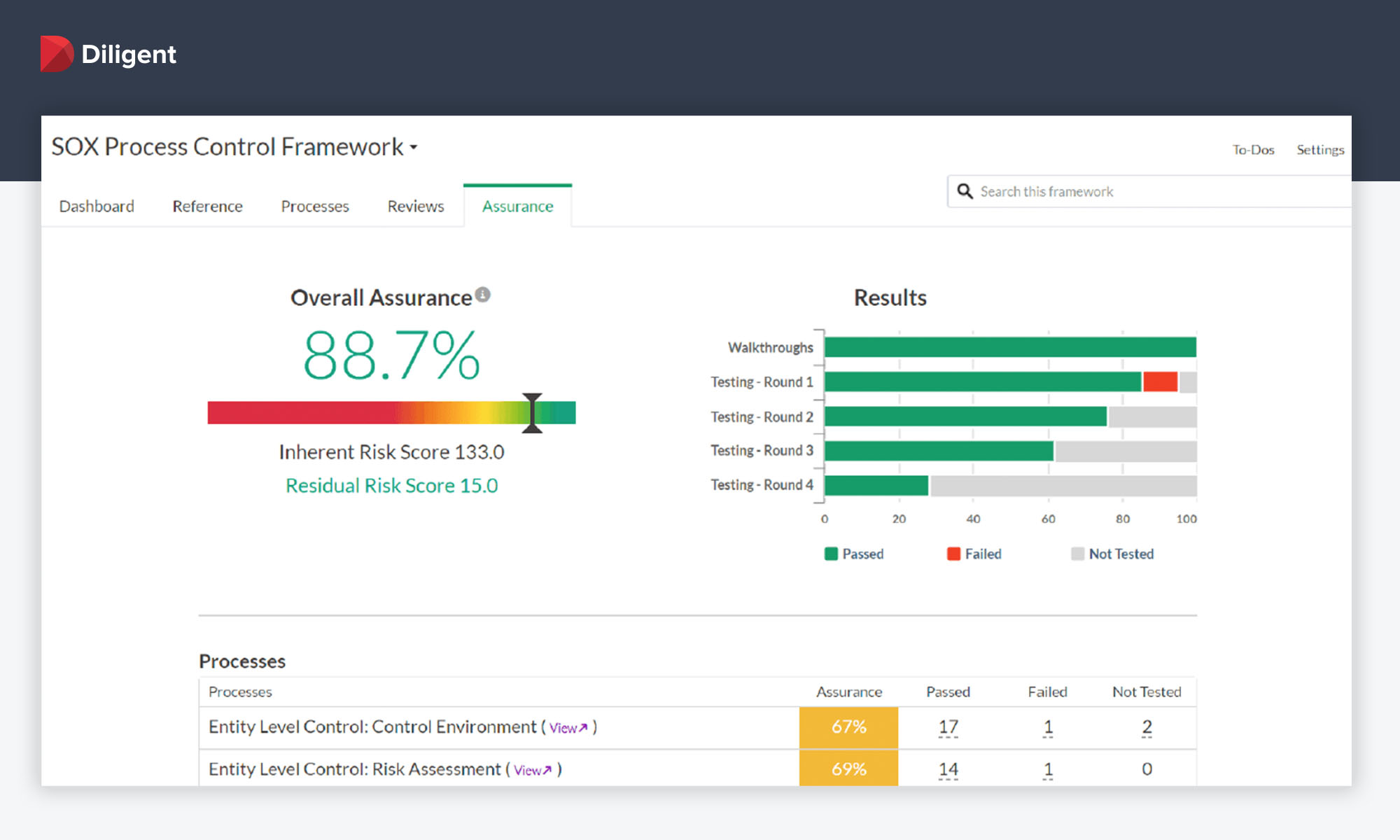 Related Insights & Resources
blog
Board-Meeting Etiquette: Abiding by the ''Board Code''
If you currently serve on a board of directors or are considering serving on a board of directors, you need to know that there is a 'board code,' and included in this code is the importance of board meeting etiquette.

BLOG
7 Board Management Best Practices for 2022
Board management is an art: your board oversees the direction of your organization, but who oversees the efficiency and effectiveness of your board?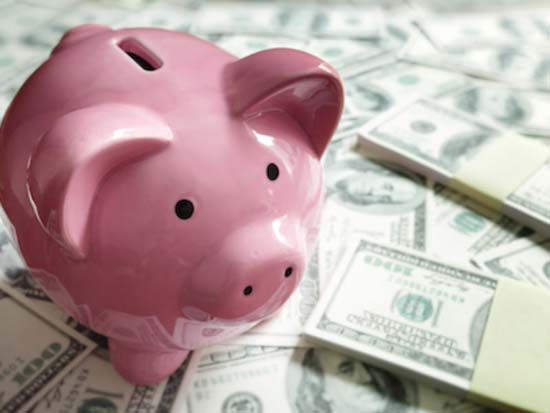 WHITEPAPER
Entering a New Era of Corporate Governance: How GCs Can Level-Up in Leadership
Upon entering a new era in corporate governance — governance 4.0 — organizations are enlightened that topics like ESG, data privacy and technology integration are crucial to their long-term strategy.