Kezia Farnham
Senior Digital Content Manager
Best practice GRC reporting: What is it and how can you achieve it?
September 10, 2021
•
0 min read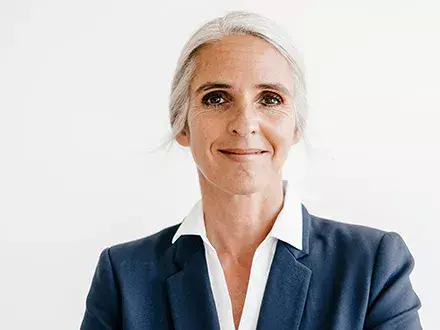 Governance, risk and compliance concerns (GRC) are becoming more critical for organizations in all sectors.
Not surprisingly, the world seeing disruption over the last couple of years as never before. The pandemic, social unrest, cyber risk and climate-related emergencies have contributed to an unpredictable corporate landscape.
Your approaches to risk and compliance ' and how you govern these approaches and your other business strategies ' are under unprecedented pressure.
Your GRC strategy needs to be comprehensive to cope with the panoply of risks your business faces and agile, to respond to the ever-changing nature of risk.
What Is GRC Reporting and Why Is It Increasingly Important?
According to the OCEG GRC Capability Model, GRC is an organization's ability to achieve objectives reliably (governance), address uncertainty (risk management) and act with integrity (compliance).
As all three of these components move up the corporate agenda, so does the need to measure, report on and evidence your objectives and progress.
This is particularly true as GRC becomes increasingly recognized as a growth driver, rather than just a risk mitigation tool and regulatory compliance requirement. Your performance on all things GRC will play a growing role in your organization's attractiveness as an investment, as an employer and as a supplier.
Organizations can voluntarily include annual GRC reports. Reporting that isn't mandatory, but increasingly expected, like the TCFD reporting recommendations; and in some areas, compulsory reporting, such as that on the gender pay gap.
Who Should Be Involved in GRC Reporting?
The board should retain strategic responsibility for GRC reporting and plays a key role in the oversight of strategy. However, the detail of reporting tends to be delegated to business teams who are responsible for their own GRC performance and data. A cohesive approach where risk, audit and compliance teams work closely together to tackle the challenges of GRC is vital.
The Board's Role in GRC Reporting
As with any business strategy, the board plays a leading role in GRC objectives, oversight and reporting. Organizations should consider the board's role. Ensuring that senior leadership is bought into the process is one of the top five tips for businesses implementing GRC. Your approach to
GRC has to be both top-down and bottom-up; GRC data is an important weapon in the armory of a board looking to better manage risk, and your board needs to lead by example in prioritizing GRC reporting.
Potential Challenges In GRC Reporting
Many issues fall under the umbrella of governance, risk and compliance. This in itself can create challenges. With an area where issues ranging from cyber security via business ethics to supply chains, creating a comprehensive and cohesive strategy takes work.
Some of the key challenges you may come up against include:
Data accuracy. Can you be confident that the data used to build your GRC reports is accurate and complete?
Ensuring your GRC strategy is comprehensive. Are you sure that your tactics and measures include everything you need to monitor and report on?
Lack of visibility into your business processes. Without clear oversight of all your processes, you cannot build a full picture of performance for your GRC reporting.
Silos. Failing to recognize interdependencies between your processes and the ways they work together creates a fragmented approach that is akin to 'battling the multi-headed Hydra in mythology' ' a battle you will never win.
GRC Reporting Technology: What Is It and How Can It Help?
To deliver on your GRC reporting objectives, you not only need the right people and processes, but you also need the right tools.
Today, a range of tools can help to capture and monitor the metrics that underpin GRC decisions ' as well as ensuring your processes and controls map to external and internal requirements. Employing technology that integrates all your GRC-related data into a single source of truth can be invaluable when it comes to GRC reporting.
Not only can the right GRC tool drive better decision-making and increase transparency, but it also gives you a strong foundation on which to build your GRC reporting, with the assurance that you are basing reporting on comprehensive and accurate information.
Again, the board plays a central role ' and technology will play a growing part in boards' ability to demonstrate that they are compliant and market-leading here. Compliance and risk management expert Yvette Hollingsworth Clark believes that:
We will see a greater demand for board members who have an understanding of emerging technology so they can effectively challenge management and actually ensure that they're fulfilling their fiduciary responsibilities.
How To Deliver Best Practice GRC Reporting
GRC reporting, then, is likely to be a growing priority for organizations and their boards. To ensure your approach meets best practice standards, follow some simple steps:
Understand the potential challenges you face
Involve the right people when building your team ' including your board
Ensure your approach is comprehensive and methodical to capture accurate data across your GRC processes
Employ technology to make your GRC reporting smoother, simpler, and more robust and reliable
The Diligent GRC Platform will deliver reporting you can rely on, backed by data you can have confidence in. Find out more about the Diligent GRC Platform here.
security
Your Data Matters
At our core, transparency is key. We prioritize your privacy by providing clear information about your rights and facilitating their exercise. You're in control, with the option to manage your preferences and the extent of information shared with us and our partners.
---
© 2023 Diligent Corporation. All rights reserved.