Blog
/
Education & Government
The Diligent team
Content team
The school board secretary's role in contributing to district goals
January 23, 2020
•
0 min read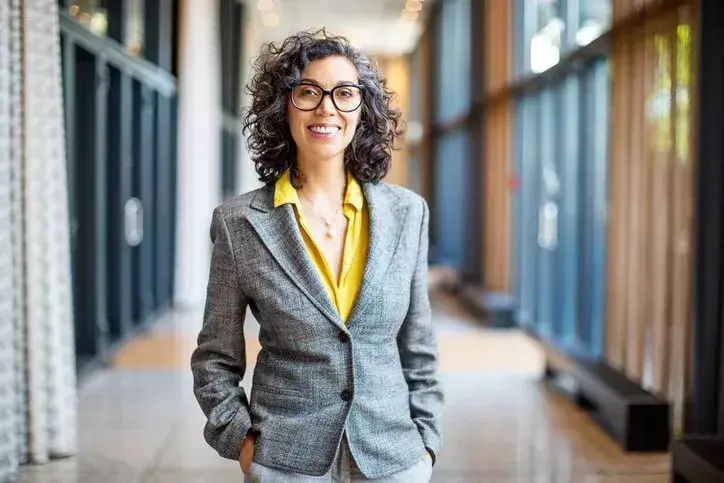 The school board secretary plays a crucial role in contributing the success of the district. Board secretaries have taken on various and significant responsibilities to provide support in achieving goals for the betterment of the district and its students.

Staying on top of compliance and changes in policies and regulations regarding local public education (like open meeting laws) and maintaining accurate meeting minutes and records for the school board and community are just a few ways that the school board secretary contributes to the achievement of district goals.


Recording and Maintaining Accurate Meeting Information
The purpose of school board meeting minutes is to provide an official and legal record of the school board's activities and decisions. School board meeting minutes become official public record and, therefore, should be a document that members of the public can easily access and understand. The board meeting minutes also reflect the board's true intentions and goals, which is why it is important to provide a 'paper' trail on how board discussions and considerations led to their decisions.

The school board secretary plays a vital role through the recording of accurate, unbiased meeting minutes that are reflective of the work accomplished at the board meeting and the goals of the school board and can support the board in making informed and strategic decisions.

These minutes support the school board in achieving district goals by providing detailed information of the work that has been finished and what tasks are still left to be completed, as well as discussions regarding areas of growth or new opportunities for the district to take advantage of. The board secretary also assists the school board in promoting trust and transparency with the community through well-documented and organized meeting minutes.

Leveraging the right technology, the board secretary can maintain and share meeting minutes and related documents through a simplified process utilizing board management software. Reports, contracts, and other documents can be linked to meeting agendas and minutes to be shared with the school board, district administrators, and members of the community.

Through the creation and management of meeting documents the board secretary supports the board in achieving district goals with the ability to make strategic decisions based upon the access of accurate board and district information.


Compliance with Policies and Laws
The accessibility of past school board meeting minutes is not just imperative to pleasing constituents and maintaining transparency, but pertinent as they are a part of official public record. Just as meetings are required to be made public (check the sunshine law's for your state for details regarding these regulations), meeting minutes must be made available for public review and the school board secretary role is vital to maintaining and sharing the minutes and related documents.

The school board secretary supports the board through compliance with local, state, and federal requirements regarding the maintenance and access of board information. This compliance is imperative to the success of the board and the district, and is reflective of the board's intentions and goals as advocates for the local community. The board secretary is integral to promoting trust and transparency by meeting requirements for these policies and regulations.

Leveraging the right board management software, meeting documents can be easily accessed and maintained in one streamlined location to support compliance with sunshine laws. Access to recordings of board meetings, attachments to meeting agendas, and other related materials and information can be easy and efficient.


Technology for Board Secretaries
The right technology can support school board secretaries and all of their varying responsibilities that contribute to the success of the district. Leveraging board management software, like Community by Diligent, all types of attachments and documents can be linked to specific agenda items and meeting minutes.

The creation of a meeting minutes document after the board meeting can be a difficult and lengthy process for board secretaries, especially if the amount of information that must be recorded into the official record is substantial. Automated production of the school board's meeting minutes document, through Community, can be a timesaver for board secretaries that can also improve the accuracy of details and information.

Community's software can allow your board to utilize both automated and manual capabilities to produce meeting minutes and then easily present those minutes for approval at future meetings. This helps in efficiency and effectiveness in school board meeting minutes, which are used as an official and legal record of the board's activities and decisions.

If the school board records meetings through video or audio, the footage of meetings are also able to be attached to minutes. All of these documents and files can then be easily distributed to board members, the public, and other pertinent parties. Through Community, school board meeting minutes are also easily searchable through keyword searches. This feature is helpful as previous meeting minutes may be reviewed for upcoming meetings, projects, etc.

Sunshine laws outline a great amount of regulations for how school boards conduct meetings and other business, so it is imperative that school board members are abreast of these regulations. Utilizing a board management software, materials regarding the state's sunshine laws can be shared within the portal for continuous reference.

The right technology can simplify the work of the school board secretary. By providing access to school board meeting information and documents (agendas, minutes, and related materials), a board management software can maintain all of this pertinent information in one seamless location that is easily accessible by school board members, administrators, and the public.

Without the secretary to maintain an accurate and unbiased record of board meetings and the related materials, school boards can lose out on new opportunities for district growth or may make uneducated or ill-informed decisions due to a lack of information. These board officers ensure compliance with important laws that hold the board accountable ethically and promote trust and transparency with the community, a currency that is essential to district and board success.

The work of the school board secretary can seem endless and the list of responsibilities and duties are ever-growing and changing. But, the role of the board secretary is vital to achieving goals that better the district and its students.
security
Your Data Matters
At our core, transparency is key. We prioritize your privacy by providing clear information about your rights and facilitating their exercise. You're in control, with the option to manage your preferences and the extent of information shared with us and our partners.
---
© 2023 Diligent Corporation. All rights reserved.