The Diligent team
Content team
The benefits of compliance solutions
August 21, 2020
•
0 min read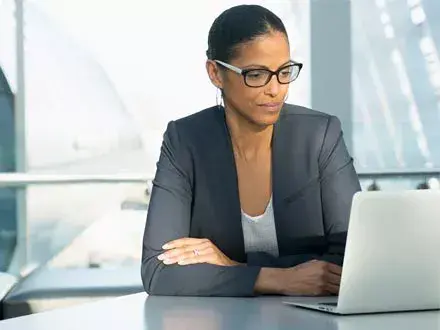 The world of regulatory compliance is growing ever stricter and more complex. Keeping pace with the range of regulations you need to comply with ' let alone putting in place the measures to mitigate the risk of noncompliance ' is a full-time job.

At the same time, the penalties for noncompliance are growing ever-more severe; in 2019, the UK Financial Conduct Authority's fines reached record levels, while Business Insider reports that globally, financial institutions have faced non-compliance fines worth $36 billion since the financial crisis of 2008.

As a result, firms are more focused than ever on their regulatory compliance obligations, with the importance of compliance monitoring becoming increasingly well-recognized.

Whether you work in a compliance, risk, general counsel or corporate secretariat role, you will face numerous challenges in mitigating your organizational risks and adhering to your regulatory obligations. Reduced resources, as organizations across industries cut back and economize, only add to the challenge of robust compliance.

Embedding good governance into your corporate culture is a vital step ' but can be difficult. How many firms truly place compliance at the heart of everything they do? If you are putting customers and employees front and center, valuing their well-being above shareholders and profits, your culture is probably on the right track.

But for those organizations still struggling to foster a genuine 'compliance-first' ethos, how can you up your game? What is regulatory compliance in your industry and organization? What do you need to put in place, in terms of processes, solutions, guidance and technologies, to support a compliant culture?
Taking a Technological Approach to Compliance
For many firms, the solution is to put their faith in technology. Compliance solutions can put rigor around your operational processes, streamline the review and approvals process for marketing and communications materials and create a robust audit trail to evidence your approach.
The Challenges of Regulatory Compliance
Whether you come at compliance from the perspective of a chief risk officer (CRO), corporate secretary or compliance specialist; whether you are a general counsel or internal auditor ' many if not all the challenges you face will be the same:


Document and digital asset management: Even where they have moved away from physical record-keeping, many organizations struggle to manage documents and digital assets, facing issues with version control and secure digital access.
Data transparency and accountability: Too many organizations operate as siloed departments, each with their own bespoke systems and processes. This opacity makes it difficult to assess risk, establish accountability and get a clear picture of compliance.
Ever-changing obligations: The tectonic plates of the regulatory landscape shift constantly, and in doing so, deliver only increased requirements. Whether you're considering your legal requirements or the internal policies needed to keep pace with changing expectations and technologies, the amount of corporate red tape shows no sign of decreasing. Governance leaders face growing challenges in documenting and meeting their obligations.


Faced with these challenges, the benefits of compliance solutions may seem obvious. But aside from the increased regulatory robustness that automation can bring, there are further benefits you may not have considered.
How Can Compliance Solutions Help?
A good compliance solution can add transparency, improve rigor and reduce the risk of regulatory compliance breaches.

Among the key benefits of compliance solutions are your ability to:


Reduce the cost of risk management and compliance: A streamlined, efficient compliance process saves time and therefore money. The risk of breaches ' which bring potential fines, business interruption and the indirect cost of reputational damage ' is minimized. Automation cuts duplication and rework by stripping manual inefficiencies from the process.
Map obligations to compliance controls: Clear dashboards give real-time, comprehensive insights into your approach and its effectiveness, across your entire business.
Quickly identify and action required improvements: Compliance solutions clearly translate risk assessments into corrective actions, ensuring any gaps are swiftly identified and remedied.
Easily assign and track actions: Tasks are swiftly allocated, with clear and measurable accountability.
Automate notifications and reminders: Ensure deadlines are kept and reduce manual interventions with automated calendar entries and reminders for key dates.
Get a real-time view on compliance: Generate instant compliance reports via live MI and clear dashboards, providing comprehensive snapshots of current performance.
Get a handle on reporting: Measurement is one of the identified five stages of an effective compliance program. In an era of ever-increasing accountability, the importance of compliance monitoring can't be underestimated. An automated solution will simplify and speed the gathering and sharing of this data, with stakeholder reporting made easy via easily-exported, user-friendly reports.
Mandate correct approaches: Built-in processes minimize the potential for regulatory breaches and ensure best practice risk-reduction procedures.
Create compliant audit trails: Compliance with obligations is automatically documented, ensuring robust, audit-ready record-keeping. Your compliance audit strategy is simplified, with the system's data providing a single source of truth when it comes to your corporate compliance obligations.
Improve security: State-of-the-art systems are continuously updated to ensure they offer protection against the latest cybersecurity risks.
Explore the Benefits of Compliance Solutions
A good compliance solution can dramatically improve your organization's regulatory compliance, risk management and internal audit.

The opportunity to visualize the effectiveness of your programs; the rigor created by a central library of internal frameworks and obligations, as well as the ability to put in place controls that map external regulatory obligations, gives your organization more control. Additionally, the potential to automate reviews and reminders, workflows that streamline your processes, reducing inefficiency and duplication are key benefits of having a strong compliance solution.

Request a demo of Diligent's compliance solution to find out how automation could improve not only your compliance reports, but also the effectiveness of your entire compliance strategy.
security
Your Data Matters
At our core, transparency is key. We prioritize your privacy by providing clear information about your rights and facilitating their exercise. You're in control, with the option to manage your preferences and the extent of information shared with us and our partners.
---
© 2023 Diligent Corporation. All rights reserved.