Neil Barlow
VP of Sales, Americas at Diligent Corporation
The role of entity management in combating subsidiary risk
October 16, 2020
•
0 min read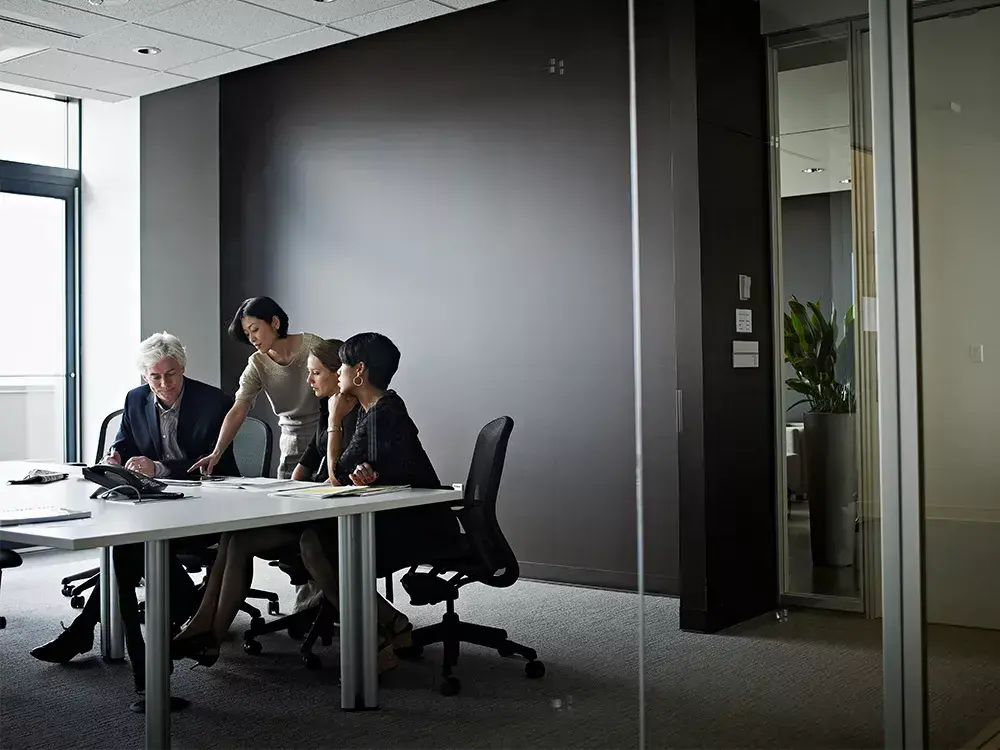 Subsidiary risk ' the risk associated with managing businesses across a range of geographies and jurisdictions ' is a growing issue.

Regulatory requirements are increasingly stringent, yet international regulations are increasingly fragmented. This one-two punch makes it imperative that organizations comprised of numerous entities have a firm grip on their subsidiaries, and in particular their subsidiaries' performance when it comes to governance, risk and compliance.
What Is Subsidiary Risk?
Business directors are facing increased accountability when it comes to managing their legal entities. At the same time, governance failings often occur within subsidiaries of large organizations, yet the majority of governance and compliance efforts are centralized and focused at the board level.

No wonder then, there is a growing pressure on business leaders to extend this governance spotlight outside of head office and into the lower echelons, by paying more attention to their subsidiaries.

Better management of subsidiary risk can protect shareholder value; reduce the risk of regulatory breaches and the financial penalties that accompany them; along with decreasing the potential for reputation and commercial damage.
Why Is Subsidiary Risk an Issue Now?
International regulation is increasing; ICSA, the UK's Chartered Governance Institute, suggests that there was a 492% increase in international regulatory requirements between 2008 and 2015.

But at the same time, the landscape of regulatory requirements is a patchwork of laws. Domestic, regional or international regulations may require similar things, just reported in different ways. Or regulatory requirements can subtly ' or completely ' differ between jurisdictions. This makes obtaining a clear picture of the obligations covering all your subsidiaries an increasingly challenging task.

If your entity management isn't up to scratch, this challenge is amplified. Organizations are well advised to invest in their entity governance to combat the increased complexity of managing compliance on regional levels. Regulatory scrutiny such as the FATCA (The Foreign Account Tax Compliance Act), which focuses on the legal entity level is leading regulators increase the scrutiny of an organization's entity management.
How Can Entity Management Help?
International organizations can end up with multiple subsidiaries for a number of reasons.

They might have numerous intentionally established legal entities to manage their liabilities and exposure. For instance, an organization may redirect issues of reputational damage to one regional subsidiary, rather than infecting the entire organization with negative press coverage. Alternatively, corporations might have arrived at a position where they have many subsidiaries as a result of M&A activity. For example, they may have strategically chosen a different entity structure across their business to minimize tax burden. Or they may have established subsidiaries in niche areas of business to ensure that they can acquire the requisite licences and manage sector-specific regulatory requirements.

Whatever the reason, any organization with a growing web of entities under its control, and a loose grasp of the compliance and governance performance of these entities, is likely to struggle in managing their regulatory and legal requirements.

The time and cost burden associated with corporate governance will be increased through poor data management, with complex corporate structures serving only to amplify the challenges of data collection and reporting.

This is where best practice entity management comes in. If the governance of subsidiaries has historically been disorganized and reactive, many businesses will not be clear on what best practice looks like or how they can achieve it.
What Is Best Practice Entity Management?
When we talk about best practice in managing legal entities, we mean:


Putting in place a subsidiary governance framework. An effective framework enables you to recognize the differing compliance requirements of different jurisdictions, while overlaying these with central consistency.
Setting appropriate standards for each entity. The compliance requirements for your entities will vary according to a range of factors, including whether they are regulated businesses; active or dormant entities; high- or low-risk.
Deciding what level of central control or local devolvement you want. Some organizations prefer to retain a high degree of control at a central level, while others delegate more responsibility to the local entity.
Ensuring your approach is flexible, allowing it to be scaled up or adapted if needed, such as in a crisis situation.
Regularly auditing your strategy ' making sure that it delivers in practice and on paper, identifying any shortfalls, and putting in place remedial actions.
How Entity Management Software Can Support Your Entity Strategy
Increasingly, organizations who recognize the need to step up their efforts around entity management are also recognizing the benefits of using specialized software solutions to help.

Entity management solutions can streamline your subsidiary governance, giving you a 'single source of truth' that allows you to put your hands on the data you need, when you need it. They can provide central oversight of local entity management processes, enabling central teams to retain a degree of control and insight while allowing each local entity to stay in charge of their own approach.

Making the right choice when choosing an entity management solution is essential ' make sure you're aware of the warning signs you should look out for when selecting a provider. Diligent Entities is a market-leading cloud-based entity management solution, with a 98% customer retention rate and more than half of the Fortune 1000 counted as customers.

You can find out more about Diligent's entity management solutions on our website ' or contact us to request a demo and see how Diligent Entities can help to deliver best practice entity management in your organization.
security
Your Data Matters
At our core, transparency is key. We prioritize your privacy by providing clear information about your rights and facilitating their exercise. You're in control, with the option to manage your preferences and the extent of information shared with us and our partners.
---
© 2023 Diligent Corporation. All rights reserved.