The Diligent team
Content team
Ways to improve shareholder engagement
November 11, 2019
•
0 min read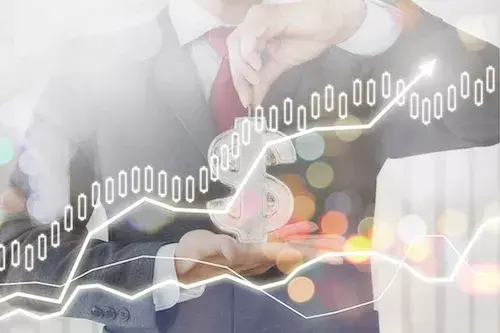 Shareholder engagement is a tool of corporate learning, rather than a way to coerce undesired change. Shareholders, board directors and managers largely agree that shareholder engagement is almost always effective. It helps shareholders understand the company's long-term strategy better and helps to get them on the same page. Shareholders look to clarify various issues and being better-informed means that there is less chance of shareholder activism. In recent years, shareholder engagement has been improving, but there is more that boards can do to improve it even further.
Understanding Shareholder Engagement
Shareholder engagement is a unique form of discussion between the shareholders and the company. It's a different type of engagement than analyst calls or shareholder activism. Shareholder engagement isn't based on the specifics of business strategy. During shareholder engagement, investors have an opportunity to reframe governance issues as business issues so they can have a conversation with corporate leaders about concerns that could become business risks.

Essentially, shareholders are interested in gaining assurance that corporate governance policies and practices are likely to lead to decisions that are in their best interests over the long term. During shareholder engagement talks, investors have an opportunity to ask questions about things like board accountability to the shareholders, executive compensation and corporate social responsibility practices.
Is Shareholder Engagement Effective?
In 2014, the Carleton Center for Community Innovation performed a study of 6,000 corporate dialogues that took place over 20 years by members of the Interfaith Center on Corporate Responsibility, which is primarily an association of religious investors who are dedicated to promoting corporate social responsibility. The study explored shareholder proposals in which shareholders had placed a question concerning a governance issue on an annual proxy ballot.

The issue in question was whether companies were inclined to resist the proposals. As the results came in, they showed that in about half the cases, the company was open to making at least some of the requested changes. The results are an indication that shareholder proposals increase the openness to shareholder engagement and that it can lead to palpable governance changes.
Shareholder Engagement Is Improving
In recent decades, only individuals from investor relations or management teams met with shareholders. It's not uncommon now to include board directors in shareholder engagement meetings. Vanguard reported that about half of their shareholder engagements include independent board directors. According to PwC's Annual Directors' Survey, about 51% of board directors stated that a member of their board, who was not also a CEO, had had direct engagement with one of their shareholders within the last year.

In fact, most board directors agreed that the right investor representatives were at the meeting. About 94% of directors felt the right people were at the meeting, compared with only 73% in 2016. About 91% of directors also indicated that they felt investors were well prepared for shareholder engagement meetings, which was up from 63%. The survey also showed that today's board directors are also more likely to see a positive impact on shareholders' voting and investing decisions when board directors were open to shareholder engagement.
Ways to Improve Shareholder Engagement
While board directors and shareholders have made a lot of progress in shareholder engagement, there are always ways to improve the process.

One important thing that board directors can do is to invest in shareholder education. Shareholders are eager to know more about the company's long-term strategy. Having insight into how the company is planning for long-term success helps to get shareholders on board. As a result, they're less likely to trade their stock, which helps protect the company from volatility. In fact, a study from the Journal of Financial Economics reported that companies that were experiencing high turnover with shareholders also underperformed in the market. They also overpaid for acquisitions regularly and were sold in mergers at a discount. Shareholders can be a company's best testimonial, which will gain the interest of new shareholders.

Shareholders also have much to offer companies that they trust. They can offer the insider's perspective on industry trends, consumer demands and expectations of the marketplace. Shareholder engagement is a practice that demonstrates the need for companies to better cater to their shareholders because it's proven to lead to long-term financial progress.

Another significant way that boards can improve shareholder engagement is by creating Corporate Social Responsibility Reports. Shareholders value these reports because they provide a concise report of the company's long-term goals. The reports include informative progress charts that show the impact of various business activities over time. Providing these reports to investors encourages loyalty to your brand, gives investors peace of mind and fosters better communication between the board, executives and shareholders.

One of the things that shareholders, executives and board directors share is that they all live in a digital world. A report by Broadridge indicates that about 95% of investors are active online. In addition, the report shows that the number of digital shareholder meetings has tripled within the last six years. This is an indication that shareholders value companies that make an investment in digital software solutions, such as the suite of board management software solutions provided by Governance Cloud by Diligent Corporation. Data analytics are becoming increasingly important, as they allow shareholders and corporate leaders to have meaningful discussions about projecting voting outcomes, which will better prepare them to take appropriate action.

The more that a company can customize and personalize shareholder engagement, as well as meet their needs for convenience, the more involved they are likely to be. The efforts that the company makes to open up talks about governance matters will foster greater investor involvement and, ultimately, lead to the long-term financial health of your company. Moving into the future, companies will need to leverage as many strategic components as they can to improve their competitive edge and move them more quickly toward long-term success.

Digitization in governance will increasingly play a big part in shareholder engagement in the coming years. Software provides many new modern governance capabilities by way of providing insight, data, analytics and other information that's easier to share conveniently. Diligent Corporation provides the modern governance solutions that stand to improve shareholder engagement substantially.
security
Your Data Matters
At our core, transparency is key. We prioritize your privacy by providing clear information about your rights and facilitating their exercise. You're in control, with the option to manage your preferences and the extent of information shared with us and our partners.
---
© 2023 Diligent Corporation. All rights reserved.