The Diligent team
Content team
What is ISO 9001 certification? Standards and requirements
September 30, 2020
•
0 min read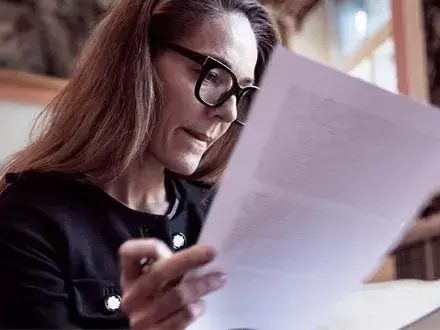 ISO 9001 is one of the most popular quality management system standards in the world today. It provides a framework for processes to systematically improve all areas of an organization. More than one million organizations of all sizes across the world are certified to ISO 9001, and for good reason. Its flexibility means it can drive lasting change within organizations across all sectors.

If you're seeking a quality management system to forge an environment of continuous improvement, ISO 9001 is the answer. The process for adopting a quality management system to ISO 9001 standards means root and stem improvements to processes across your organization. This includes forward planning to support risk management strategies and highlight opportunities.

In this article, we explain the ISO 9001 standard, explore its requirements and highlight the benefits of certification.
ISO 9001 explained
The ISO 9001 standard is one of the most popular standards for quality management systems in existence. One of its main drawing points is its flexibility. It is used by a huge range of organizations and is adapted to fit their unique business requirements.

Quality management systems such as ISO 9001 were created to improve performance in a manufacturing setting, providing best-practice systems and standards to ensure the most efficient processes. Their remit has grown over time and quality management systems have evolved to suit our continually shifting business landscape, with ISO 9001 at the forefront of this change.

The ISO 9001 has been around in its original form since 1987 but is regularly updated to meet modern business trends and needs. The latest iteration was updated in 2015. It reflects recent technological advances in business, with a renewed focus on improving processes to meet customer requirements. It's designed in such a way that it's suitable for all types of organizations and their unique settings and requirements.

It's part of the ISO 9000 family of quality management system standards and is the only standard within this series that can be certified. Certification is proof that an organization's quality management system complies with the world-leading ISO 9001 standard. It acts as a quality mark for your organization, building trust and reputation with both customers and partners.
What Are the ISO 9001 Requirements?
The ISO 9001 requirements are laid out in 10 clauses that consist of both mandatory and non-mandatory requirements. As the name suggests, mandatory requirements must be met to be certified compliant with the ISO 9001 standard. The requirements help ensure the successful implementation of the quality management system with an organization.

One mandatory requirement example is a document outlining the characteristics of the products produced or services provided. Such documentation is crucial to the process of building a quality management system to the ISO 9001 standard. Non-mandatory requirements include documents which may or may not be needed depending on the size or type of organization.

The first three clauses cover the scope, references and terms of the ISO 9001 standard. Although these clauses contain no mandatory requirements, they provide useful explanatory information to the organization. Clauses four to 10 cover seven areas of the organization and include the mandatory requirements and actions for the standard. These clauses ensure the system is adapted to your organization's particular needs, and provide a framework for planning, implementing, and evaluating the quality management system.
ISO 9001 Clauses Explained
The 10 ISO 9001 clauses are:
1. Scope
This clause outlines the scope of what the system is aiming to achieve and doesn't include any mandatory requirements. It outlines the basic aims of a quality management system: to achieve a consistent, high-quality product or service, and to strengthen the customer experience.
2. Normative references
This clause explains the terms and references used throughout ISO 9001.
3. Terms and definitions
This cause explains key terms, definitions, and vocabulary within the ISO 9001 standard.
4. Context of the organization
This clause highlights the purpose of your organization and what factors affect service or product quality. It also identifies customers and the different stakeholders in your organization and helps to define the need for the quality management system.

This is an important step in making the system unique to the organization. Requirements include the systematic definition of processes relating to policy direction.
5. Leadership
This clause lays out the responsibility of the senior leadership team to establish a quality management system, setting quality-related objectives and policies. It also covers the process of communicating these objectives to relevant internal stakeholders and the process for annual reviews.
6. Planning
This clause provides a framework for documenting risks and opportunities for the organization. The aim is to build processes for mitigating any potential negative effects and promoting positive effects.

It will allow an organization to explore potential risks and the likelihood of issues occurring. Requirements include setting management system objectives and plotting how to achieve them.
7. Support
This clause ensures your organization is positioning enough resources to deliver a successful quality management system. It focuses on people and the working environment, alongside processes for monitoring and building competencies. It also deals with embedding the quality management processes within the organization through communication channels.
8. Operation
This clause lays out the objectives of your organization in relation to its delivery of services or goods. The focus is on operational planning and delivery in light of the risks and opportunities highlighted in previous sections. It includes processes for employees, quality objectives and testing, and requirements around record storage.
9. Performance evaluation
This clause ensures organizations are measuring the effectiveness of processes to ensure changes are lasting and positive. It provides a framework for monitoring, auditing, and analyzing products and processes, which allow an organization to proactively react to trends.
10. Improvement
This clause focuses on the continued improvement of the organization through corrective action and objective evaluation. It gives organizations a systematic approach to sustainable improvement, encouraging evaluation of changes. This section is vital for ensuring the long-term impact of the quality management system.
Why Choose the ISO 9001 Standard?
At its core, the ISO 9001 standard can be used to build a quality management system that provides best practice processes for all areas of your organization. It provides a framework to take stock of existing processes and implement positive change which is continuously evaluated. Improved processes can mean increased efficiency and productivity, but also a positive change in workplace culture.

Choosing the ISO 9001 standard means organizations can:
Clearly set and understand overall objectives
Identify potential risks and set procedures to mitigate them
Highlight strengths and opportunities for future growth
Improve efficiency across all areas
Forge a customer-first organization focused on a quality service
Consistently evaluate and develop internal processes
The Benefits of ISO 9001 Certification
With a focus on customer experience and a high-quality end product, the ISO 9001 standard can lead to increased sales and customer loyalty. It may lead to improvements to overall organization performance and lays the foundation for ongoing, sustainable development. It also encourages a positive working environment where employees are fully supported through training and professional development processes.

Beyond the benefits of a quality management system, getting certified can help boost your organization's reputation within your sector and with customers. It's worth noting that ISO 9001 certification is not compulsory. An organization can reap the internal benefits of an improved quality management system without being certified. However, there are clear benefits from receiving third-party confirmation that your organization meets ISO 9001 standards.

It's effectively a quality mark that tells potential customers that your organization follows international quality standards with a focus on consistent improvement. It is an assurance that an organization is reliable and resilient, with strong processes in place to mitigate risk. Some sectors and organizations use ISO 9001 certification as a requirement for new partnerships, so certification may open the door to new high-profile customers.
What Is the ISO 9001 Certification Process?
Certification means an organization's quality management system is compliant with the requirements highlighted in the ISO 9001 standard. So, the first step of the process is to adopt ISO 9001 standards by building a quality management system or adapting an existing one. This is usually led by an internal member of the organization, an external consultant, or a mixture of both.

Once the quality management system is in place, it will need to be audited by a third party. A certified auditor will assess the quality management system against the ISO 9001 standard.

The actual certification process is made up of two audit stages. In the first stage an auditor reviews the quality management system to verify that the mandatory requirements have been met. Stage two is an on-site audit of all aspects of the system and organization. At least three months of records showing the quality management system functioning will also need to be reviewed.

The ISO 9001 certificate will be valid for three years at which point will need to be reassessed and renewed. With this in mind, it's important to ensure the system is indeed adopted in the everyday running of the organization. When a new ISO 9001 iteration is released, organizations need to adapt to the changes to continue to be certified.
How Long Does ISO 9001 Certification Take?
ISO 9001 certification can take between three to six months if the organization is well prepared. The process will be smoother if an organization has a strong foundation of processes and quality assurance, or an existing quality management system that can be adapted.

The process may take much longer depending on factors such as the complexity of the organization, the internal resources available, and the level of assistance from an external consultant. If adopting the standard signifies a big change in culture, it may take time to properly embed the quality management system across all areas of the organization. If there is a large gap between current systems and procedures and the level of the ISO 9001 standard, it will naturally take longer to achieve certification. The certification audit will need at least three months of records collected from using the quality management system in practice.

ISO 9001 can help to drive improvements across all areas of the organization and our compliance software has been developed to help companies who are looking to achieve, and maintain the standard, to quickly identify gaps in compliance. Diligent Compliance can give you real-time insight into your performance against ISO 9001 standards specifically, helping drive continual improvement and business continuity by ensuring you have the right programs in place at all times.
security
Your Data Matters
At our core, transparency is key. We prioritize your privacy by providing clear information about your rights and facilitating their exercise. You're in control, with the option to manage your preferences and the extent of information shared with us and our partners.
---
© 2023 Diligent Corporation. All rights reserved.