Kezia Farnham
Senior Digital Content Manager
The EEO-1 report: What is it and which employers need to file it?
January 13, 2022
•
0 min read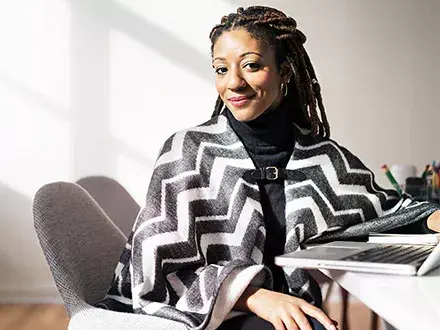 The EEO-1 report is a mandatory reporting requirement for many U.S. employers. You may hear EEO-1 reports referred to as Equal Employment Opportunity Compliance reports or simply EEO reports. EEO-1 reporting is multi-faceted and can be complex — not the easiest of reporting requirements for businesses to get their heads around. And with penalties for not filing an EEO-1 report or inaccurate filings, the stakes are high.
To help, we have published this guide to explain and simplify the process of EEO-1 reporting:
What should you include in the report?
Who needs to complete a report?
What are the deadlines for reporting?
How to file your EEO-1 report?
Who is responsible for EEO reporting?
Penalties for not filing an EEO-1 report
Structuring your data collection to enable timely, accurate reporting
What Is the EEO-1 Report?
So, what is EEO-1 reporting? The EEO-1 Component 1 report (also known as "Standard form 100") is a mandatory annual data collection that requires certain employers to submit information on their workforce.
All private-sector employers with 100 or more employees, and federal contractors with 50 or more employees meeting specific criteria, must complete an EEO-1 report annually.
It relates to equal employment opportunities (hence "EEO") and requires relevant employers to submit demographic workforce data, including data by race/ethnicity, sex and job categories.
What Is the Purpose of the EEO-1 Report?
The EEO-1 report is a survey mandated by the U.S. Equal Employment Opportunity Commission (EEOC). It aims to provide a demographic breakdown of the employer's workforce by race and gender.
The data submitted is kept confidential by the EEOC unless companies choose to voluntarily disclose it.
Why is EEO-1 Reporting Important?
There are several reasons why the EEO-1 report is important, and why organizations should prioritize completing it accurately and on time:
It's mandatory. A pretty compelling reason! Completing the EEO-1 report is mandated by law for employers that fall under its remit.
It enables you to self-audit: as well as providing the required information to the EEOC, the snapshot of your employee demographic will enable you to see how diverse your organization is and take steps to address any inequities. Ensuring you provide a diverse and inclusive workplace helps your business tap into diversity of thought and is an integral part of your broader ESG strategy.
In aggregate, reporting helps build a picture of diversity and opportunity across U.S. employers, providing nuance and context for conversations around issues like the lavender ceiling and pay equity.
Who Has to File an EEO-1 Report?
Although all U.S. employers of 15 employees or more have to comply with Title VII of the Civil Rights Act of 1964, which "prohibits employment discrimination based on race, color, religion, sex and national origin", only certain employers need to submit an EEO-1 report to evidence the make-up of their workforce.
Who files an EEO-1 report? You need to file an EEO-1 report if you are:
A private employer with 100 or more employees.
A federal government prime contractor or first-tier subcontractor with 50 or more employees and a contract/subcontract amounting to $50,000 or more.
A company with 50 or more employees that serves as a depository of Government funds or as a financial institution which is an issuing and paying agent for U.S. Savings Bonds and Savings Notes.
A company with fewer than 100 employees but that is associated with other company(s) or a parent company where the entire enterprise employs 100 or more.
Are Any Employers Excluded From Filing an EEO-1 Report?
Any companies that don't meet the criteria above do not have to file an EEO-1 report.
However, biennially, certain State and local governments, certain public elementary and secondary school districts and certain local referral unions must file similar reports. Details of the organizations covered and the reports they need to file are on the EEOC website.
EEO-1 Reporting Requirements
The EEO-1 report categorizes employees into:
Executive/senior-level officials and managers
First/mid-level officials and managers
Professionals
Technicians
Sales workers
Administrative support workers
Craft workers
Operatives
Laborers and helpers
Service workers
Employers must categorize all employees under a range of mandated ethnicity and race categories. In 2021, these are:
White (not Hispanic or Latino)
Native Hawaiian or other Pacific Islander (not Hispanic or Latino)
American Indian or Native Alaskan (not Hispanic or Latino)
Asian (not Hispanic or Latino)
Hispanic or Latino
Black or African American (not Hispanic or Latino)
The EEOC has a valuable FAQs document that, among other things, covers how an employer should determine an employee's race or ethnicity.
Which employees need to be included in an EEO-1 report? The answer is all of them. Even employees who work remotely, or those based at client sites, need to be included among your employees for EEO-1 reporting purposes.
What EEO-1 Reports Does a Single-site Employer Need to File?
There are differing requirements for organizations with single and multiple sites, described by the EEOC as single — or multi-establishment organizations. The EEOC defines a single-establishment company as one that "does business at only one physical address. A multi-establishment company does business at two or more physical addresses." A single-establishment company is only required to submit one EEO-1 Component 1 data record/report.
What EEO-1 Reports Does a Multi-site Employer Need to File?
There are many EEO-1 reporting requirements for multi-establishment employers.
Confusingly, the reports have several names: you may be wondering, "What is an EEO-1 Type 3 report?" or "What is an EEO-1 Headquarters Report?" Sometimes these are different names for the same form.
Multi-establishment companies with over 50 employees must submit:
A separate report for the headquarters (sometimes called the "Headquarters Report" or an EEO-1 "Type 3" report)
A separate report for each establishment of the company with 50 or more employees (sometimes called the "Establishment Report" or an EEO-1 "Type 4" report)
A separate report for each establishment with fewer than 50 employees, and
A consolidated report that includes all employees (sometimes called the "Consolidated Report" or an EEO-1 "Type 2" report)
Multi-establishment employers that have fewer than 50 employees must submit either:
An Establishment List (sometimes called the EEO-1 "Type 6" report) covering establishment name, address, and total employee number for each physical location with under 50 employees
An Establishment Report (sometimes called the EEO-1 "Type 8" report) for each establishment where they employ fewer than 50 people
When Is EEO-1 Reporting Due?
Once you've determined whether you are required to submit an EEO-1 report and what you need to include, your thoughts probably turn to deadlines. What timescales are you looking at to submit your EEO-1?
In the table below, we've listed out below the deadlines for EEO-1 submissions in recent and current years. Sometimes an extension may be given officially by the EEOC, or you can request a one-off 30-day extension — and throughout the COVID-19 pandemic, there were some changes to the usual timescales.
When Is the EEO-1 Report Due by Year?
Year is the year data relates to the EEO-1 filing due date.
| Year | EEO-1 Due Dates |
| --- | --- |
| 2021 | May 17, 2022 (tentative, visit here for live updates) |
| 2020 | October 25, 2021 (extended) |
| 2019 | October 25, 2021 (extended) |
7 Step EEO-1 Reporting Checklist
EEO-1 reporting may seem a daunting process; there is much to consider, from eligibility to timescales and data gathering and checking.
Our seven steps to EEO-1 reporting are designed to walk you through what you need to do:
Eligibility. Determine that you need to submit an EEO-1 report (see 'Who has to file an EEO-1 Report?' above)
Form. If you haven't filed an EEO-1 report before, register as a first-time filer online on the EEOC's website
Data identification. Familiarize yourself with the data that needs to be collected. This includes, for the company and each establishment:
Company name
Physical address (of headquarters)
EIN NAICS Code DUNS, if the organization is a federal contractor
The workforce snapshot pay period used
Number of employees at the prescribed levels above, in each of the prescribed categories
Identify your data sources. Where will you find the data you need to include in the form? What internal systems and data sources will you need to interrogate?
Delegate. Allocate responsibility for gathering the data and submitting the form. (See "Who should take responsibility for filing the EEO-1 report" below for more on the teams to involve.)
Assemble. Gather data, collate if needed, check for accuracy and submit in time to meet the deadline. Looking at an EEO-1 sample report will help by giving you an example EEO-1 report to base your reporting on.
Retain a copy of your reporting for at least one year for audit trail purposes
How to File Your Eeo-1 Report
Once you have determined that you need to file one, you'll need to know how to submit your EEO-1 report.
The EEOC prefers organizations to submit their EEO-1 Component 1 Reports online. This is done either:
Via the EEO-1 Component 1 Online Filing System
As an electronically transmitted data file (TEXT or CSV) via a data file upload If you're filing for the first time, you need to register with the EEOC before you can file your EEO-1 Component 1 Report.
You will be provided with a company I.D. and password.
What Does the EEO-1 Report Look Like?
It's very easy to do a quick web search and find a sample EEO-1 report, like this EEO-1 report sample. This will give you an idea of the way the EEO-1 data is captured and reported to the EEOC.
Penalties for Not Filing an EEO-1 Report
What happens if you don't file EEO-1? It's compulsory to file an EEO-1 report — meaning that failure to do will incur penalties. If an employer refuses or fails to complete an EEO-1 report, the Equal Employment Opportunity Commission (EEOC) can obtain a U.S. District Court order that compels them to file it. This could potentially lead to the employer being held in contempt.
Federal contractors or subcontractors that need to file an EEO-1 report may see their federal government contract terminated. They may also be prohibited from being granted future federal contracts.
Any employer that makes a wilfully false statement on an EEO-1 report can face a fine, imprisonment of up to five years or both.
Who Should Take Responsibility for Filing the EEO-1 Report?
Typically, the nature of data included in an EEO-1 report is held within human resources systems and records. Therefore the H.R. team tends to be mainly on the hook for completing the report and assumes responsibility.
However, as we've seen above, the penalties for non- or willfully inaccurate filings are significant.
Compliance with EEO-1 reporting isn't just good practice for an ethical organization or the hallmark of an organization that operates with integrity; it is mandatory.
Consequently, the compliance team should take an active interest in accurate and prompt filings. The board and leadership team will want to be assured that the organization's data is robust and their obligations around filing have been met.
EEO-1 Reporting 101
EEO-1 reporting can be a complex topic to understand and can seem particularly daunting to H.R. teams reporting for the first time. But broken down into its component steps, filing your EEEO-1 report needn't be a stressful experience.
As with many things, preparation is key to success. Understand your timescales and what is required of you. Vitally, understand the data you need to report, and ensure you have it in good order before completing your report. EEO-1 reporting should form just one aspect of your ESG strategy and broader compliance approach.
A culture of compliance and integrity won't be created via mandatory reporting alone — but EEO-1 reporting can form part of a broader modern compliance ethos that prioritizes ethics and good governance. The rigor around employee data brought about by EEO-1 reporting obligations helps to achieve this.
If you want to learn more about how a modern compliance strategy can help you deliver on your compliance, governance and ESG objectives, visit our website.
security
Your Data Matters
At our core, transparency is key. We prioritize your privacy by providing clear information about your rights and facilitating their exercise. You're in control, with the option to manage your preferences and the extent of information shared with us and our partners.
---
© 2023 Diligent Corporation. All rights reserved.