Discover how much your business can save with our ROI calculator
Through independent customer reviews, primary and commissioned third-party global research, we have developed an ROI calculator allowing you to quantify the return on your software investment with Diligent Entities.
Use our interactive calculator to receive a breakdown of the potential value over 3 years for solving current challenges through our Entity & Subsidiary Management solution.
Be Ready for Every Opportunity
Don't let inefficiencies and outdated processes hinder growth.
See Entity & Subsidiary Management from Diligent in action today.
"Sysco, the global leader in food and related products, operates in more than 320 facilities worldwide. The company needed a way to keep its North American and European subsidiaries in good standing at all times. Using Diligent Entities, Sysco can track, retrieve and report on data across the entire enterprise."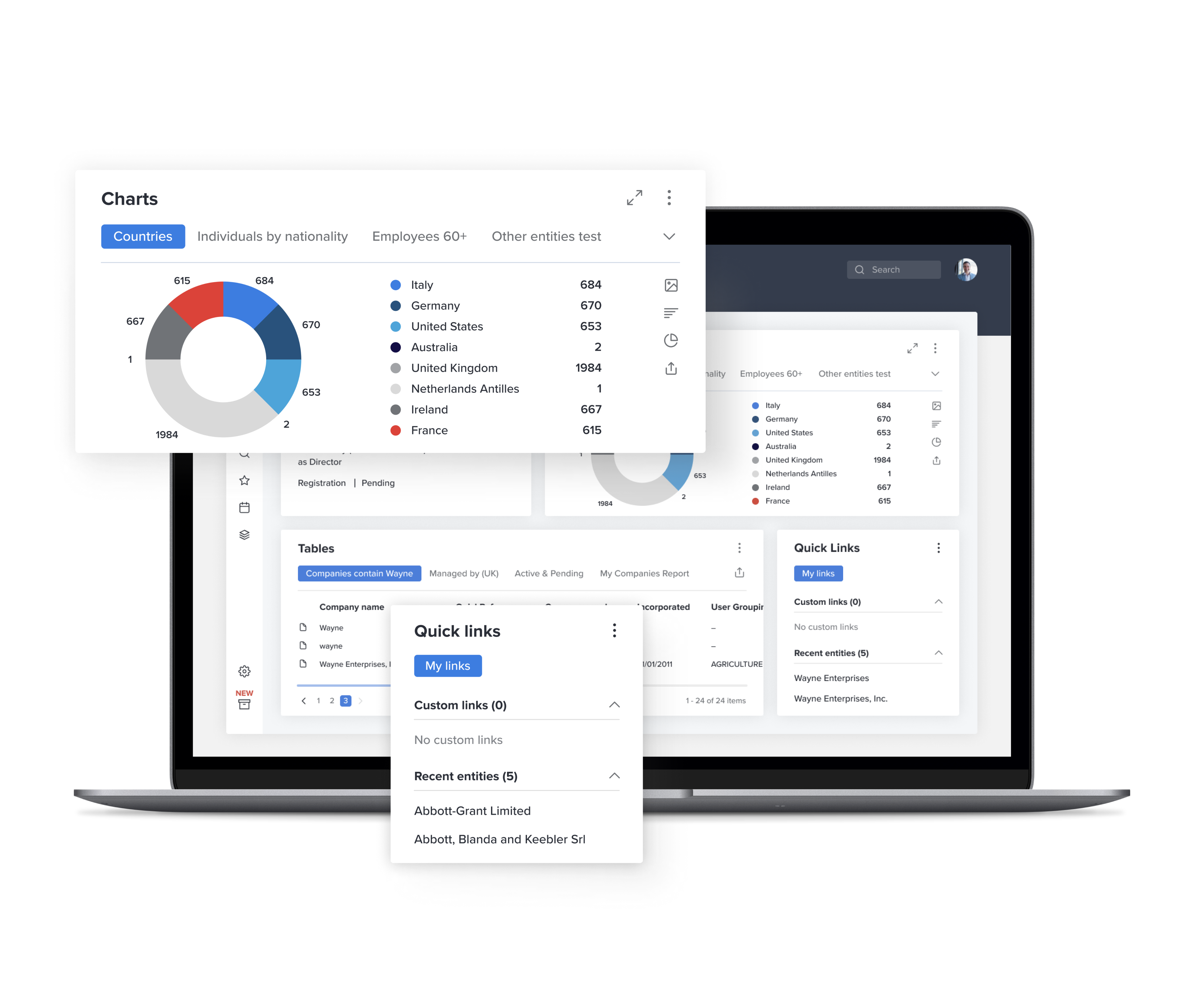 Streamline Entity Governance Without Sacrificing Security
Streamline the management of entities and their regulatory needs, so you can provide the right info to the right stakeholders at the right time.
Work from an enterprise-wide single source of truth
Easily manage entity and subsidiary information
Support strategic growth initiatives
Make better business decisions, backed by data you trust, with Entity & Subsidiary Management from Diligent.